New studio for Monument Valley's lead designer
Ken Wong founds Mountains in Melbourne, Australia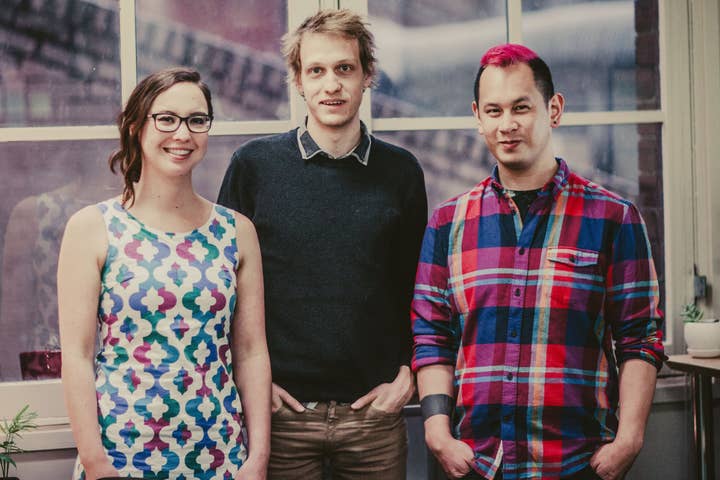 Mountains is the new studio from Monument Valley lead designer Ken Wong. He's joined by producer Kamina Vincent and programmer Sam Crisp. It's first game, a premium mobile title, will be released next year.
"I'm excited to be drawing from all my experiences across different roles in order to build a more creative and healthier type of games company. We're starting by putting people first. Great work will follow from that," said Wong.
The Melbourne studio is currently sharing a co-working space with a bunch of other developers, including Hipster Whale, Mighty Games, The Voxel Agents and League of Geeks.
"Having so many games companies under the one roof has been such a benefit to Mountains in this startup phase," says Vincent. "There is no better place in the world to be making games. Everyone has been incredibly generous with creative, technical and emotional support. We're thrilled to be able to benefit from, and contribute to that".