Nearly 50% of Horizon: Forbidden West sales were digital | UK Digital Charts
Download sales are a significant increase compared with launch of Horizon: Zero Dawn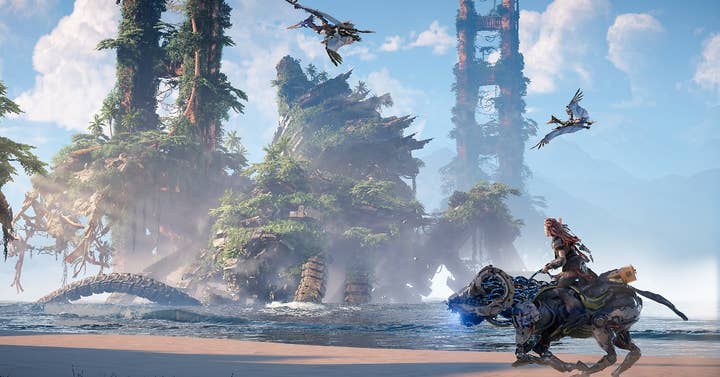 Horizon: Forbidden West beat out FIFA 22 and Total War: Warhammer 3 as the most downloaded game in the UK last week.
The latest GSD data shows that almost half (49%) of the new PlayStation game's sales were via the PSN download store. Compared to the launch of the original Horizon game, digital sales are more than double what it achieved in March 2017.
67% of Horizon: Forbidden West's download sales were for the PS5 version of the game.
The arrival of the big PS5 sequel saw Zero Dawn re-enter the charts at No.7.
Just about claiming the second position is FIFA 22, facing stiff competition from Sega's Total War: Warhammer 3, which had to settle for third place.
Sega's latest strategy game was slightly down on its predecessor, Total War: Warhammer 2, which launched back in September 2017.
The GSD top-selling digital games for the week ending Saturday, February 19:
Horizon: Forbidden West
FIFA 22
Total War: Warhammer 3
Grand Theft Auto 5
XCOM 2
NBA 2K22
Horizon: Zero Dawn
Riders Republic
Red Dead Redemption 2
Borderlands 3