Moon Studios CEO calls out console firms for hardware secrecy
Thomas Mahler says Nintendo NX will "just not have any software support" at launch due to lack of devkits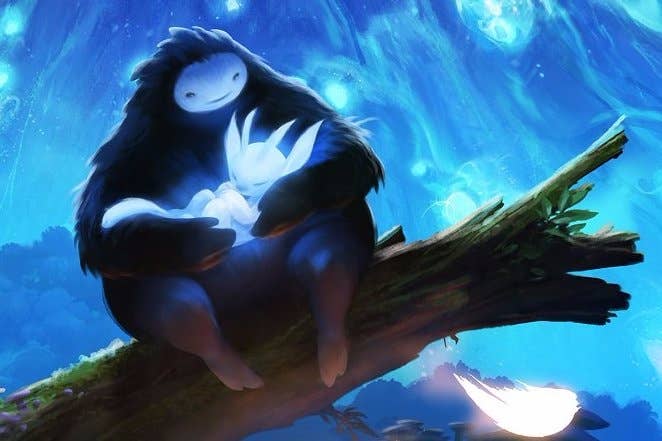 Moon Studios CEO Thomas Mahler believes Nintendo's NX console won't be adequately supported by software when it launches, due to the difficulties the developer faced when working with the company.
Mahler was the game director on Moon Studios' debut project, Ori and the Blind Forest, which was greeted with both critical admiration and commercial success. In short, Moon is very much the kind of developer Nintendo might like to have working on content for the NX, particularly given that a lack of software seriously undermined the Wii U.
However, Mahler joined a discussion on NeoGaf regarding Nintendo's bewildering need to maintain absolute secrecy, even if it means depriving interested partners of necessary information. The discussion was motivated by a comment made by Coldwood Interactive's Martin Sahlin, who told GameBolt the company was interested in porting Uravel to the NX, but, "it's kind of hard to pitch something when you don't even know what it is."
"I can already guarantee that [the NX will] just not have any software support, since nobody can just jumble games together in less than a year"
"This is actually the singlest [sic] most annoying thing for every dev out there," Mahler said in his comment, per DualShockers. "We also talked to Nintendo and got absolutely nothing - I'll never understand that."
Mahler was quick to point out that the complaint applies to all console manufacturers, "treating their devkits and their unreleased consoles like they're the second coming and are insanely secretive about it to a stupid degree in today's time. It's not even that the hardware isn't finished (duh), but you could at least give me the goddamn specs, so we'd know what to build shit for!"
However, Mahler's criticism was sparked by Moon Studios' experiences trying to build a bridge with Nintendo for the NX, which may be launched within the next 12 months. The absence of accessible devkits and or even solid information about the system itself led Mahler to what is now a familiar problem for Nintendo's consoles.
"With Nintendo not having any devkits out there at this point and probably even wanting to sell it in 2016, I can already guarantee that they'll just not have any software support, since nobody can just jumble games together in less than a year," he said. "I mean, you can, but it'll be garbage.
Mahler extended that to engine support, which is handled too late in the hardware's evolution to be useful for, say, a Unity or Unreal developer at launch time. Instead, developers run into basic problems when time to actually make a game is already running short.
"I want the goddamn devkits or at least proper hardware specs ideally 2 years before release," he continued. "Keep all the developers updated, start a forum where devs can chat and figure out all the problems everyone's having, instead of everyone just having to deal with it.
"None of that's happening anywhere and it's just brain-damaged."