Monument Valley has revenues of nearly $6m
The development cost was only around $1.4 million, giving Ustwo a very healthy return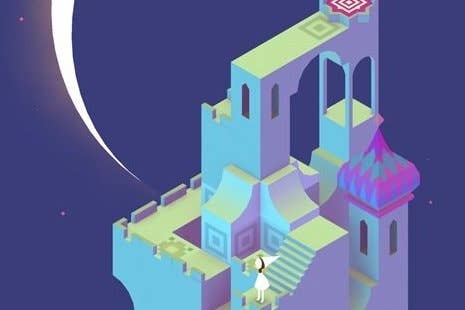 Mobile developer Ustwo today revealed a new infographic (see below) that outlines the financial picture around hit title Monument Valley. In short: it's a very healthy one. With 2.44 million official sales, the studio generated revenues of $5.86 million while the game itself only cost around $1.4 million to build (the original took 55 weeks and $852,000 while Forgotten Shores added on another 29 weeks and $549,000).
The game has been installed on 10 million devices, with iOS platforms clearly driving the most installs. Nearly 82 percent of revenues from Monument Valley were generated via iOS. And 38 percent of sales came from the US.
While Monument Valley has also endured a massive piracy problem, producer Dan Gray commented recently that it's not as bad for the studio as some might think.
"The majority of those users probably wouldn't have bought the game anyway," Gray said of the pirates. "So it's not like we're losing revenue. And, of course, I'm sure some of those users have recommended the game to friends who maybe aren't as tech-savvy as they are. It's essentially free marketing."