Mobile gaming will bring in $116bn in 2024 - Newzoo
Market intelligence firm expects 11.2% CAGR from 2019 through 2024; this year's worldwide mobile gaming market projected to be $90.7bn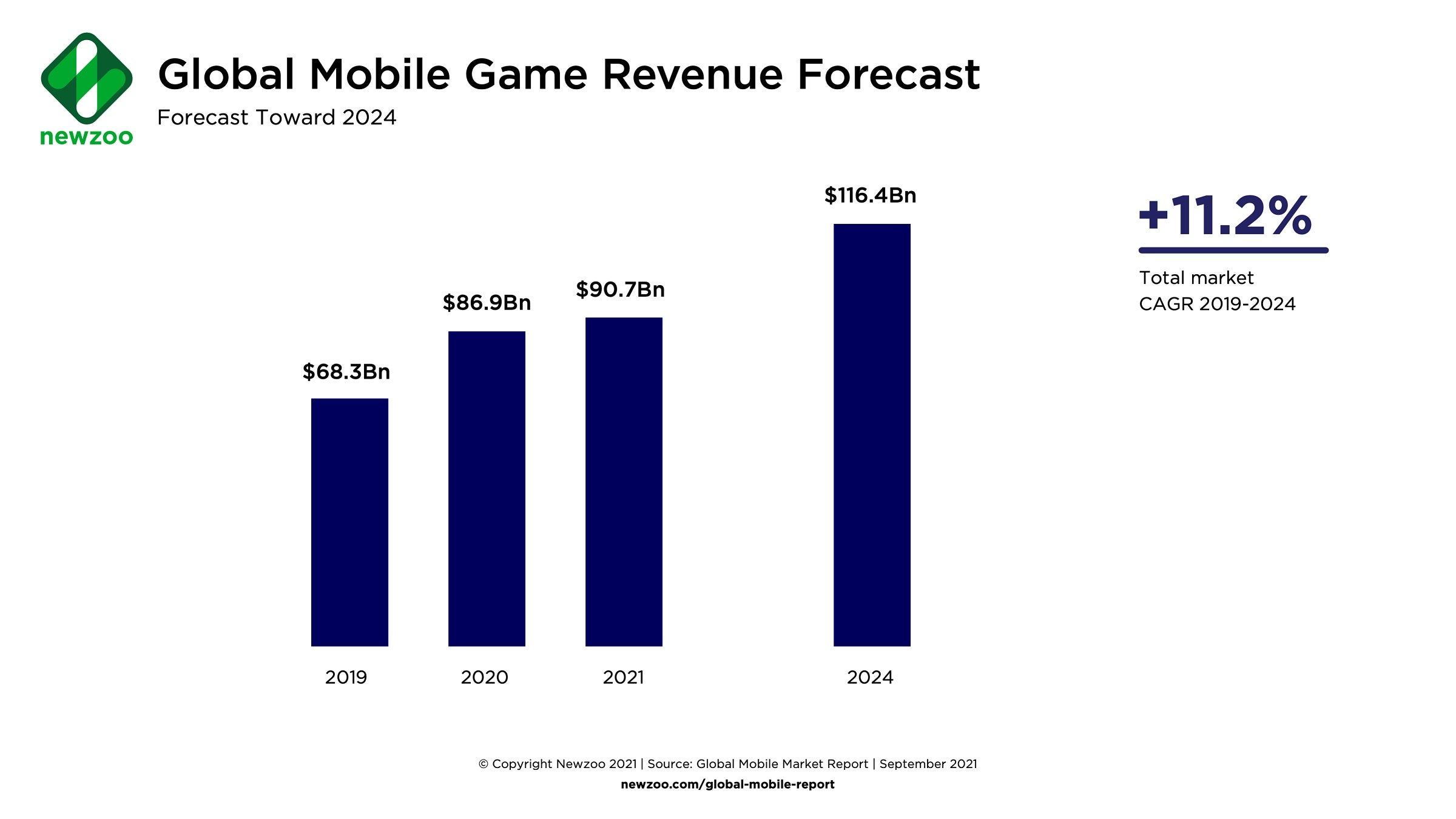 Newzoo is projecting the global mobile gaming market to surpass $116 billion in 2024.
The market intelligence firm today released its 2021 Global Mobile Market Report, saying direct consumer spending on mobile gaming around the world will see an 11.2% compound annual growth rate (CAGR) from 2019 through 2024.
As the company has previously stated, its expectation for 2021 is that the mobile games market will total $90.7 billion.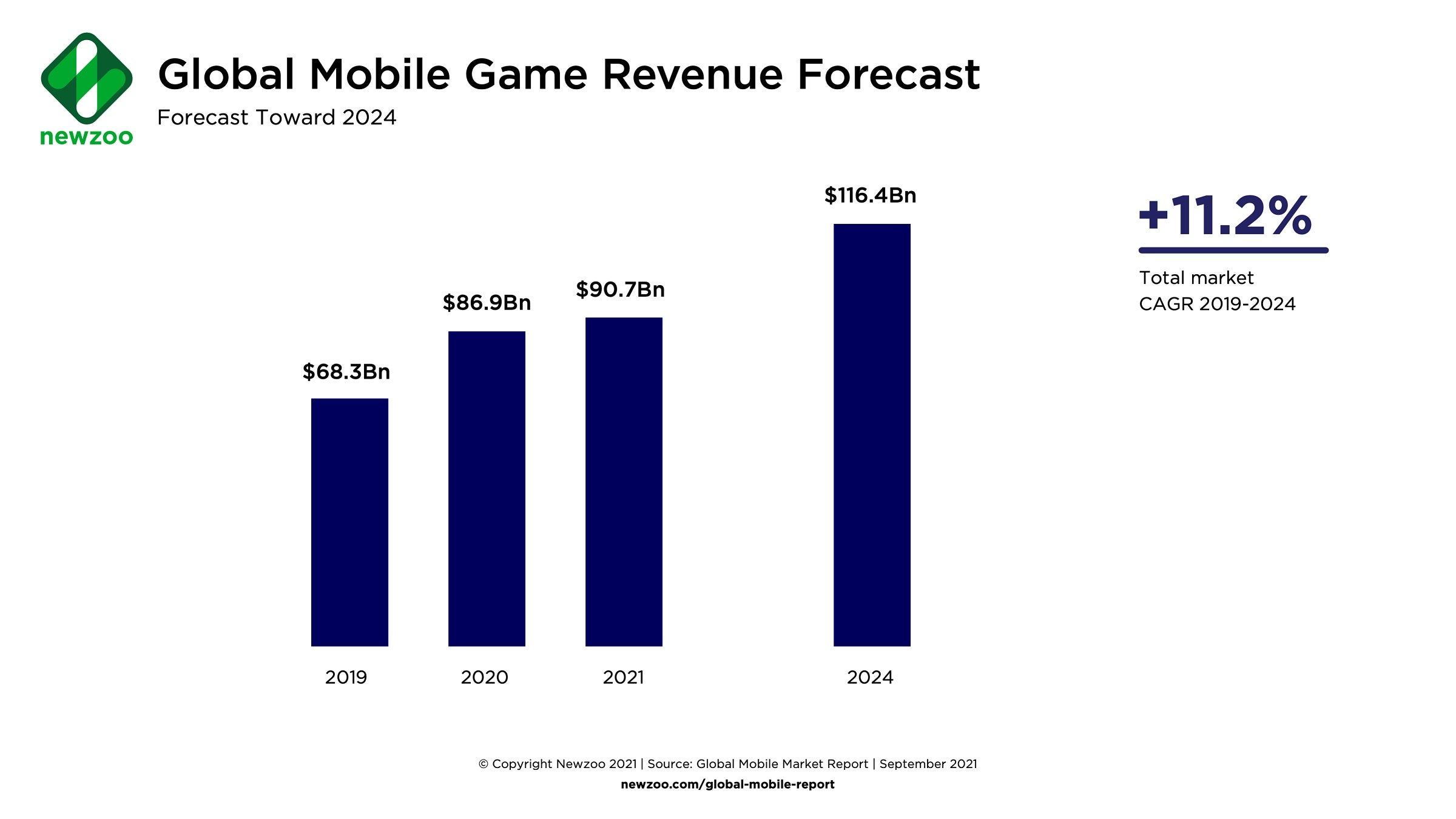 Growth of spending on mobile games is set to outpace the growth of the mobile gaming audience, as Newzoo is only projecting 6.1% CAGR for the number of smartphone users around the world over the same five-year stretch. This year's total is projected to be 3.9 billion smartphone users, with that number rising to 4.5 billion in 2024.
Newzoo is also expecting 5G adoption to pick up considerably.
Currently, the firm believes 15% of the 4.6 billion active smartphones in the world are 5G-ready, but that will rise to 45% of an expected 5.3 billion active smartphones in 2024.
Newzoo also addressed the expected impact of a handful of significant changes in the mobile gaming ecosystem, most notably the judge's verdict in the US Apple-Epic lawsuit and Apple's decision to require users to opt-in to apps tracking personal data.
Provided the judge's ruling stands, Newzoo thinks it will have global repercussions.
"..[W]e believe that Apple will be forced to open its mobile payment ecosystem across the globe, rather than juggling various policies across different markets," the company said.
As for Apple's privacy changes, Newzoo said "mobile companies are turning into content fortresses, and companies -- including Apple itself -- are doubling down on internal ad networks."
It added, "Mobile game developers were already adopting hybrid monetization and IP-based-game strategies, and mobile privacy changes are only accelerating these shifts."