Mixer just saw its second-best quarter ever
Streamlabs: Twitch smashed viewership records in Q2 2020, with over 5 billion hours watched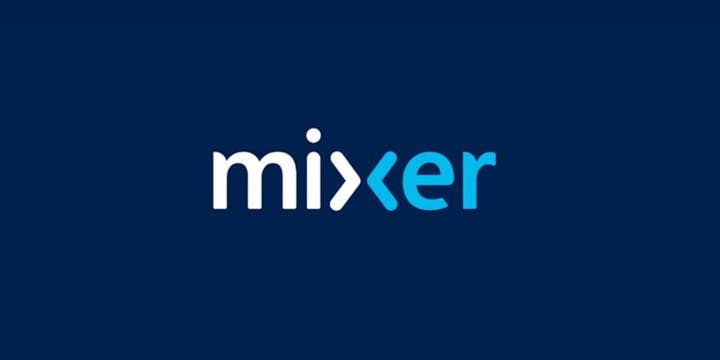 With people around the world still adhering to varying degrees of quarantine restrictions, April through June represented another quarter of smashed records across all four major streaming platforms -- including the soon-to-be-shut-down Mixer.
According to a quarterly joint report from StreamLabs and Stream Hatchet, Twitch saw far and away the biggest gains, going from an all-time high of 3.1 billion hours watched in Q1 of 2020 to another new record of a whopping 5.1 billion hours watched in Q2.
That number is up 63% quarter-over-quarter and 83% year-over-year.
Around two billion of total hours watched on Twitch took place in April alone, while the remainder were closely split throughout May and June.
Twitch also set new all-time highs for hours streamed and average concurrent viewership in Q1, which it also broke in Q2, with average CCV going from 1.4 million to 2.3 million in Q2.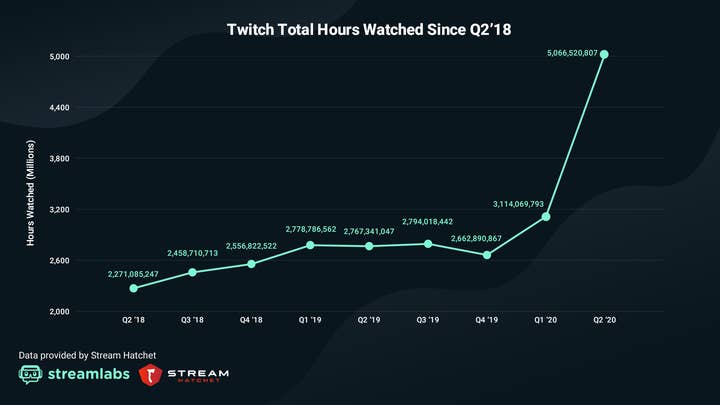 YouTube Gaming also saw gains, jumping from 1.1 billion total hours watched in Q1 to 1.5 billion in Q2, up 40% quarter-over-quarter.
Average CCV for YouTube spiked from 498,000 last quarter to 692,000 in Q2, marking another new all-time high.
Facebook Gaming went from 554 million hours watched in Q1 to 822 million in Q2, up 49% quarter-over-quarter.
Its average CCV went from 256,000 last quarter to 381,000 in Q2.
At the bottom again was Mixer, which is shutting down near the end of July despite apparently coming out of its second-best quarter ever. It went from 81 million hours watched in Q1 to 106 million -- marking the first rise the platform has seen since Q2 of 2019 when it set its all-time high of 113 million hours.
Mixer also went from 38,000 average CCV to 50,000 last quarter, also inching close to the all-time high set in Q2 2019.
Across all streaming platforms, Valorant was the top game watched in Q2 at 534 million hours.
PUBG Mobile came in second at 237 million hours, and Fortnite reached 175 million.