Microsoft plans to sabotage Steam - Sweeney
Epic co-founder says Windows 10 updates will progressively break Valve's storefront, Microsoft acknowledges that UWP is a work in progress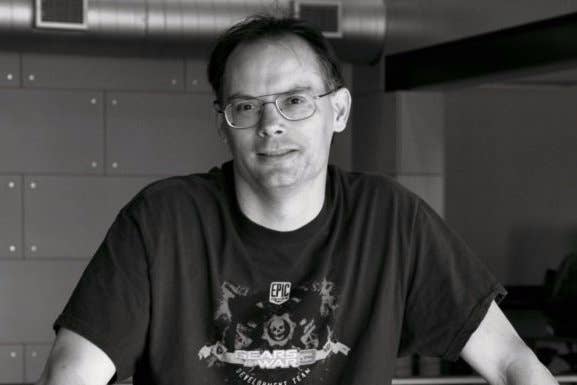 Update: Microsoft has issued an amicable response to Tim Sweeney's criticisms, maintaining that UWP is an open platform while acknowledging that there is some room for improvement.
"Tim is a respected figure in the gaming world, and we value his feedback," a company representative told Game Informer. "The Universal Windows Platform is a fully open ecosystem that is available to every developer, and can be supported by any store. It's early, and we recognise there is still work to be done, but we want to make Windows the best development platform regardless of technologies used."
Original Story: Tim Sweeney has never been shy with his criticisms of Microsoft's Universal Windows Platform, but his jabs appear to be getting increasingly pointed. In March, he warned that there is a danger that Microsoft could neglect, and possibly even degrade Windows 10 support for standard Win32 apps over time. In a new interview with Edge (as covered by the magazine's sister site PC Gamer), Sweeney said the process has already begun, with Valve's Steam storefront as one of its first targets.
"Slowly, over the next five years, [Microsoft] will force-patch Windows 10 to make Steam progressively worse and more broken," Sweeney said. "They'll never completely break it, but will continue to break it until, in five years, people are so fed up that Steam is buggy that the Windows Store seems like an ideal alternative. That's exactly what they did to their previous competitors in other areas. Now they're doing it to Steam. It's only just starting to become visible. Microsoft might not be competent enough to succeed with their plan, but they're certainly trying."
If Microsoft can swing developers to use UWP instead of Win32, Sweeney warns that it will be trivial for the company to mandate such apps can only be distributed through the Windows Store, effectively turning Windows PCs into a closed platform.
"It won't be that one day they flip a switch that will break your Steam library - what they're trying to do is a series of sneaky manoeuvres. They make it more and more inconvenient to use the old apps, and, simultaneously, they try to become the only source for the new ones."
Microsoft has previously denied Sweeney's criticisms, insisting that UWP is "a fully open ecosystem available to every developer, that can be supported by any store."