Microsoft has "no plans" to release more Xbox exclusives on PS4 or Nintendo Switch
Company says the focus is on its own platforms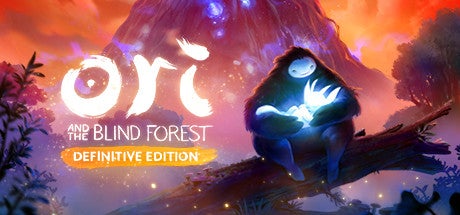 Microsoft has 'no plans' to release more exclusive Xbox games on other consoles.
It comes after the firm announced, via Nintendo, that it will publish Ori and the Blind Forest Definitive Edition on Nintendo Switch. The game was previously exclusive to Xbox One and PC.
Nintendo and Xbox have been collaborating over the past 12 months, including the introduction of Microsoft's Banjo-Kazooie into Nintendo's Super Smash Bros Ultimate. Nintendo also called out 'our friends at Microsoft' for supporting the release of Cuphead on Switch (although Microsoft has told GamesIndustry.biz that Cuphead was never an exclusive Xbox IP, and is the property of developer Studio MDHR).
Xbox has also recently acquired a number of studios that have released, or will release, games on Nintendo Switch -- including Obsidian, Double Fine and Ninja Theory.
However, in a statement to GamesIndustry.biz, Microsoft has played down future releases.
"The past year has been an exciting time for us as we have more than doubled the internal creative teams making up Xbox Game Studios," The company stated. "As these new studios transitioned in, we were aware of some existing commitments to other platforms and will honor them. However, going forward these new studios will focus on making games for our platforms. We have no plans to further expand our exclusive first party games to other consoles. We continue to believe deeply in cross play and progression of games with the right flexibility for developers to insure a fair and fun experience."
Xbox does plan to make its IP accessible via other devices, however, through the firm's streaming service xCloud. Meanwhile, the company has a number of projects in the works for PC, and has developed a PC-specific version of its Game Pass subscription service.
Microsoft also supports Minecraft across all platforms.