Logitech takes on Switch and Steam Deck with cloud-centric handheld this October
G Cloud will launch with access to Xbox, Nvidia GeForce Now and Steam Link, priced at $349.99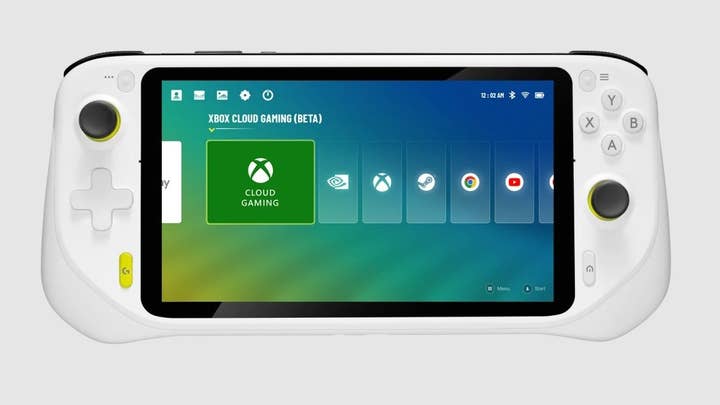 Logitech has entered the high-end handheld gaming space with the unveiling of a games device that launches next month and has a particular focus on streaming.
The Logitech G Cloud Gaming Handheld features a seven-inch high-definition touchscreen with a 60Hz refresh rate, plus all the joysticks, buttons, triggers and inputs expected from modern gaming devices.
It will arrive on October 17 and is priced at $349.99, with an introductory offer of $299.99 available to consumers in the US and Canada.
While it runs on Android and allows you to install apps from Google Play, Logitech is leaning heavily into its capabilities as a streaming device. The G Cloud will come with pre-installed shortcuts to cloud gaming services, including Xbox Cloud Gaming and Nvidia GeForce Now. Users will require a subscription to those services.
It will also feature Steam Link and Xbox Remote Play apps, allowing consumers to stream games from their PC or Xbox console.
The device requires a Wi-Fi connection, with Logitech claiming on the official product page that it will support graphics of up to 1080p at 60 frames per second.
Xbox has been making noise about the partnership via its own channels, saying that "handhelds are a natural next step in our cloud gaming evolution."
Last month, the platform holder told us TV partnerships – such as the one it has secured with Samsung – will be the key to taking cloud gaming mainstream.
Logitech G Cloud launches as interest in games handhelds increases. Switch continues to be the biggest selling device of 2022 in key markets such as the US and Europe, while the supply chain for the Steam Deck is catching up with the number of orders for Valve's device.
Correction: This original version of this article erroneously stated the G Cloud was a streaming-only device. This has been amended.