Kings of the Jungle
Lion Game Lion on the journey from Grin to WWII, and the Paydays in between
Where do you go after a career in bank robbery? Usually, it's probably one of two ways: jail, or a comfortable, if slightly paranoid retirement, but Ilija Petrušić decided to go to war instead.
I should probably clarify. As one of the co-founder's of Overkill, Petrušić's career to this point has been defined by Payday, which puts players in the blood-stained shoes of a team of violent professional thieves. So whilst he might not quite be a bank robber himself, he's helped millions to live out their own hold-up fantasies.
And he's good at it. Not only was the original Payday a big success, it was enough to persuade publisher and developer Starbreeze to acquire the smaller team to make the sequel, with Petrušić staying on to oversee level development.
Credited by both press and management alike as being the turning point which rescued Starbreeze from a cumulative 15 year loss and returning record profits to the team, Payday 2 saw a tripling of the original's dev team size, becoming the cornerstone of the Swedish company's growth and subsequent diversification.
Much of that success came from an unrelenting update schedule: Payday 2 has been patched, expanded and granted DLC an astonishing 126 times since release, including the now infamous Black Market update, which introduced widely unpopular microtransactions in order to support the burgeoning team size.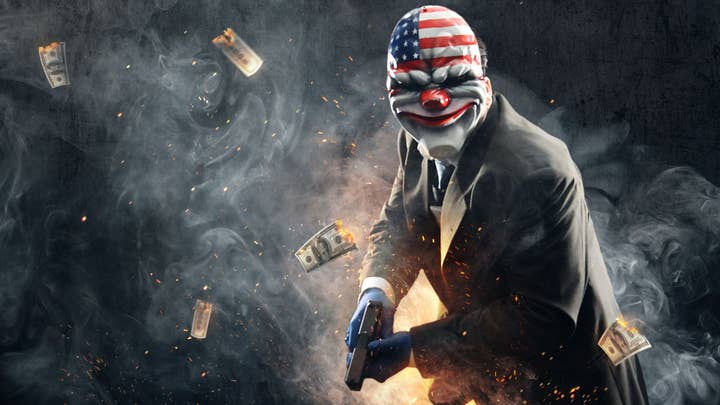 Having calmed the majority of fans by adding those microtransactable items to random loot drops, Starbreeze then went a step further by acquiring all IP rights to the series from publisher 505 Games, removing microtransactions from the game completely and announcing Payday 3 into the bargain, virtually erasing bad feeling in the community and securing the series' future.
Petrušić says it was a long road to that point, but a satisfying one.
"We formed Overkill in a basement, working on a couple of prototypes for PC, and mobile games, and we were also doing a sci-fi shooter, but then one day I went for lunch with Ulf Andersson (another co-founder, currently at 10 Chambers). He had this crazy idea about a bank robbery game, and we had played a ton of Left 4 Dead at that time. Long story short, we came back to the (basement) office, and started building the Bank level that is in Payday:The Heist and we never looked back. I have never worked on a game more fluid in terms of freedom and production than Payday:The Heist. It just really felt like we were a few dudes in a basement doing what we loved to do. We had close to zero meetings. Everyone had their own part of production to take care of - the 8 members all had different responsibilities, my part being the level design (and some of the general design of the game as well). It felt very natural. We only released one DLC for Payday: The Heist before starting the production of Payday 2.
"Payday 2 was a bit different, it was a bigger beast, and we now had a bigger team, a community that had expectations, and our own expectations on what could be better. But again, it feels like we did the only thing we can do, iteratively designing what we felt for at the time. It was a very 'spur of the moment' kind of production. A lot of the levels that made it into the final game were made in the last few months of production. We made a ton of levels that we cut because they just didn't feel 'good enough'.
"I have never worked on a game more fluid in terms of freedom and production than Payday:The Heist. It just really felt like we were a few dudes in a basement doing what we loved to do"
"We were never afraid of pulling big things or systems out of the game super late in production, and we were not afraid of adding bigger things late in production either. All in all a very inspiring production process where every team member pulled their weight, everyone designed things, everyone cared, everyone contributed. At some point it felt like no one in the studio had a 'title', we just built this game that we all really really felt was going to be a great game, we were making this as a team, and that will stay in my memory forever. All the sleepless nights, weeks, even months of not leaving the office, they paid off."
But despite all of that success, Petrušić wanted a change, and to return to his home country of Croatia. His brother, Nikica, was also at Starbreeze, so Petrušić put a plan together with his sibling and took the idea to their bosses. Not long after that, Lion Game Lion was formed, based in Zagreb and working on the last of many of the brothers' projects for Payday. Now, they're showing off a new game: co-operative shooter with a Boy's Own Adventures twist - Raid: World War II. In it, teams of up to four players will take control of a squad of international soldiers with various skills, facing off against AI Nazis.
"We opened the doors in the summer of 2014," says Petrušić. "Nikica and me were working at Starbreeze in Stockholm, and had talked to the management about opening up our own studio in Croatia. Nikica had worked at various studios in Croatia earlier, where he knew a lot of good talent, and most of them were looking for something new. We knew there was a lot of talent in the region as well, being Croatians living in Sweden also had something to do with it - we had talked for a while about moving back and trying out life in Croatia. So it seemed like a really good fit. And from the moment we said 'Go' it's been a hell of a ride.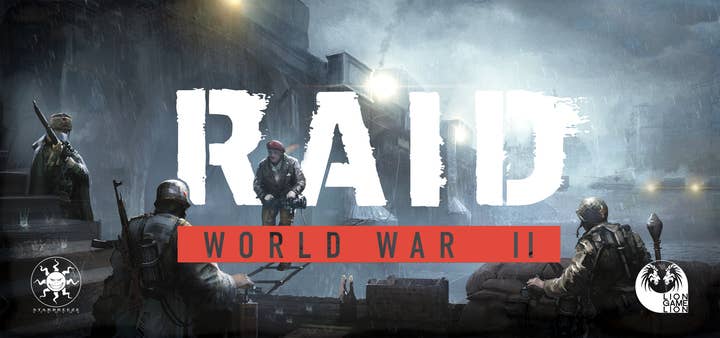 "We also had this idea early on about a game set in the WW2, and it following a similar structure that Payday has, and during the production of the DLCs that we made, we started designing what is now RAID: World War II. Again, it sort of came naturally, and the work we did for Payday 2 was great to start us up, to give us some time to find more talent, to get acquainted with the Diesel tech, to adapt the game development mindset used at Starbreeze. Very iterative. Very creative."
In addition, the LGL team is committed to the long tail support which served the Payday series so well, planning a series of updates to hook in a long term dedicated player base. Raid producer Arash Amini is confident that the approach will make the game stand strong in a crowded marketplace.
"We don't think a crowded market is a reason to avoid making a game," he says. "We believe that providing a unique content proposal to our community will bring us success. In terms of performance, it's really how it's perceived. We make AAA value games with small development teams - and continue making live content as we run our games as a service as communities wrap around them. So for us 'performance', if you're referring to unit sales, isn't a short term goal. For us it's a long term goal of providing content over a long period of time that the players want to purchase.
"We definitely believe in games as a service, and we intend to work with our communities on creating new Raid content as we launch and go into a live development phase. So we will listen to what the communities think and talk openly with them, and shape the game's future with them. But we also have a vision, and it's natural to want to make more levels with unique features based around them."
"We don't think a crowded market is a reason to avoid making a game. We believe that providing a unique content proposal to our community will bring us success"
Although they're an independent operation, Lion Game Lion is still very much working in concert with Starbreeze for the foreseeable, operating with a fluid flow of resources between the two companies on at least two current projects. Not only are they sharing the IP ownership for Raid, they're also collaborating on a new indie project under Stabreeze's Indielabs label: PVP twin-stick shooter Antisphere and Amini says there are other projects underway which they're not quite ready to discuss.
"Since our founding members are from Overkill and Starbreeze and worked on the original Payday and Payday 2, we have a deep relationship at the highest level between Starbreeze and LGL. Starbreeze are naturally heavily invested in LGL's growth and support us with resources, whether human or financial. They are also the publisher for Raid, and so work with us closely on its vision and quality. We know them personally and we have had Starbreeze developers coming over to work on elements of the game, since we use the Diesel engine that is used in Payday and they are accustomed to its code base. But more than that, we have close friendships with the guys at Starbreeze. We talk often."