Kena: Bridge of Spirits | Critical Consensus
Ember Lab's debut action-adventure game is visually stunning but players may find it too safe and familiar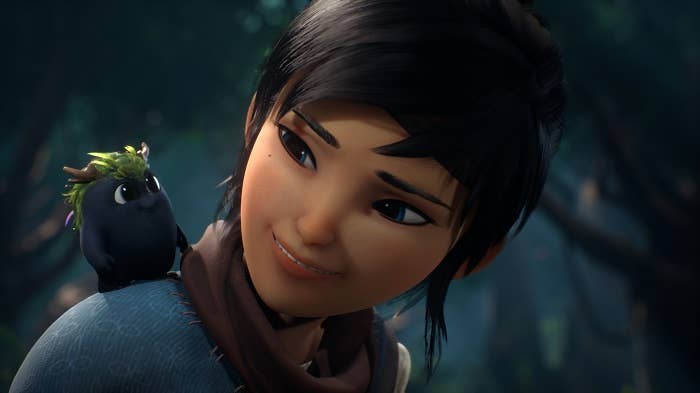 Tuesday saw Ember Lab's first studio release with Kena: Bridge of Spirits for the PlayStation 4, PlayStation 5, and PC.
Kena is an action-adventure title that sees the titular heroine on a quest to help spirits move on to the afterlife and aid a land harmed by evil.
The critical response has been positive as the game currently has a Metacritic average of 83, or generally favorable reviews.
"The adventure game is about as polished as can be, with gorgeous visuals, cutscenes that rival (if not surpass) modern CG animated films, and iron-tight gameplay mechanics," said Digital Trend's Giovanni Colantonio in his 4.5/5 review.
Rachel Weber of Games Radar+ was in agreement with her 4/5 review: "An agreeable adventure that's transformed into something special by its enchanting aesthetic."
TheGamer's Stacey Henley notes in her 4/5 review that the game doesn't necessarily do anything new but it does things well enough.
Henley said that people will naturally compare Kena to more established games such as Dark Souls, The Legend of Zelda, and others because it features gameplay mechanics that have become familiar over time. However it doesn't really stand out.
"While I don't agree with all of [those comparisons], I think everyone who plays this game will add a new comparison to the pile," Henley said. "That's because Kena borrows extensively from games that already exist, but doesn't do a lot to help itself stand out."
Critics generally agreed that the combat and battle in the game felt satisfying.
"Combat is as important as exploration here, and as thoughtfully built too. At first, players only use a light and heavy staff attack to melee enemies. But the game does an excellent job of gradually ramping up what players can do," said Colantonio.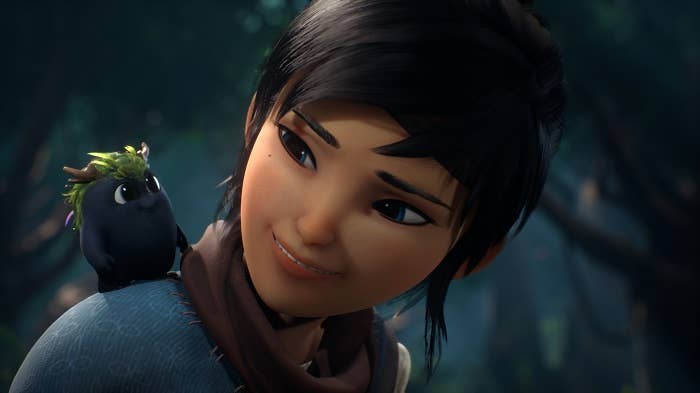 Henley said that in the game's defense, the combat is worth sticking with.
"It takes a long time for you to have Kena's full arsenal at your disposal, but when you do, combat feels rich and rewarding, especially with the enemies growing more complex alongside your attacks," she said.
Critics were also in agreement that the spirits that travel with Kena, known as the Rot, are delightfully helpful companions.
"The Rot really are a stroke of genius that heighten every other aspect of Kena: Bridge of Spirits, and give it a visual personality that sticks around through every task," Weber explained.
Amelia Hansford of Rock Paper Shotgun said that the action-adventure title is atmospheric and is refreshing to play in her review, which carried the site's "Bestest Bests" recommendation.
"Kena: Bridge of Spirits feels endearing, in a way that creates an intimate connection between the player and the game," said Hansford.
She adds that the level design does a good job subtly guiding the player's actions.
"Since a lot about Kena: Bridge of Spirits is simple, it makes teaching through play significantly easier," Hansford said. "Whether its wandering spirits there to guide you, or the now-customary swaths of white paint suggesting the best place to climb, it all helps."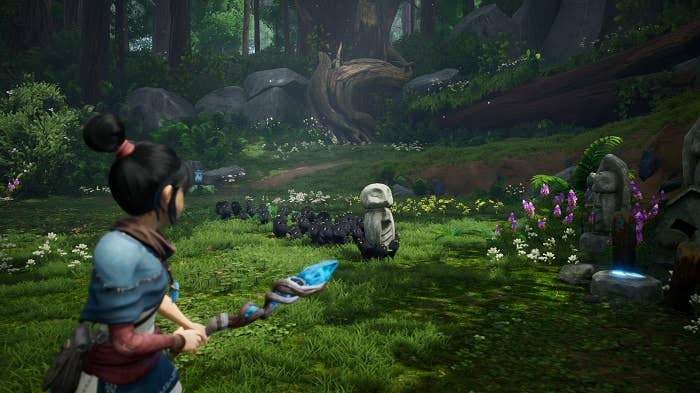 On the other hand, Malindy Hetfeld of Eurogamer said "playing Kena gets very boring, very fast."
"It borrows an incredible amount of ideas -- the climbing from Uncharted, the shooting of your bow from God of War, the amount of collectibles from pretty much everywhere -- but none of it is presented in a way that makes me think Ember Lab knows what makes a good puzzle, or an interesting platforming sequence," said Hetfeld.
"They borrow what's undeniably worked, and will work again, yet fail to imbue it with much charm or purpose."
Luke Kemp's 65% review for PC Gamer has a good summary of the game that critics generally echoed.
"Kena's got the Hollywood looks down, but it's also got the Hollywood determination to play it safe," Kemp said.