"Just being around for a long time is really valuable"
DLC: Wandersong's Greg Lobanov talks about his path from unknown to IGF nominee, Frank Gibeau shares Zynga's stance on loot box odds disclosure, and Will Wright says kids have a new notion of privacy
From time to time, there are interesting bits from our interviews that don't really fit well into the rest of the story, but are still worth reporting. Rather than relegate them to the trash bin of unpublished work, we'd like to repackage them into columns intended to provide additional insight on a variety of topics. These columns will be published under the banner of 'DLC'.
Dancing to your own tune
2019 is off to a good start for Greg Lobanov. The designer of Wandersong has seen his musical adventure game nominated for an Independent Games Festival award for Excellence in Narrative, and given honorable mention in the audio, visual art, and grand prize categories. That was followed a day later by an honorable mention in the Game Developers Choice Awards' audio category.
Topping it all off, Wandersong's user reviews on Steam have been almost universally positive, to the point where the developer thought Valve had flagged the title as suspicious and locked the game out of some basic features on the storefront, like trading cards and global achievements. (Valve would later say it was a bug and un-flag the title.)
It hasn't always been like this for Lobanov. He's made a number of games in the past, but none have met with anything approaching the attention or acclaim of Wandersong. When we interviewed him last October shortly after the game's debut, he talked about how big a departure Wandersong was for him personally. He spent three years making Wandersong, but prior to that he'd had a cadence of releasing smaller projects on an annual basis.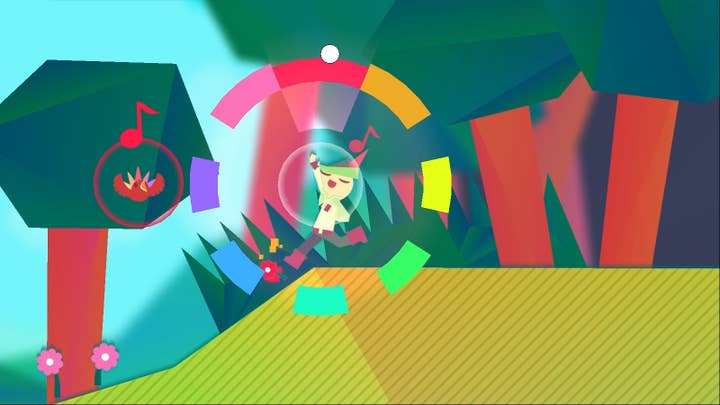 "I guess I just got really invested in this one project," Lobanov said. "I was always really interested in doing big adventure games and story RPGs, but it wasn't super-sustainable to spend a lot of time on a project when I was really unknown. The decision to make smaller games was kind of a conscious pivot because I wanted money, to experiment with more things, and get my name out there. When it came time to do Wandersong, I had enough of a community fanbase that I could Kickstart the game, and we did reasonably well. I felt I had enough saved up that I could spend time and make a bigger project, which is what I really wanted to do.
"It always feels like luck. For every game, the circumstances were unique. They all made their money in different ways and for different reasons. But one way or another, it ended up being sustainable. I was able to pay for rent and I had enough saved up that I could work on Wandersong without running out of money. I'm not talking big numbers or anything; I'm like a rat in the sewer of the games industry. I only need a few hundred people to buy a game to pay rent for a year or something. That's a little exaggeration, but you know what I mean. I don't have a big team to support, I don't have a family or anything. I'm just making it work with what I can do."
With every release, Lobanov learned new things that he could apply to the next game. Each new title was better than the last. He used the smaller titles to hone his design philosophy and aesthetic, which no doubt helped contribute to Wandersong's glowing reception. And with each new game, he was winning over new fans.
"Every time I make a game, I just gain access to more people," Lobanov said. "So I try to leverage that and point them to when I'm doing something new. I don't know if the conversion rates are very high, but people do carry over. Sometimes someone will find a game and be like, 'Oh my god, you're the guy that made that game from 10 years ago I loved when I was in high school! I can't believe you're still making games and I love this new one so much!'"
Adding fans one small game at a time may be a battle of attrition, but at least it's a somewhat reliable one.
"Just being around for a long time is really valuable," Lobanov said. "Maybe that's almost too obvious to say, but just by being around, I make friends and have friends in the industry who are developers. People may have heard of me, or have heard of my games by now, just by being around for long enough. It makes you a better designer too having that experience to draw from, but you also have that [laughs] 'brand recognition,' or something."
Dancing to everyone else's tune
Last month, Zynga acquired Empires & Puzzles developer Small Giant, and we had the opportunity to talk with Zynga CEO Frank Gibeau about the deal.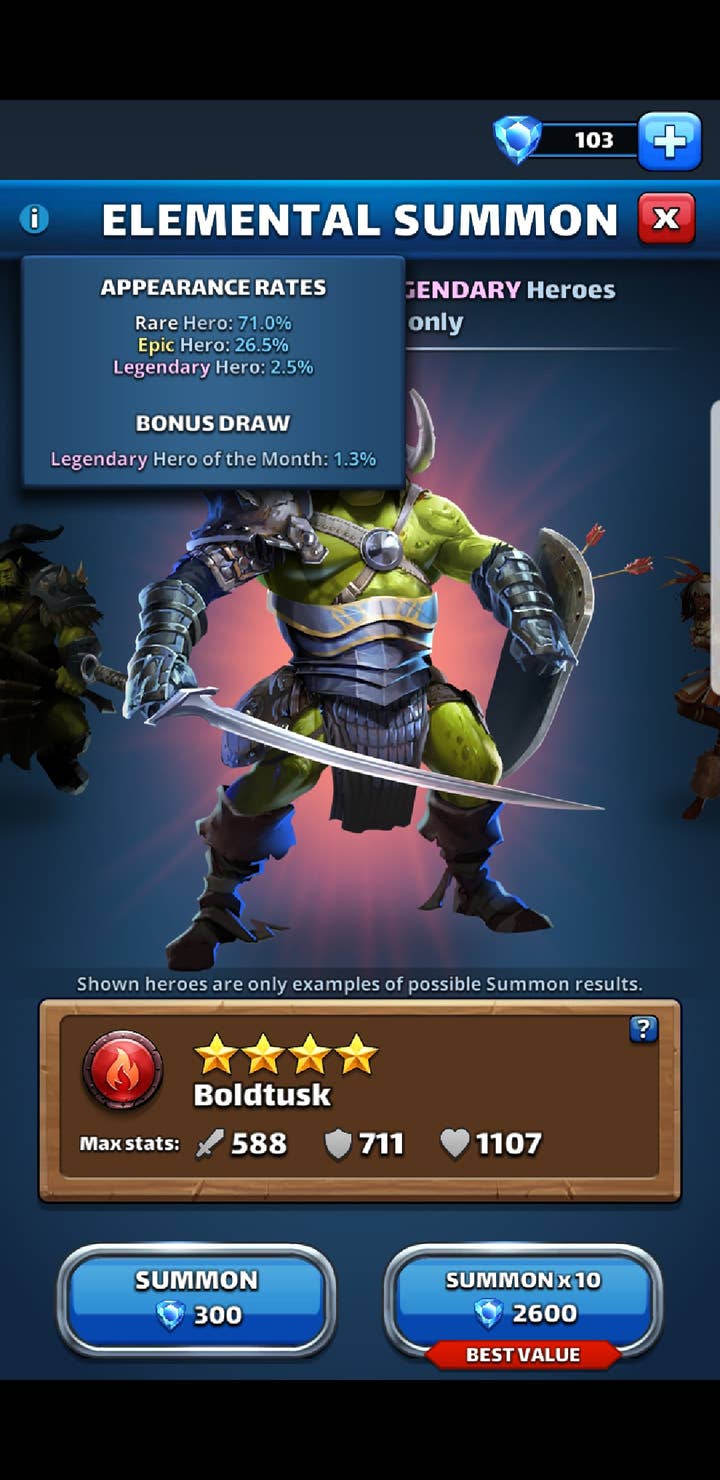 In preparing for that chat, we looked at some of Empires & Puzzles' user reviews on the Google Play store, and saw that while it had a nearly 5-star average rating, the negative reviews had some common complaints. The monetization was too aggressive, and the odds of wasting money on loot box-style mechanics were too high. (Empires & Puzzles does disclose odds for which rarity level of hero players might draw, but not the odds for specific heroes.)
In light of that, we took the opportunity to ask Gibeau about loot boxes, specifically whether or not Zynga would be disclosing the odds in greater detail to its paying customers. He noted that "for most of Zynga, loot boxes are not the majority of the revenue we generate," but he also offered the following:
"We stand with our partners at Apple and Google on making as much information available to players as possible," Gibeau said. "I'm very much in the camp where we will disclose the odds for loot boxes in line with what the industry standards will be. From my perspective, the more information for players, the better."
Though Gibeau defers the company's decision-making to industry standards, one of the main reasons loot boxes have been such a concern in recent years has been the lack of standards throughout the industry. Platform holders like Apple and trade groups like the Entertainment Software Association have started to insist on some disclosures, but those have not been enough to calm the rash of legislators around the world that are now scrutinizing the industry's practices around loot boxes.
The tunes the kids these days listen to...
Another area legislators are increasingly interested in these days is privacy. While much of the concern has been focused around violations of user privacy at Facebook and other social networks, it's something that publishers will need to pay closer attention to as games increasingly collect and use player data to provide their services.
For example, legendary game developer Will Wright (Sim City, The Sims) is working on Proxi, which is described as "a simulation of an Artificial Intelligence based on your memories and interaction with the game." When we had a chance to talk to Wright about his Masterclass game design course last month, we took the opportunity to ask him about privacy concerns and how they're shaping a project like Proxi.
"That's a concern for everybody and that's the world we live in," Wright said. "I think there's a big generational divide there. For my generation, privacy kind of meant something. For kids growing up today, it's sort of a weird, strange word. They don't really understand it. They're so used to sharing everything they do on Facebook and social media."
As far as it relates to Proxi, Wright said the game will be very clear with users about which parts are private and will not be shared with anybody, and which parts they can choose to make public. That kind of clarity is necessary because a certain amount of trust in the game is required from users.
"What I really want people to do is open up to the system," Wright explained. "It basically wants to be a mirror reflecting them back to themselves."