Jobs roundup: New chief people officer for EA
Plus news from 10 Chambers Collective, Enhance Games and the British eSports Association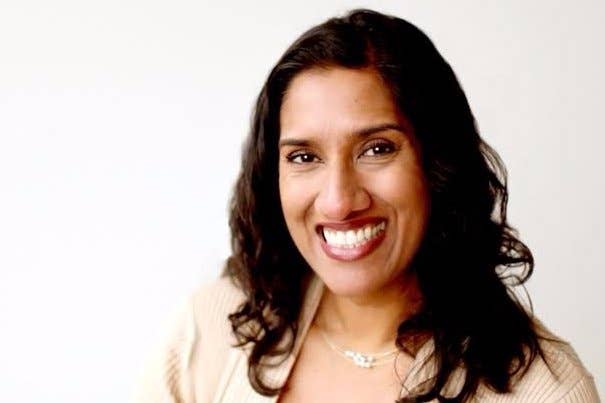 It can be difficult keeping track of the various comings and goings in the games industry, which is why we've decided to start compiling them in semi-regular round-ups. If you have new appointments or transitions in your company that belong here, please get in touch.
Mala Singh is the new chief people officer at Electronic Arts. She'll step into the role next month after three years as chief people officer at Minted in San Francisco. It's a return to EA for Singh, she previously spent six years in nearly six years in different HR leadership roles at the company. "Her passion is contagious, her conviction is unfaltering, and her style is direct and of high-integrity. I couldn't have hoped for a more inspiring and experienced leader - and an amazing cultural fit - to take this critical position for our company. I look forward to Mala challenging all of us to think differently as we move forward into the next phase of growth for Electronic Arts," said CEO Andrew Wilson.
Mark MacDonald has joined Tetsuya Mizuguchi's studio, Enhance Games. MacDonald was previously the executive director of localization firm 8-4 but was no longer working in the role fulltime. "Miz is an old friend, and we'd been helping him behind the scenes with Rez Infinite since the beginning, so when he offered me the chance to head up production and business dev at Enhance a few months back, I jumped on it," MacDonald shared on Facebook.
Former MCV journalist Dominic Sacco has been appointed content director at the British eSports Association. He'll work with players, organizers and journalists to push eSports into the limelight. "I'm delighted to be joining the British eSports Association. I can't wait to be a part of something special and help to grow competitive video gaming in Britain," he said.
Game designer, sound designer and composer Simon Viklund has joined 10 Chambers Collective. "I've been working as a game designer, sound designer and composer in the game dev business since 2000 - first at Grin, then Overkill and then Starbreeze after Overkill was acquired by them. The common denominator here is Ulf [Andersson], who was involved in all of those companies. At 10 Chambers, our pact lives on," he said. "I've been a freelancing composer for the past ten or so months, and once it was established that the 10 Chambers team would let me run some freelance projects in parallel with my commitment to the studio, I was on board."
Creative services company Side will open a new LA office in January 2017. "We'll be bringing our multi-award winning casting, directing and recording services to the US with a dedicated LA team as well as the support of Side and PTW worldwide," said the company. It follows the opening of Side Shanghai in March 2016.