Japanese devs react to E3, next-gen
Creators at Sega, Capcom, Valhalla give impressions of next-gen potential, lament lacking variety of games on display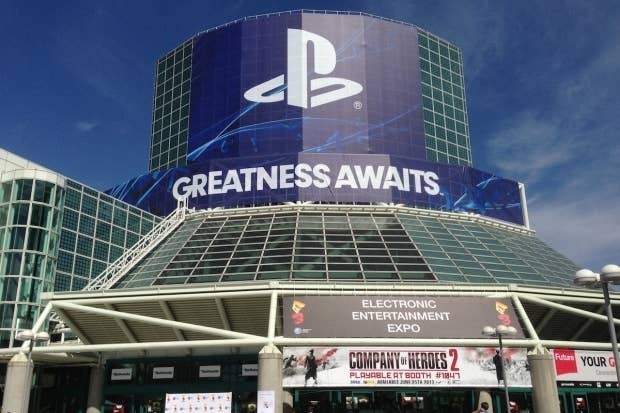 Reactions to last month's Electronic Entertainment Expo are still filtering in. Today's additions to the pile are coming from the latest issue of Japanese gaming magazine Famitsu, as translated by Polygon.
The Xbox One and PlayStation 4 were the focus of the show this year, but excitement for those systems varied. Level-5 president Akihiro Hino was excited for both new consoles, but was particularly surprised by the PS4's $399 price point.
"I think anyone can look at that and think 'This is cheap!' Putting cutting-edge PC specs into a game machine that costs just a few hundred dollars really brings across how serious SCE is about this generation," Hino said. "I think the Xbox One is pretty cheap considering what you get with it as well, but with this PS4 price point, they'll have to do something to oppose that. Looking at all the new media, it's easy to see how console gaming is still the main entertainment space people work in. I can't wait for the next generation to really spread out into households."
Meanwhile, Valhalla Games' Tomonobu Itagaki focused in on the enormity of the challenge facing hardware makers in the current market.
"In a world where our customers now have their attention divided by their PCs, their tablets and their smartphones, simply having consoles expand upon what they previously were isn't going to work any longer," Itagaki said. "Having a system that just reads controller input, makes a screen image and outputs it to the TV isn't going to work, no matter how rich the media it's producing. It seems like every first party is trying to get a feel for what makes a console truly special..."
Capcom's Ace Attorney: Dual Destinies producer Motohide Eshiro said he was excited to see the Xbox One and PS4 in action, but expressed reservations with what he saw on the software side of things.
"Overseas developers showed off a lot of FPSes and third-person shooters that pursued photorealism and endless detail, but as for the gameplay, I felt there wasn't much innovative," Eshiro said. "I feel that I need to keep watching how trends unfold overseas, but continue developing games with an eye for what a Japanese person would see as fun and bring that to the world marketplace."
Likewise, Sonic the Hedgehog series director Takashi Iizuka was disappointed with the games on display, particularly in how few of them were aimed toward young audiences.
"Games targeted toward the core audience are important, of course, but being at the show made me really feel like I wanted to continue making games that kids would be interested in," Iizuka said.
Iizuka's fellow Sega creator Toshihiro Nagoshi makes games like the Yakuza series for that core audience, but he too felt the games on display were lacking.
"The show floor seemed flooded with all of these franchise titles, and as a result nothing left that much of an impression on me," Nagoshi said. "The Western market has continued to mature in a way, but personally I felt like it's definitely about to face a transition period."