IGN's ex-EIC stepping down
Casey Lynch moving into development after two years with gaming website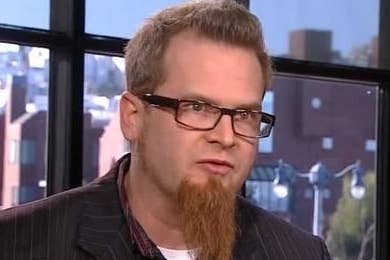 Earlier this month, former IGN editor-in-chief Hilary Goldstein announced that he was making the jump into game development, taking a position with Epic Games' Chair Entertainment. His successor today followed suit, as fromer IGN editor-in-chief and current IGN Head of Brand and Community Casey Lynch said in a blog post today he will be leaving the job to take a hybrid role that will culminate in actual development.
"[S]tarting this week I am stepping into a role building something brand-new alongside a great team within an established company, creating something that blurs the lines between all the standard silos in video game publishing," Lynch said. "That means publishing, community, business development, writing and on-camera work, events, and ultimately, game development."
Lynch did not detail where his new job would be, or which company it would be with. Lynch became the site's editor-in-chief a little less than two years ago. Prior to joining up with the outlet, he spent almost four years working on the PR side of the industry.
[CORRECTION]: This report originally referred to Lynch as the EIC of IGN. He is currently the site's Head of Brand and Community, with Steve Butts filling the EIC role since March.