IGDA mishandled complaints of harassment, conduct violations
Devs say association that criticised the industry for ignoring harassment allegations failed to investigate similar complaints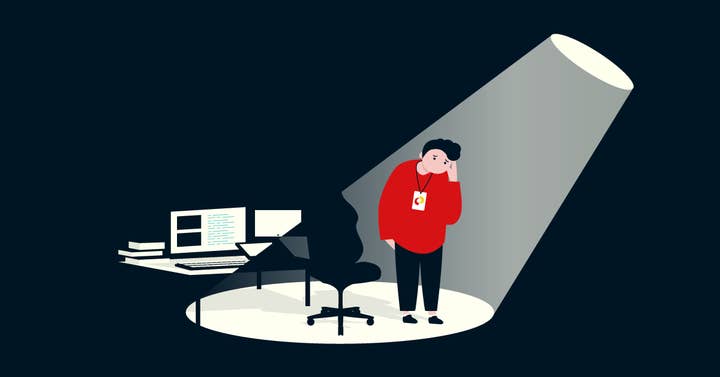 In the summer of 2020, the games industry saw a cluster of sexual harassment and abusive workplace scandals at a host of high-profile companies, Ubisoft and Insomniac among them. As the situation unfolded, the International Game Developers Association publicly criticised the industry for ignoring harassment allegations and encouraged victims to reach out to the IGDA for support.
Yet, according to a GamesIndustry.biz investigation, despite the IGDA's pledge to support victims, it mishandled multiple formal complaints against its own Women in Games Special Interest Group chair, and failed to follow its own policies on how to properly handle such complaints on more than one occasion.
The IGDA has a policy for responding to harassment complaints, which is detailed in this document.
The guidelines describe a zero tolerance policy towards acts of harassment, which the IGDA had already committed to as far back as 2017, saying: "We encourage game developers around the world to join the IGDA in adopting a zero tolerance policy towards harassment and violence, in committing to swift and fair response and resolution to any complaints, in protecting the safety of anyone who has been the victim of harassment, and in supporting a diverse and inclusive workplace and community."
Last year, IGDA Women in Games Special Interest Group chair and IGDA Foundation Next Gen Leaders alumna Jennifer Scheurle stepped down from her position at the IGDA of her own accord following accusations of manipulation, harassment and emotional abuse.
When the allegations against Scheurle first emerged publicly, the IGDA said it had previously conducted an investigation into the claims and concluded there wasn't "compelling evidence of wrongdoing." So it had decided to maintain Scheurle in her position.
GamesIndustry.biz looked into the situation and unveiled a concerning pattern at the IGDA, showing a failure to follow through with the internal investigation system the organisation itself put in place to handle issues, such as harassment and violations of its Code of Ethics.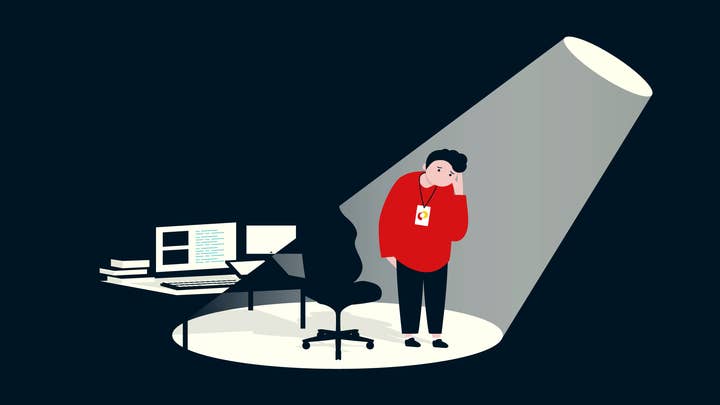 After hearing complaints about Scheurle in 2018, Jen MacLean -- who was executive director of both the IGDA and IGDA Foundation until April 2019 -- encouraged a group of complainants to file a formal complaint, which it did in early 2019.
A collective of 11 complainants put together a 16-page document alleging targeted bullying and toxic behaviour, and sent it to the IGDA Foundation.
The complaint, a copy of which has been shared with GamesIndustry.biz, documents a "history of deception, bullying, defamation and abuse," showing breaches of the IGDA Foundation's code of conduct that Scheurle was meant to follow as a member of the Next Gen Leader program.
It's worth mentioning that the program is intended to "support mid-career games industry professionals as they transition to leadership roles," as indicated on the IGDAF's website, with a focus on diversity and inclusivity.
The IGDA Foundation's code of conduct explicitly states that unacceptable behaviour includes "intimidating, harassing, abusive, discriminatory, derogatory or demeaning conduct." The complaint received in 2019 depicts unprofessional conduct from Scheurle that can be qualified as intimidating and demeaning, including taking credit for the work of others.
The complaint also shows a group of games industry professionals, some of them veterans in their field, clearly uncomfortable working alongside Scheurle and with her being part of the Next Gen Leader program, and asking the IGDA Foundation to do something about it.
But the complaint was dismissed by the organisation, which said that there wasn't enough evidence.
At the time, confidentiality was even breached as the content of the complaint was discussed within the IGDAF and we were told someone who knew and supported Scheurle reached out to one of the complainants about the document, the content of which was supposed to be confidential. The IGDA Foundation later apologised to the complainant for breaching confidentiality.
MacLean stepped down from her position as executive director with the IGDA and IGDA Foundation before the Scheurle investigation was concluded, but encouraged the group to officially file their complaint at the IGDA as well.
In 2020, a collective of 14 victims and six allies lodged a formal complaint against Jennifer Scheurle with the IGDA, which was then headed by executive director Renee Gittins. The 34-page document details "the multiple counts of personal abuse and professional breaches carried out by Jennifer Scheurle between the period of 2017 and 2020."
The IGDA Policy for Responding to Harassment Complaints states that the organisation will investigate incidents "committed by, or to, an employee, staff member, board member, IGDA Chapter/SIG leader, volunteer, or general member of the IGDA," or if "the incident took place at an IGDA-affiliated event, gathering, or workshop -- online or in person." Both criteria were fulfilled in Scheurle's case, according to the complaint.
The policy also describes the process that the IGDA should follow when receiving a complaint.
"If an IGDA Volunteer, Staff Member, or Board Member receives a complaint, the person receiving the complaint should escalate to the designated response team as detailed above, and assess the situation for any immediate action required. The process includes the following steps, in order:
Triage & Escalation
Documentation
Investigation
Conversation with accused
Convene Meeting
Action
Communication"
The IGDA complaint -- filed in September 2020 by the collective of victims and witnesses, and sent to Gittins -- included testimonies from named complainants (whose contact details were provided), screenshots, and a detailed timeline, all of which GamesIndustry.biz has since read.
Following up on this, the IGDA asked the collective of allies and victims to submit even more elements to support its case, which they did in December 2020, with a total of 78 additional pages submitted documenting the issues with Scheurle and consolidating previously disclosed claims.
Across these two complaints, the collective alleged that Jennifer Scheurle had breached the IGDA Code of Ethics by appropriating and claiming the work of her peers as her own, and provided evidence of such claims. It also accused Scheurle of grooming, emotional manipulation, harassing and ostracising other industry members, particularly other women, and of physically assaulting one of the complainants.
It also mentioned that, in 2020, upon learning that Scheurle had been nominated for a Game Dev Heroes Awards, ten women from across the games industry filed an objection with the organisers. Following a conversation with the complainants, the organisers removed Scheurle from consideration for the award. This information was confirmed to us by a Game Dev Heroes spokesperson, who also confirmed that the IGDA didn't contact them to confirm or inquire about the situation.
Scheurle was also named among the Game Awards' inaugural Future Class, with one of the organisers removing her from the initiative as a reaction to the allegations.
The complaint to the IGDA added that Scheurle had come under investigation for inappropriate workplace behaviour at a previous employer but left before the investigation was concluded.
In an email response, the IGDA informed the collective that "the IGDA takes all harassment cases extremely seriously" and confirmed it would be following the guidelines highlighted above for its formal investigation. The email also said that the organisation would be following up "as it proceeds."
GamesIndustry.biz reached out to a number of the individuals who contributed to the complaint and the IGDA had not followed-up with any of them to discuss the allegations.
Additionally, the initial sender of the IGDA complaint received no follow-up from the IGDA, an apparent violation of the steps outlined in its Responding to Harassment Complaints policy. They did receive a final email from the organisation months after the report was lodged saying that the IGDA wouldn't be taking actions, with no further details or explanation why.
We were furthermore able to verify that the lack of follow-up in the Jennifer Scheurle case was not an isolated event. We talked to two other industry members who wished to remain anonymous, who also filed complaints with the IGDA for conduct violations and met a dead end, were never contacted for more details, and never got a ruling or decision from the organisation.
"[I'm] unsure if it was lack of resources, lack of desire to do the right thing, conflict avoidance, but the path of least resistance was chosen"
One of the people we talked to experienced harassment from a leader of an IGDA regional chapter. Following an event organised by the IGDA, the accused sent our source "unpleasant and harassing Twitter DMs."
The victim forwarded these conversations to the IGDA directors, including screenshots, alongside an explanation of the context, but no action was ever taken, despite the IGDA explicitly having a zero tolerance policy.
"They responded saying they would look into it and I never heard anything else and there were never any repercussions for the perpetrator. [The accused] attended IGDA events after that one, and I chose not to go to avoid exposure. [I'm] unsure if it was lack of resources, lack of desire to do the right thing, conflict avoidance, or what, but the path of least resistance was chosen."
This source added the IGDA also has more general issues when it comes to handling feedback and they were having trouble having their input listened to as a member volunteering their time to the organisation.
"We often felt like we were being asked to provide free labour for the IGDA by consulting on their work but then often our advice wasn't listened to," they said. "It became difficult for me to want to be associated with this group when they continued behaving in these ways... so I ended up stepping down and distancing myself from the IGDA.
"It's frustrating because this group is the closest thing to a union or advocate that a lot of people have in the games industry, but they often don't seem to be acting with the interest of individual, marginalised, at-risk developers at heart."
They mentioned a clear lack of resources as being part of the problem.
"Any time I emailed the IGDA, I wouldn't receive an email back for ages or the email I'd receive would be from the director herself, meaning there are obviously not enough people paying attention to that inbox," they said.
This highlights that some of the IGDA's issues might be attributable to how small an organisation it is, despite its prominent position in the industry.
The IGDA is a US non-profit, which means it has to file a Form 990 with the government each year. The latest one available, from 2019, shows total revenue of $525,000 and no actual employees -- but it did pay under $130,000 in salaries, compensation and benefits split across three people.
We talked to another person who had issues with the IGDA's handling of a reported violation of the organisation's Code of Ethics by one of its leaders -- a regional chair abusing their position of power for personal gain.
When our source started a conversation with IGDA directors regarding the situation, they were told they needed to show more evidence. They said they sent screenshots and mentioned a number of other people willing to come forward with further evidence, but while the IGDA initially said it was going to launch a formal investigation, the organisation did not follow up.
"I thought I could make a difference but the system is just broken, it's just so frustrating. There's a gap in communication"
"I was ready to share those with [the IGDA] and they're like 'Yeah we'll get back to you.' They never got back [to me], they never even followed up with those people."
Our source added: "Honestly, I thought I could make a difference but the system is just broken, it's just so frustrating. There's a gap in communication. I don't think they don't care, I just feel like there is definitely that thing of keeping a very positive outlook, even in how they word their emails. Everything's very positive, there's nothing negative. So when you bring up things that are negative, they're always addressed in a positive way. Sickeningly positive. So that is an issue."
They added that the IGDA isn't giving "game developers the association they deserve" as communication attempts are weak and the organisation isn't listening to the complaints sent its way.
"If you're making chapters in places [with] developing industries, you have to realise the problems the developing industries have are different from developed industries. We have this association that's there to help lift up developers in these far-flung areas, but nothing's really happened.
"The IGDA did stand for something once upon a time. I hope it stands for that again where devs who need help get the help that they need. I hope that change happens."
GamesIndustry.biz reached out to the IGDA as part of this investigation, highlighting the Jennifer Scheurle case, but also mentioning that our investigation covered other complaints filed at the IGDA in recent years.
The organisation responded, apologising for the lack of appropriate support and recognising the importance of upholding its own policies and standard.
The full statement, attributed to its staff can be read below:
"The IGDA maintains follow-up correspondence with complainants and communicates conclusions of investigations to parties directly involved in reported violations. However, in one of our recent ethics investigations, we reviewed materials submitted to us and conducted an interview with the accused before concluding there was insufficient evidence of wrongdoing. This approach failed to adhere to the 'IGDA Policy for Responding to Harassment Complaints' established in April of 2018, as we relied on written statements and did not conduct individual interviews of the named witnesses in the materials.
"We apologise for not providing proper support and communication to everyone with serious concerns. It is one of our top priorities that all of our members feel their concerns will be treated appropriately. As a leader of game industry standards, we must abide by our own policies to set a proper example.
"Over the last four months, we worked with our Ethics Review Committee, formed from IGDA volunteer leadership, board members, and staff members to update our processes to provide better support for investigations, communications, and standards. We have also updated our 'IGDA Policy for Responding to Harassment Complaints' to a more comprehensive 'IGDA Ethics Violation & Harassment Investigation Process'.
"The new investigative process involves the creation of an Ethics Committee that will handle all aspects of ethics complaints investigations going forward, including reviewing the initial report, initiating collection and documentation of information gathered, and preparing ethics investigation reports to the Board of Directors and Counsel for consideration of appropriate actions needed to resolve the complaint. This will ensure no steps are omitted in future investigations. You may find these updates here."
Gittins, who was executive director when the complaint was formally filed with the IGDA, stepped down from that position at the beginning of this month. However, she remains on the group's board of directors.
We reached out to Jennifer Scheurle for comment but she did not get back to us in time for publication.