How to make the games industry more sustainable
As part of the GamesIndustry.biz Best Places To Work Awards, we've invited panellists to talk about actionable steps against climate change
As the climate crisis becomes more urgent with every year, every country and every industry needs to find ways to become more sustainable by reducing waste, using renewable energies and pledging to projects such as reforestation efforts.
As part of our climate change panel, we've invited four activists to describe their company's journey towards more sustainability and give advice for studios starting their own sustainability efforts.
Starting the sustainability journey with Playing For The Planet
Each of the panellists is a member of the Playing For The Planet Alliance, through which their companies commit to measurable commitments to reduce their environmental impact.
Playing For the Planet releases an annual impact report detailing in what ways the companies reached the goals they've committed to, as well as their goals for the following year. The alliance also hosts the Green Game Jam, during which studios implement design and implement green content for their existing games.
Miles Jacobson, studio director at Sports Interactive, described what makes Playing For The Planet so special: "It's the first committee that I've ever been on outside the UKIE board where huge corporations like Sony, Microsoft, Nintendo come together with mutual respect for one another and give each other ideas," he said. "We've seen other people adopt our [fully recyclable] packaging idea off the back of PFTP -- we're constantly trying to outdo one another and we're freely sharing information on how we've done it as well."
To join Playing For The Planet is to take the danger of climate change and your company's impact seriously, as Michael French, senior programme executive for the Games London festival, illustrated.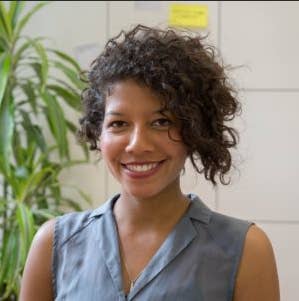 "PFTP's goals are quite ambitious, but that's in part because the climate crisis obviously is urgent, and they've set quite high targets. It's really useful to have something like who is willing to push you like that," he said.
Deborah Mensah-Bonsu, founder of DMB Crew and its flagship initiative Games for Good, who consult Playing For The Planet, directed any studio willing to work on becoming greener to the PFTP website, where you can make contact with the team ahead of one of the fixed onboarding moments throughout the year in order to discuss your goals and whether the alliance is a good fit.
Studios can join the Green Game Jam regardless of whether they're PFTP members, and companies already part of the alliance are happy to share their experiences with those looking to join.
Having joined Playing For The Planet in 2021, Ustwo Games has come to the alliance fairly recently. Studio operations lead Jane Campbell also described the goals the alliance sets as ambitious, and was enthusiastic about this ambitiousness and other benefits PFTP provided on Ustwo's sustainability journey.
"We were basically beginners and we've found people who could provide the expertise and help us, and ten months down the line I can reflect on how much I've learned as an individual and how much we've been able to participate in as a company," she said. "The platform that PFTP has put us in front of different audiences, different events, and different pieces of media. It's been really great for reach and helped us understand that we're able to have a bigger impact by being part of a collective."
SI and the challenges of making packaging fully recyclable
Developer Sports Interactive is known as a pioneer in terms of recyclable packaging, having rolled out fully recyclable cardboard packaging for Football Manager 2020, with other PC titles from parent company Sega Europe following suit.
When asked about the biggest challenge to achieving recyclable packaging Jacobson's answer was immediate: "Shrink wrap," he laughed.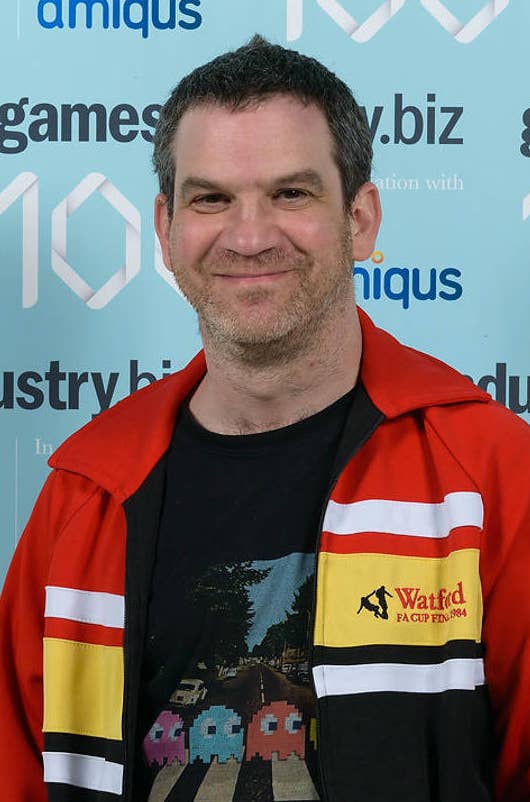 "Finding a sustainable shrink wrap was by far the biggest challenge. Right now, making packaging recyclable means the cost of packaging goes up, but as more people adopt it, the price will go down because a lot of the parts we use will become cheaper when produced in mass. Also, trying to find vibrant inks that are still eco-friendly."
Having gotten rid of the large cardboard boxes PC games used to be sold in early on and experiencing resistance from retailers as a result, Jacobson expected similar discussions over the new cardboard packaging that's in many ways different to the DVD cases that have become standard. Instead, he was heartened to find that this time around, the reaction from retailers was uniformly positive.
"They've really embraced the idea, partly because the shipping to the shops was cheaper, which also had the benefit that the lighter the load is the less fuel the trucks use," he said, but warned that on the whole, the switch would mean higher costs for larger companies.
Ustwo's mission to mobilise players to help prevent climate change
With its game Alba: A Wildlife Adventure, Ustwo made its first game with an environmental message, kickstarting the studio's sustainability efforts.
"During development we worried about the accuracy of our message, and giving the right message in general, so we reached out to experts to make sure the message we put out with the game was true to the reality that we were describing," Campbell explained.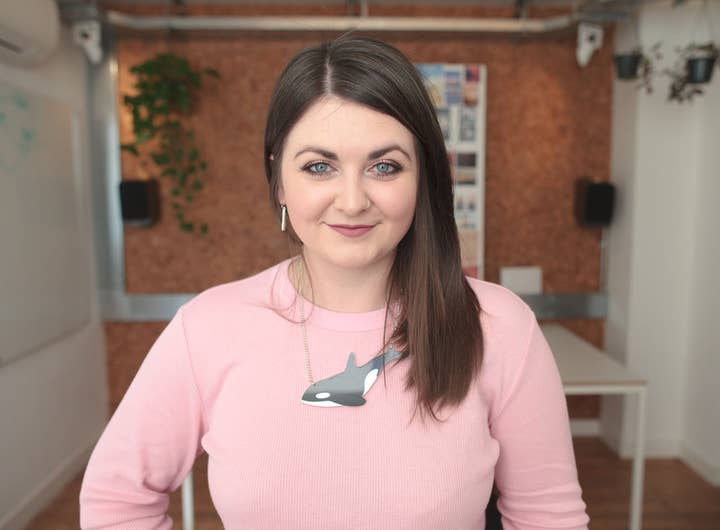 "We spoke to science communicators at the Natural History Museum who played the game for us and vigorously tested us on some of the things in it but who gave us the message that touching lightly on these topics is always a good thing -- you don't need to provide all of the information in the same place because you're just going lose your players' attention."
Ustwo used different channels to activate its players and mobilise them for the cause. The studio partnered with a campaign called Count Us In, which encourages people to take actionable steps in their daily lives to help the environment.
Ustwo branded 16 steps with the game and created a community to help players who pledged see the real-life impact of community action by showing them the reduction in carbon emissions they were responsible for. Alba's credits also include a call to action and a link to resources.
However, Campbell described Alba's tree planting campaign as the most successful effort. A tree is planted for each copy of Alba bought, a measure that is so successful because it's simple, measurable, and visible, allowing players to make an impact simply by buying a game.
Games London's Green Games Guide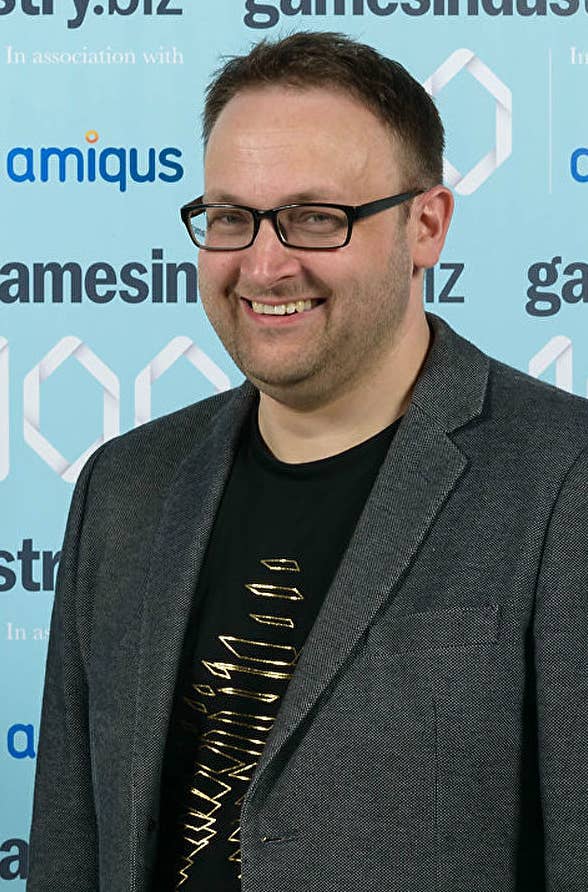 "[Playing For The Planet] asked us what we at Games London were doing to make other companies do better," French recalled.
"We felt that the information surrounding climate change impact wasn't shared very well -- we talked to a lot of small companies who didn't feel well-informed and who didn't feel they could make an impact. A lot of what companies were doing was happening behind the scenes, so we just wanted to collect that information, create something that people can immediately look at and see what can be done."
The result was the Green Games Guide, a resource freely available via the UKIE website, providing an action plan on issues such as how to make your office carbon-neutral, with resources shared by companies such as Space Ape, who French called a "poster child for completely reducing your carbon footprint".
For French, it was important to provide a resource for companies of all sizes, something that would make starting sustainability efforts less daunting and give them somewhere to start.
Has the games industry acknowledged the need for sustainability?
With how lacklustre commitments by political leaders regarding climate action can be, it's easy to imagine that sustainability isn't actually a topic many industries and companies think about either, but Jacobson found the opposite to be true for the games industry.
"You tend to get a lot of jealousy in the creative industries, but in the games industry, when someone comes up with a good idea, they share it, and that has been our experience of PFTP as well," he said. "As a sector I think we're doing better than most, we're a young industry, so I think we're more adaptable than most to various challenges, but we're still not doing enough in terms of CSR [corporate social responsibility] -- none of us are doing enough and none of us ever can be doing enough."
"There's the potential to change games from 'not one of the worst contributors to climate change' to 'one of the most eco-friendly industries'"

Michael French
His fellow panellists echoed Jacobson's optimism despite the challenges.
"There's the potential to change games from 'not one of the worst contributors to climate change' to 'one of the most eco-friendly industries'," French said, and theorised that London, which is built on a public transport system, and has acquired National Park City status in 2019, is a great example for how spaces can raise eco awareness and drive thinking.
Mensah-Bonsu pointed to the games industry's size as well as its status as a creative industry: "We are an industry full of creative people who are really good at problem solving, so I really think we can be the ones to crack this," she said.
However, there is still a lot to do, as Jacobson pointed out: "I know as an industry we're talking a lot about moving away from physical, but it's also important to remember that if the internet were a country, it would be the fifth-biggest polluter in the world, which is why we need to do more in that space as well, for example by working on keeping download sizes down."
Advice for studios trying to make an environmental impact
While all four panellists encountered enthusiasm, rather than resistance, towards a more sustainable office and a bigger commitment to environmental issues at their own workplaces, they admit that due to the substantial commitment necessary, introducing sustainable practices to a company can be a difficult process.
"We were really lucky at Space Ape just to have a studio director who is so switched on and who said you know what, we're going to go carbon neutral, that's important," said Mensah-Bonus of the studio she worked at until June 2020. "Not every company has the luxury where the leadership does that, often it has to come from employees until it reaches leadership."
Still, all panellists agreed that, as with many other issues, it's important just to start somewhere, and to take small steps until your sustainability journey naturally gains momentum. Campbell recommended following the Green Games Guide, and described a number of other steps Ustwo has already taken.
"I know it can be daunting, from my own experience -- just get started, start small, don't let the bigger picture overwhelm you"

Jane Campbell
"We offset our workforce, things like people's commutes, people's energy use, and we're measuring our carbon footprint using online tools," she said, stressing how many tools and resources are available for companies looking to start becoming greener.
"I know it can be daunting, from my own experience -- just get started, start small, don't let the bigger picture overwhelm you. There are loads of very simple carbon calculator tools out there, and from there you're already learning a lot," she said. "Join some of these groups like PFTP or the UKIE Sustainability group, there are groups active on game industry slacks as well."
Mensah-Bonus admitted that while there are many resources available, companies could potentially worry about doing things wrong, whether that was measuring their carbon footprint correctly or picking the right campaign to support. Her advice was to get started despite those fears, and to iterate on the process.
Jacobson offered some of the steps Sports International has taken for its office: "We have switched to a green energy provider for the office and I encourage people working from home to do that as well.
"We have a shuttle bus to the office and we have a scheme called Ride to Work where you can get a discount on a bicycle. There's a lot of things companies can do away from campaigning on the operations side, like switching energy providers or offering more bins for recycling."
To the panel, making green actions a communal effort, whether that is through Playing For The Planet or other means, provides accountability as well as a support network and information exchange. As Campbell put it:
"You're not alone. Just starting that conversation will help you find lots of other companies and groups who are passionate about the environment, so you're in a great position already."
This panel can be rewatched on this page and is also available as a podcast. You can find The GamesIndustry.biz Podcast on the podcasting platform of your choice, or download this episode directly here.