Harry Potter: Hogwarts Mystery reaches $300m in revenue
Jam City's title has been downloaded 82 million times since launch in 2018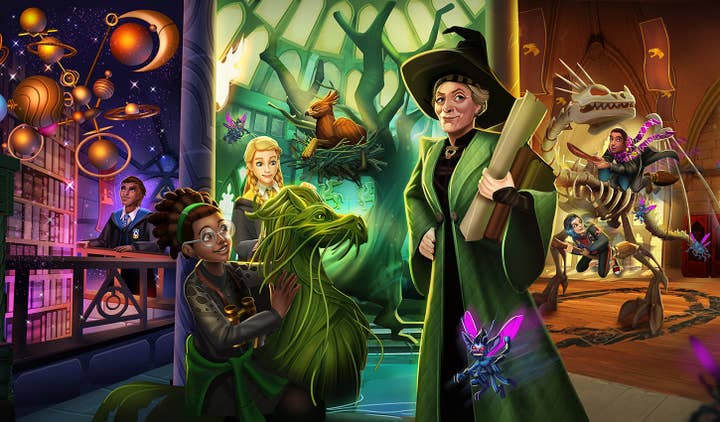 Jam City's Harry Potter: Hogwarts Mystery has reached $300 million in player spending since its launch three years ago.
According to Sensor Tower's latest report, the title made $12 million during its first week, having launched in April 2018. It was also downloaded 13 million times across iOS and Android during that first week.
It reached $100 million in nine months, then hit the $200 million milestone in May last year.
COVID-19 restrictions boosted Hogwarts Mystery last year, with player spending increasing 28% compared to 2019. The title made $105 million from April 26, 2020, to April 25, 2021.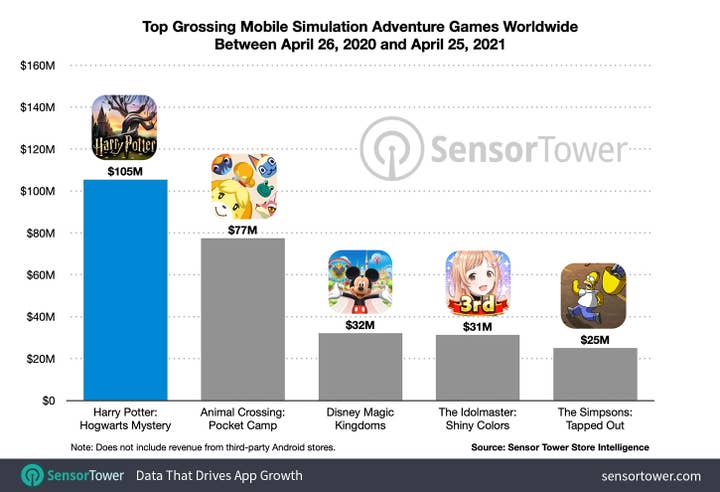 It charted at No.1 in the simulation adventure genre (see above), performing better than Animal Crossing: Pocket Camp, which made $77 million during the same period.
The US has been the biggest market for Hogwarts Mystery since launch, with $156 million generated in lifetime player spending -- 52% of the title's total since launch. It's followed by Germany with a 8.4% share of the total revenue, and the UK at 7.8%.
Looking at downloads, Hogwarts Mystery has been downloaded 82 million times since launch. The US represented 20% of all downloads, followed by Brazil with 7.6% of all installs.
Finally, Google Play accounted for most of the downloads, with 58% of the installs coming from the Android store, versus 42.3% for Apple's App Store.