Gree and Mind Candy partner in Moshi Monsters mobile deal
Two new games coming to tablets and smartphones worldwide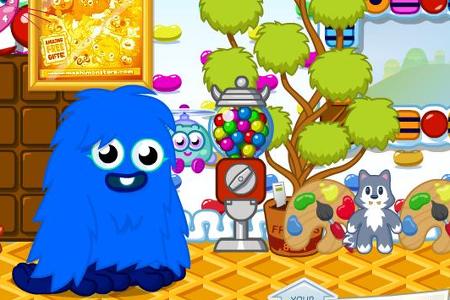 Gree and Mind Candy have entered a deal which will bring two new Moshi Monsters games to the Gree platform, running on 230 million smartphones and tablets around the world.
Gree will also be hoping that many of the 60 million registered Moshi Monsters fans will be signing up to the service in order to play the new titles. The new games will launch in Q4, 2012 and should be localised in a wealth of languages, reflecting Gree's current campaign on Western expansion.
"Our fans love tablets and smartphones so we're really excited to take our much loved characters and stories to these new platforms," said Mind Candy CEO Michael Acton Smith. "GREE has achieved phenomenal success and we're looking forward to working with them on these two games."
Recently, Gree's stock tumbled after the Japanese government outlawed a gaming mechanic known as Complete Gacha, dropping 23 per cent and losing charismatic founder Yoshikazu Tanaka $700 million over night, as well as hitting main rival DeNA hard.
Nonetheless, Gree has recovered strongly, quickly ridding its games of the randomised complete gacha mechanic before the ban was made law. Just a week before, Gree had looked to strengthen it position in the West with a $210 million purchase of Funzio. The company has also signed deals with Ubisoft and Gameloft.
"We're really excited to work with Mind Candy to bring Moshi Monsters to our global mobile community and to the GREE Platform," said Tanaka.
"Moshi Monsters is a leader in the online industry and has built a great and loyal following. GREE is delighted to be a part of the franchise's move to mobile and believes the relationship is a great opportunity to further illustrate GREE's on-going commitment to bringing quality content for all gamers to the new platform."