Google Stadia will support the Xbox Adaptive Controller
Microsoft's accessible device included among third-party controllers Google's platform will support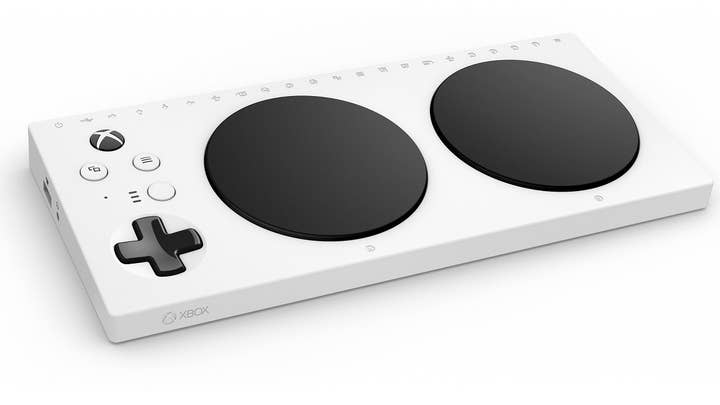 Google Stadia will launch with its own custom input hardware, but Microsoft has confirmed that it will also support the Xbox Adaptive Controller.
When Google vice president Phil Harrison unveiled Stadia's gamepad at GDC this week, he focused on a handful of its unique features -- notably a direct link to Google Assistant, which will help players overcome challenging sections in games.
However, the Stadia gamepad will still present the same difficulties as all traditional controllers to certain gamers, such as those with restricted mobility.
Google has clearly recognised this issue, and Stadia will support the Xbox Adaptive Controller from day one. Microsoft unveiled the Adaptive Controller in May 2018, and has been widely commended for its effort to be more inclusive toward those who find games difficult to access.
Speaking on Twitter, the inclusive lead at Microsoft Devices, Bryce Johnson, commended Google for its decision to show support for the Adaptive Controller so early in Stadia's launch process.
"Please consider enabling the co-piloting of these devices," Johnson said to his Twitter followers. "It will really help gamers with limited mobility a lot."