Google blocks anti-fascist game for containing references to Nazis
"Stores and platforms have to deal with hateful content, if reviewers took a closer look at Attentat 1942 for just a moment, they would find out we are not that," says developer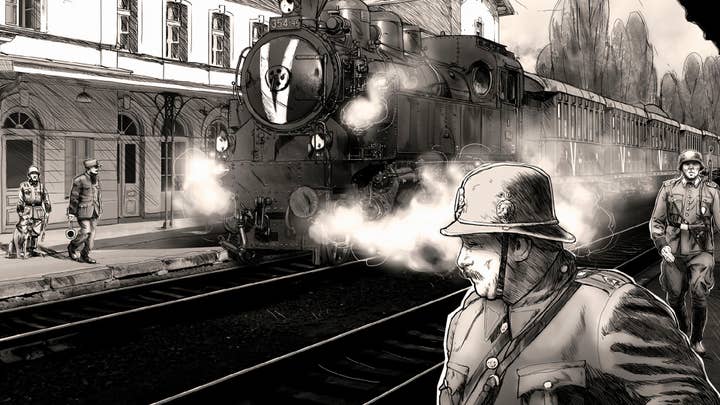 Google Play has blocked a game about the Nazi occupation of Czechoslovakia from releasing on its platform in Germany, France, Austria, and Russia.
Originally released on PC two years ago, Attentat 1942 from Charles Games was developed with historians at the Czech Academy of Sciences.
The game sells itself as a historically accurate story, told from the perspective of survivors of Nazi oppression.
However, in an email to Charles Games, Google said Attentat 1942 had been rejected because it includes references to Nazis.
The first rejection came on July 7 after the developer spent six months porting the game to mobile, with Google saying it contained content that was "prohibited" in these regions.
Until 2018, Germany enforced a blanket ban against Nazi iconography in games, and many titles such as Wolfenstein 2: The New Colossus were altered to meet certain standards.
Despite this regulatory change, and the game's previous PC release in Germany, Google has upheld its decision to restrict distribution of Attentat 1942 in Germany and other countries.
"While we agree that stores and platforms have to deal with hateful content, if reviewers took a closer look at Attentat 1942 for just a moment, they would find out we are not that. Attentat 1942 is firmly anti-fascist," said Charles Games in a post on Twitter.
"We're also frustrated because it hinders what mobile games are allowed to do. We firmly believe that video games are art and can be an important part of public conversations. When we ban everything with any controversial keywords no matter the content, everybody loses.
"We hope Google will retract their decision and approve Attentat 1942 in the end. We want to keep history alive and considering how vast the mobile audience is, it would be a huge shame to lose them."
GamesIndustry.biz approached Google for comment, and is awaiting a response.