God Of War Ascension can't topple Lara
Or beat God Of War III's sales on the UK software chart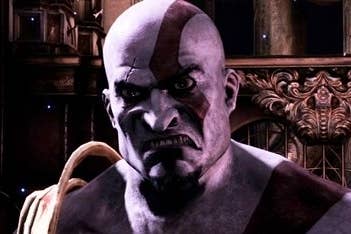 Kratos might be a demigod, but God Of War Ascension still couldn't knock Tomb Raider off the top of the UK charts this week or match up to the success of previous titles in the series.
The PlayStation exclusive only managed to enter the chart at 2, and failed to match even half the sales of God Of War III, released in 2010. It did manage the second biggest week 1 of the series, beating 2007's God of War II.
There were new entries at 3, for Blizzard's Starcraft II expansion Heart Of The Swarm and at 4 for Sniper: Ghost Warrior 2, beating its predecessors which have never climbed higher than 8. Despite a tricky launch and continued controversy over its offline capabilities, SimCity managed to hang on to a top five position.
UKIE Games Charts courtesy of GfK Chart-Track
| Last Week | This Week | Title |
| --- | --- | --- |
| 1 | 1 | Tomb Raider |
| New Entry | 2 | God Of War: Ascension |
| New Entry | 3 | Starcraft: Heart Of The Swarm |
| New Entry | 4 | Sniper: Ghost Warrior 2 |
| 2 | 5 | SimCity |
| 5 | 6 | FIFA 13 |
| 8 | 7 | Far Cry 3 |
| 6 | 8 | Crysis 3 |
| 7 | 9 | Call Of Duty: Black Ops 2 |
| 4 | 10 | The Sims: University Life |
| 11 | 11 | Assassin's Creed III |
| 14 | 12 | Hitman Absolution |
| 13 | 13 | Skylanders Giants |
| 12 | 14 | Need For Speed Most Wanted |
| 19 | 15 | Dead Space 3 |
| 10 | 16 | The Elder Scrolls V: Skyrim |
| 16 | 17 | LEGO Batman 2: DC Superheroes |
| 18 | 18 | GTA IV |
| 9 | 19 | Metal Gear Rising: Revengeance |
| 3 | 20 | Naruto Shippuden: Ultimate Ninja Storm 3 |