GDC: Skyrim wins yet another Game of the Year award
The 2012 Game Developers Choice Awards honored Bethesda's blockbuster RPG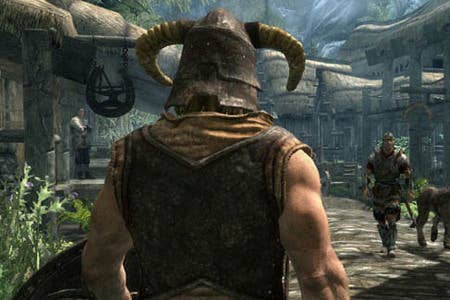 Skyrim, having just won a Game of the Year at the Interactive Achievement Awards during DICE, has collected another trophy, winning Game of the Year at the 2012 Game Developers Choice Awards, which took place on Wednesday night.
While Bethesda's massive RPG grabbed top honors, Valve's Portal 2 fared quite well, earning three different awards at the awards show.
On the people side, attorneys Ken Doroshow and Paul M. Smith were handed the Ambassador Award for successfully defending the US video game industry in Supreme Court against the California violent games law, which was ruled to be a violation of free speech.
Industry veteran and Junction Point founder Warren Spector was also given a huge honor, as his career was celebrated with the Lifetime Achievement Award.
The winners list:
Game of the Year The Elder Scrolls V: Skyrim - Bethesda
Best Game Design Portal 2 - Valve
Best Audio Portal 2 - Valve
Best Narrative Portal 2 - Valve
Best Debut Bastion / Supergiant Games
Best Visual Arts Uncharted 3- Naughty Dog
Best Technology Battlefield 3 - EA DICE
Best Downloadable Game Bastion - Supergiant Games
Best Mobile Handheld Game Superbrothers: Sword & Sworcery EP - Superbrothers and Capybara Games
Innovation Award Johann Sebastian Joust - Die Gute Fabrik
2012 Pioneer Award Dave Theurer (developer behind Missile Command, Tempest and I, Robot)