GDC 2019 Preview: 18 must-see sessions
We round up the biggest keynotes, reveals and panels ahead of next week's conference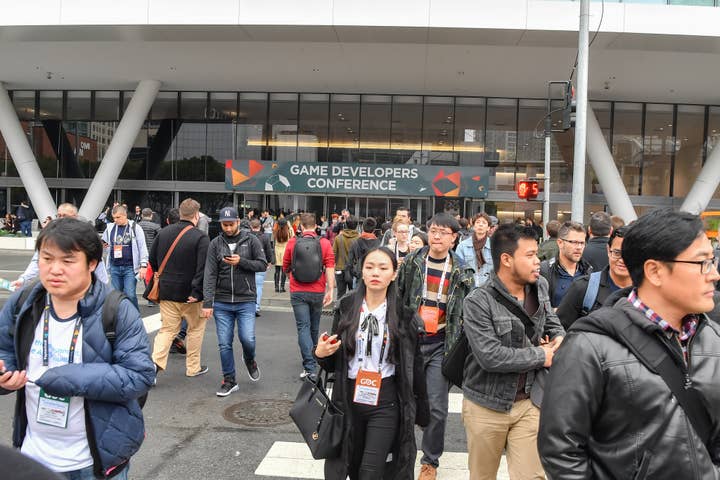 The global games industry will be heading to San Francisco over the next few days for this year's Game Developers Conference.
As always, it'll be a packed week of private meetings, networking events, off-site keynote reveals, product launches and announcements, and more -- but amid all that is the conference itself.
While we're sure your schedules are fully locked down (ours are -- honest), it's always worth checking you haven't missed anything particularly significant. To that end, we've rounded up some of the most interesting and promising sessions from this year's GDC.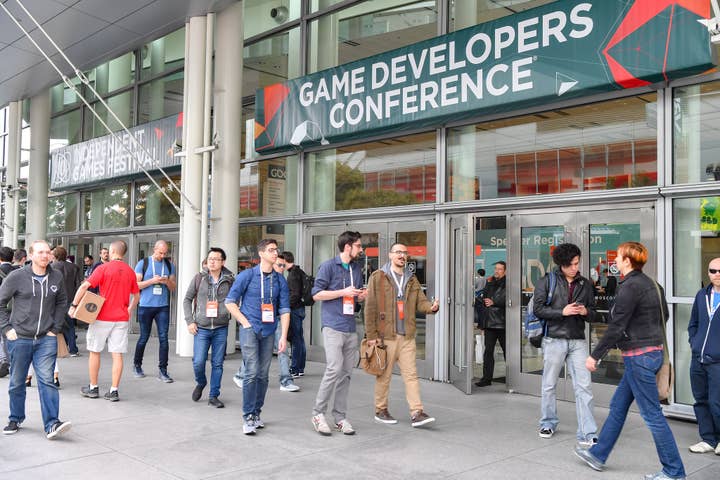 Monday, March 18
Esports Day: Diversity and Inclusion in Esports: Where It Is, Where It's Going, and How It's Being Done
10am to 11am, Room 3002, West Hall
A joint session combining two 30-minute talks about how to build more diverse and inclusive communities around your esports effects. The talks will cover everything from the current imbalances in esports to potential codes of conduct.
How to represent mental illness in games
11.20am to 12.20pm, Room 3016, West Hall
CheckPoint Organisation's Dr Jennifer Hazel discusses why mental illness has become a prominent topic in video games and how developers can ensure they are depicting its effects both realistically and respectfully.
Unity Keynote
5pm, 846 Mission Street (Century Theatres entrance)
Once again, Unity will use GDC as a platform to make its biggest announcements and reveal the latest innovations for its widely used engine -- some of which will be shown off at the firm's expo booth later in the week.
Turing Tantrums: AI Devs Rant!
5.30pm to 6.30pm, Room 2002, West Hall
Developers from Zyna, Havok, Magic Leap, Spirit AI and more gather to vent about the challenges AI presents in what has become a favourite session for programmers. Perfect way to end the first day of a busy week.
Tuesday, March 19
Google Keynote
10am to 11.30am, Room 155, South Hall
Google has been teasing big things from its presentation, with rumours mounting that the internet giant will announce its entry into the console space or at least detail its plans for Project Stream.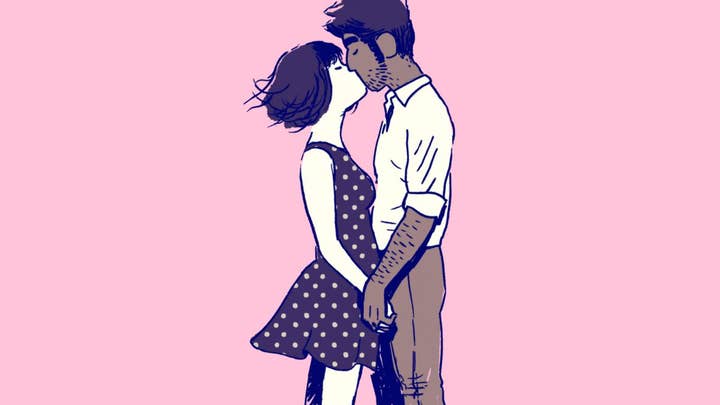 Letting Go: A 'Florence' Postmortem
2.10pm to 2.40pm, Room 2005, West Hall
Mountains co-founder Ken Wong reflects on the studio's debut release, the acclaimed Florence. Wong will discuss how his team designed a short but sweet love story, expressed in a way only their gameplay vignettes could accomplish.
Indie Soapbox
5.30pm to 6.30pm, Room 2005, West Hall
Ten indies take to the stage -- Swery, Q-Games' Dylan Cuthbert, Indie Megabooth's Kelly Wallick and more -- to wrap up the day-long indie summit with a series of educational and inspiring microtalks
Wednesday, March 20
Classic Game Design Postmortem: Swinging with Spider-Man
9am to 10am, Room 2001, West Hall
No, this isn't about the Insomniac game (although there are no less than 16 other sessions that are). Instead, this sees former Treyarch technical director Jamie Fristrom revisit the swinging mechanics from 2004's Spider-Man 2 -- the game that inspired all of Spidey's future games outings.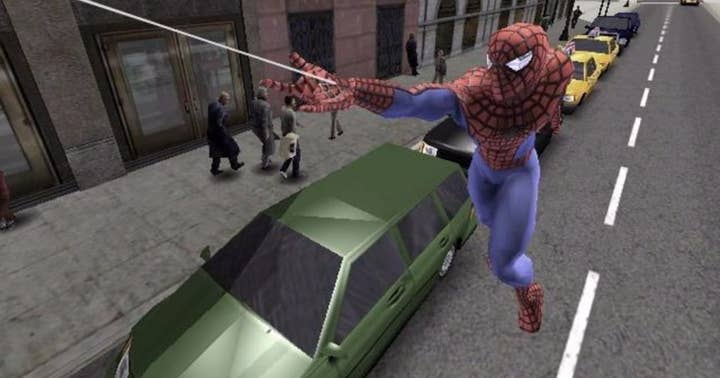 Epic Games: The State of Unreal
9.30am to 10.30am, YBCA Theater
Epic Games's annual GDC opening session will once again show off the biggest advancements for its Unreal Engine, as well as give an insight into how the company's business is expanding into new fields.
Xbox Live: Growing & Engaging Your Community Across Platforms
12.30pm to 1.30pm, Room 2009, West Hall
Following the announcement that iOS and Android developers will be able to introduce Xbox Live features into their mobile games, Microsoft detailed exactly how to do so by giving attendees a first look at the SDK.
Thursday, March 21
Project xCloud: The Future of Streaming Xbox Games on Mobile Devices and Beyond
10am to 11am, Room 2009, West Hall
Microsoft offers more details on its ambitious streaming project that will enable players to enjoy Xbox One games on any device -- even a smartphone. The company's representatives talk developers through how they can prepare their games for this new service.
Epic Games Store: An Update and Q&A
11.30am to 12.30am, Room 3022, West Hall
Three months after launching its disruptive PC games marketplace, Epic offers an insight on what it has in store for the platform going forwards. Representatives -- including former SteamSpy Sergey Galyonkin -- will be on hand to answer questions.
Steam Business Update
12.45pm to 1.45pm, Room 2011, West Hall
Valve discusses its own goals and priorities when it comes to maintaining the largest digital games marketplace in the industry, as well as offering attendees a preview of what changes are coming to Steam in future.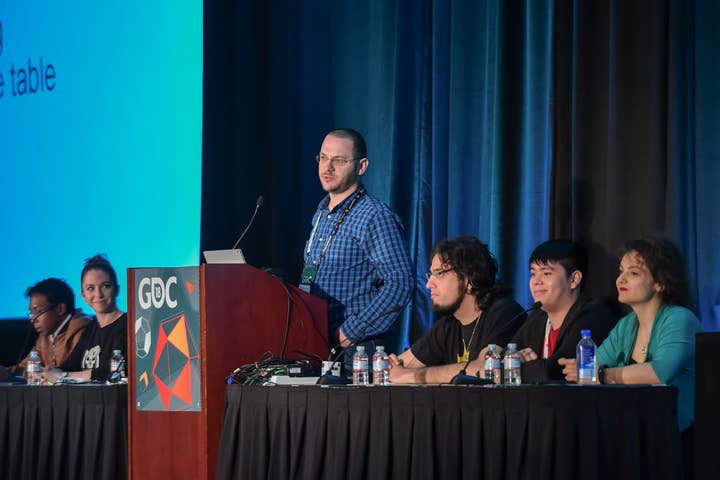 #1ReasonToBe
4pm to 5pm, Room 303, South Hall
Always an inspiring session, #1ReasonToBe is unmissable. Once again, indie icon Rami Ismail has gathered speakers from emergent territories around the world to give a glimpse into their unique and personal experiences of game development.
Unionizing the Game Industry: Next Steps and How Do We Get There? Day 1
4pm to 5pm, Room 216, South Hall
Game Workers Unite's Emma Kinema leads a discussion on one of the most hotly-debated topics in the industry. The session will cover what it would mean to unionise in games, what it will and won't fix, and what our goals for doing so might be. A second session will be held in the same room on Friday at 11.30am.
Friday, March 22
A survival guide for game developers
9am to 9.30am, Room 3016, West Hall
Certain Affinity's Richard Vogel reflects on 20 years of working in the industry and the most important soft skills all developers need. He offers advice on what to look for when considering which studio you want to work at, and how to position yourself for long-term success.
Reinventing God of War
10am to 11am, Room 303, South Hall
Cory Barlog shares the trials and triumphs he and the Sony Santa Monica Studio team went through redefining Kratos in last year's acclaimed God of War. If it's anything like his session at Devcom last year, it's an incredible insight into the making of an incredible game.
Serious Games Roundtable
1.30pm to 2.30pm, Room 203, South Hall
Hosted by IGDA, this session discusses the potential for titles that use the interactivity of video games to raise awareness of real-world issues. Developers and researchers offer advice on what does and doesn't work, and discuss the funding options for such projects.
GamesIndustry.biz will be in attendance all week, so be sure to bookmark our dedicated GDC 2019 feed for all the latest announcements and the biggest takeaways from the sessions we attend. See you in San Francisco.