GameStop holiday quarter pushes full-year losses to $381 million
Retailer sees full-year revenues grow 18% to top $6 billion, expects to open NFT marketplace by end of July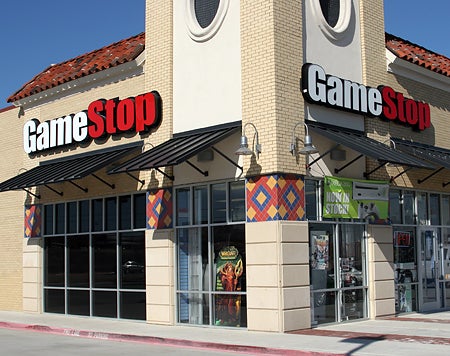 GameStop reported its fourth quarter and full-year results today, showing the specialty retailer grew revenues but posted deeper losses for both the holiday period and fiscal 2021 as a whole.
For the quarter ended January 29, GameStop reported net sales up 6% to $2.25 billion, with a net loss of $148 million. In the previous year's fourth quarter, it posted a net profit of $81 million.
For the full year, GameStop's net sales rose 18% to $6.01 billion, but it also posted a net loss of $381 million for the campaign, 77% deeper than the $215 million loss it posted for 2020.
Despite the losses, GameStop entered fiscal 2022 in better financial shape as far as cash on hand. After raising $1.67 billion from selling common stock after a January short squeeze pushed its share price well above its previous record levels, the company had $1.3 billion in cash and cash equivalents at the end of January, more than double its reserves heading into the previous year.
The company also said it intends to launch its NFT marketplace by the July end of its second fiscal quarter.
It did not offer guidance for the current quarter or full year.