GamesIndustry.biz 100: How to find your place in the business
Experts and figureheads from across development, publishing, PR, journalism, eSports and more offer careers advice
When preparing the profiles on our inaugural GamesIndustry.biz 100 (this time, honouring the UK's most influential people) we grilled them about their histories, their proudest accomplishments, and their advice for people looking to secure a role in the video games business.
For the latter, we received a plethora of excellent tips - far more than we could list below. So read on for some of the best pearls of wisdom from those who continue to define the games market in the UK.
GENERAL ADVICE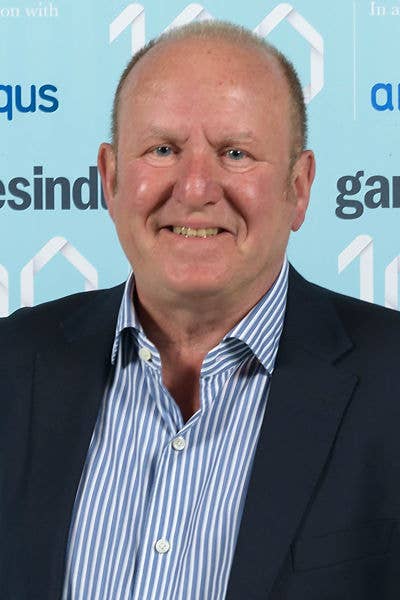 Ian Livingstone
Go for it. Do not be afraid of failure. Take your learnings and do it again.
Peter Molyneux, 22Cans
Have a plan and stick to it. Don't expect everything to happen overnight. Be super persistent.
Warwick Light, PlayStation
Ask yourself: what are my special areas of uniqueness? What talents or abilities do I have that others don't? What things have I done to date that have contributed to my successes? or praise from others? Then identify which roles might make best use of those natural talents and abilities. Then ask anyone in one of those roles how they think you should get started.
Fiona Sperry, Three Fields
Research the companies you are applying to and ensure you have played and have an opinion on the games they have made. It amazes us how many people come for interview and haven't taken the time to play any of our games and therefore to be able to talk about the work in a practical sense.
Colin MacDonald, Channel 4
My entire career, all my accomplishments, and my advice to anyone else are best summed up by two ancient quotes: "Choose a job you love and you'll never work a day in your life", and "The harder you work, the luckier you get".
John Clark, Sega
Understand how your talent, whatever it is, can add value. Demonstrate a sold work ethic. Most importantly, have a visible appreciation for the content, whether you're a hardcore gamer or not - the creative output from games studios is amazing, so be sure to recognise this.
Spencer Crossley, Warner Bros
Do it. Don't give up. It's a wonderful, eclectic, ever-evolving industry full of some of the brightest, commercial minds and some of the most astonishing creative talent ever seen. Work hard, be focused, be caring, be patient, be compassionate and be humble.
Mike Bithell, Mike Bithell Games
Accept that you'll spend your entire career learning and getting better, and nobody is perfect. That's what makes it interesting.
Debbie Bestwick, Team17
Be focused, know what you want, and don't be afraid to start at the bottom and work your way up. Also don't be afraid to ask for help and keep an open mind to options. You never know where something will lead.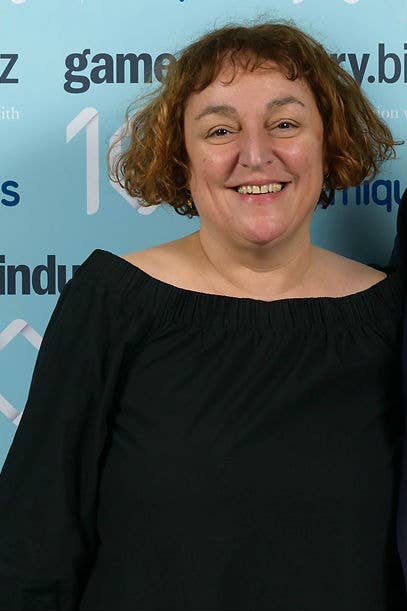 Marie-Claire Isaaman, Women In Games Jobs
Be passionate, be communicative, be adaptable but always be yourself. Learn to take criticism and learn from failure - that's essential in any creative field - but that criticism should always be additive, given to help you be the best you can. Don't let anyone put you down because of your gender, or anything else, then dress it up as critique.
Rob Cooper, Ubisoft
To quote Bob Hoskins...'Whatever you do, always give it a good go. Don't be afraid of failure and disappointment'.
Cat Channon, Warner Bros
Ask and you never know what you might get. Be nice. And be honest. Sometimes both are harder than they should be but stick with those rules and you'll never go far wrong. You'll also sleep much better at night.
Stuart Dinsey, Curve
Do your research, understand the different roles that the industry offers and consider what suits you best. Then swallow hard and be ready to make your own luck by working constantly at finding an opening and take that opportunity fully when it comes. Don't expect anything to be easy just because it looks exciting.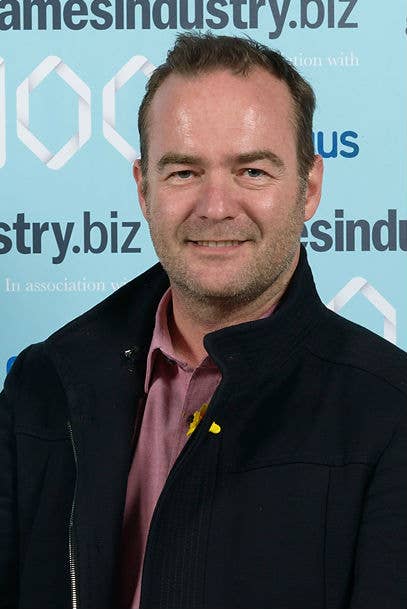 Murray Pannel, 2K Games
Remember who your consumers are. They are more than likely not 'you'.
Mark Turpin, Yogscast
Play as many games as you can, don't forget that is what we are about. Regardless of your destination, games and the enjoyment they can bring is at the core of everything, and understanding what makes games different and fun is something required across the industry.
Sam Mathews, Fnatic
Starting a business in the gaming industry is particularly tough, as often it's not just about the product - there's truly an element of being in the right place at the right time. That said, if it's something that you're truly passionate about and have the fighting spirit, then f*** the risks and jump in. I did.
Jessica Curry, The Chinese Room
Learn how to protect yourself. It can be a brutal place and, especially if you're a minority of any kind, you really need to devise strategies and support networks to see you through the tough times.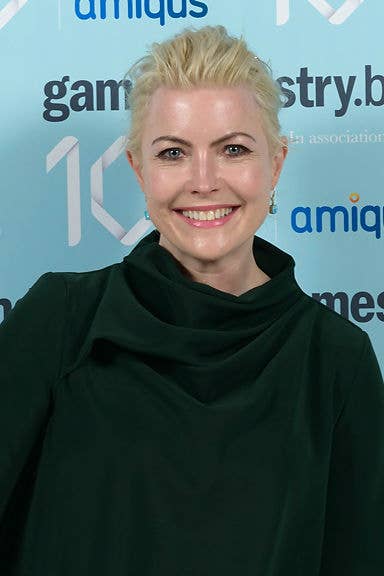 Jo Twist, UKIE
Play everything, try to meet as many people as you can and learn what you can from them. Just make games, even if they are small - experiment. Be open to the world around you and the people you encounter. The things that influence you and the experiences you have also influence what you make, so play with that.
Michael Pattison, PlayStation Get some experience through internships or similar work placements, be that within a developer or publisher. Think ahead as to where the business is going and start building up your knowledge base and skill sets in those areas.
Shahneila Saeed, Digital Schoolhouse
It's up to you to find your passion, the one thing that you truly enjoy doing. Then pursue it, hone your skills. If you like making games, then make more games. If you are interested in drawing characters, then do more drawing. Build your skills, develop your portfolio, talk about your work. Share it online and at events. If you're passionate about what you do, then you'll find your space.
Cliff Harris, Positech
Get as technically educated as you possibly can, and go work for someone else. Don't assume you know how to code, design, run a business and do PR all by magic. You need to go work with really clever people who will teach you stuff. You aren't going to go from outside the industry to driving a Ferrari in two years. Think more like twenty. But get a Tesla, not a Ferrari.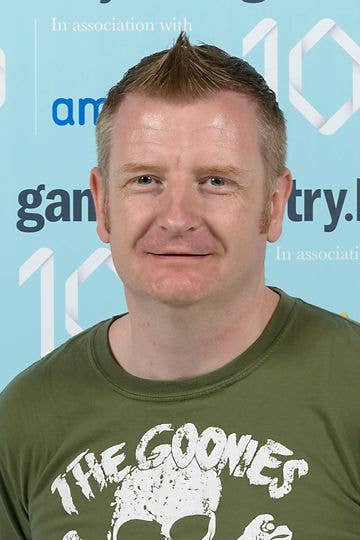 Craig Duncan, Rare
Don't ever stand still, we work in such a fast paced industry and you need always be learning and improving yourself, have a growth mindset and be always open to learning from people around you.
Chris Mead, Twitch Don't just look at it as a career - if you've got a keen interest in gaming and you're an avid gamer then look to involve yourself in the community and take up passion projects where you can. Whether that be a particular game modification, on a publisher or community forum, within eSports or elsewhere, you'll stand-out from others if you can relate closely as a member and consumer.
DEVELOPMENT
Jonathan Smith, TT Games
Make games. Also, make games.
Noirin Carmody, Revolution Software
There is a perception that games are created by programmers only and if you do not code then there is no place for you in games. This could not be further from the truth. Making games requires teams with diverse skills including, project managers, artists, writers, producers, music composers, and sound engineers, special effects, translators, QA, the list goes on. There are so many opportunities for all no matter what their background or discipline.
David Braben, Frontier Developments
Understand what element of the industry it is that attracts you. Is it art, animation, programming, design, sound, music, money...? Sometimes people like the idea of working in the games industry because they like playing games, and they may end up being disappointed.
Hilmar Petursson, CCP
Get started ASAP. Making a game today is easier than ever, and there are lots of options like the Unreal Engine and Unity that let you get up and running quickly. Start playing with them and experimenting. You'll learn the inner workings of making games, have something to show, and likely start meeting people who share your passion, which will help you if you want to join or create a team.
Ricardo Zacconi, King
Focus on innovation and always strive to create something different.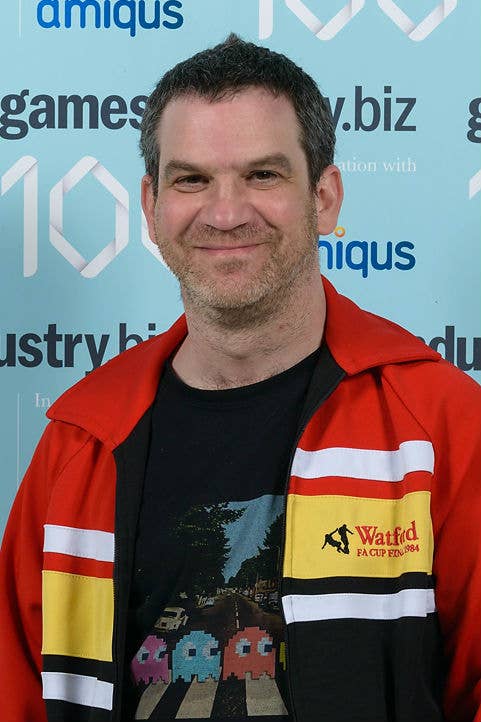 Miles Jacobson, Sports Interactive
Make games in your spare time the same way as you'd practise playing guitar if you wanted to be a guitarist. If no one will give you a job in the industry, get a "normal" job and still make games in your spare time. We're in a period of time where you are just as likely to have success with a game you make in your bedroom as you are in a team of 300 people. And don't forget. It's not a job. It's a vocation.
Sam Barlow, developer of Her Story
Study the craft. Get a job that gives you in-the-trenches experience. But then cultivate your own voice. Make the things that only you could make, that only you want to make. The lack of diversity in games means there's a reasonably low bar for new ideas so surprise people. If you think there isn't a place for you in games, then take it as a given that we need you.
Siobhan Reddy, Media Molecule
Practise, make work that comes from the heart and do it with intent. Try not to smoke your own dope and SHIP IT!
Chris Davis, Mouldy Toof Studios
Come up with an interesting concept or prototype. The indie scene is completely saturated right now so you'll need some unique ideas to make people sit up and take notice. Also show people your work, and take notice of feedback.
Meg Jayanth, writer
Make a game. Put it out there. There are lots of steps and obstacles after that, but that's the very first one - and you don't need permission from anyone else to make it happen.
Dan Pinchbeck, The Chinese Room
If you want to spend your life making games, then you need to pace yourself and not kill yourself on the first title you work on. And look after yourself. The industry is a lot better than it used to be, but there's still bad practice out there that preys on young talent and doesn't nurture them properly.
Agostino Simonetta, ID@Xbox
Be focused, proactive and brave. You need to realise that videogame development is not just something you study at University but a passion that requires dedication and commitment. The people who realise this will be successful in the industry.
Christian West, PlaySport
Make small games and make lots of them. Learn what it takes to finish a game and release them online. You'll get used to what it takes to finish a task and how gamers react to the quality of the work you do. You'll get better at estimating the work involved and you'll probably find that one area you enjoy more and you can start to specialise in it. Your entire career will be about finishing your work and to a high quality, so get on it now.
Sean Brennan, Bethesda
If you want to actually make games, then study hard at maths and physics especially; there are no short cuts. Get the best academic qualifications that you can and try to get as much work experience in the industry as you can.
Chris van der Kuyl, 4J Studios
Don't get into this industry thinking you'll have an instant success. If you are truly passionate about making games and prepared to work hard you'll find a fantastic career and ultimately long term success.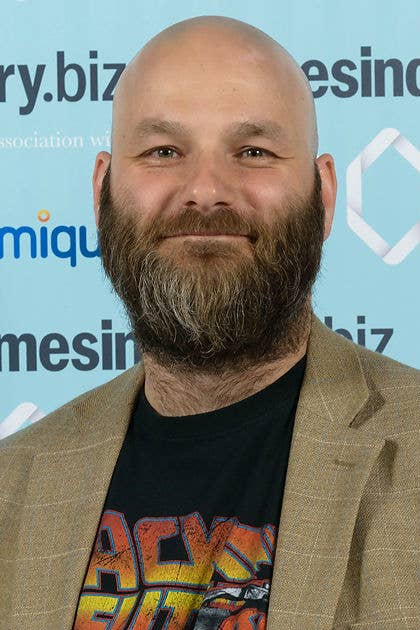 Imre Jele, Bossa Studios
Make games! It's the frustratingly simple truth. Just make game after game after game. Start small and create a variety of genres, and as you grow your skills you will naturally find your true calling; the game you were meant to make - that can't be rushed or forced.
Dan Gray, UsTwo Games
Aim towards a job at a studio with you focussing on a specific talent such as programming, art, QA or production and work on your own game ideas in your spare time as a hobby using prototypes. Absorb all the knowledge you can from those around you, so that when you do go it alone and eat nothing but pot noodles for a year you're better prepared.
Gavin Raeburn, Playground Games
Starting in a QA role is a fantastic way to learn the fundamentals of game development and can be a great springboard into any discipline. Some of the best leads we have at Playground started their careers in QA.
WRITING AND JOURNALISM
Rhianna Pratchett, Writer
Play lots of games, hone your skills as a writer, and network. Those are the core components.
Keza MacDonald, Kotaku UK
Good luck. No, seriously - learn journalism skills. Learn interviewing, information gathering, putting together an argument. We get ten pitches for opinion-based or personal stories for every one explanatory or investigative pitch. It's supply and demand: make yourself useful, be competent, and the work will come.
Keith Stuart, The Guardian
There are more opportunities than ever to get your games writing 'out there', but there are less opportunities than ever to be paid for it. You have to be disciplined and multifaceted: a great, individual and daring writer, but you also able to present and edit video, talk at events and understand other areas of culture and technology. Education in journalism is becoming important again: not many people are learning editing, sub-editing, interviewing and research skills anymore.
THE IMPORTANCE OF NETWORKING
Craig Fletcher, GAME/Multiplay
Get involved. Volunteer at events and in gaming communities. Be prepared to put in a lot of effort to make connections, learn about the industry and most importantly learn about yourself and what aspects you most enjoy. It's not a 9-to-5 industry though so be prepared for that.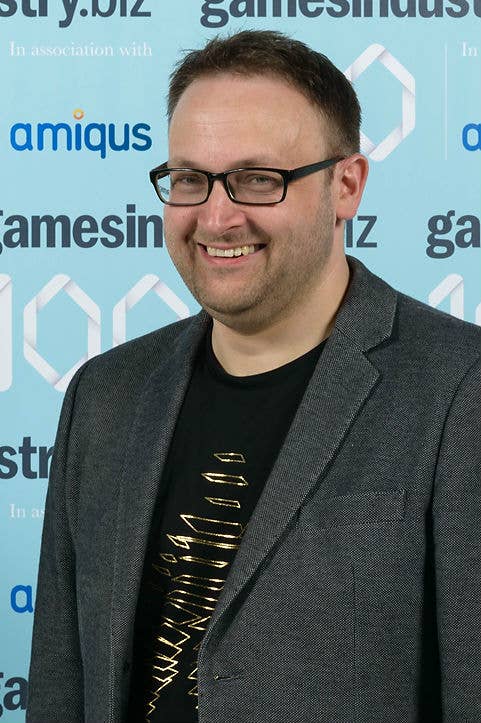 Michael French, Games London
Listen. I mean, listen to people. But also listen to this: You'll get lots of conflicting advice and thoughts, because the great thing in games is that everyone's very welcoming and willing to share. So you'll hear a lot of voices, and because the industry evolves quick they won't always be accurate, but try and absorb the best bits.
Cumron Ashtiani, Atomhawk
Have a good attitude and be professional. Talent only gets you some of the way and people actually want to work with people they like.
Harvey Eagle, Xbox
Be curious, ask lots of questions. The opportunities to participate through social media, either as a creator or follower or both, are there for the taking. Be passionate. Be prepared to work hard. Be open to learn all of the time. Then you will probably come across as someone worth taking a chance on.
GETTING INTO ESPORTS
Michael O'Dell, Team Dignitas
I still believe that persistence and grabbing any experience you can to get involved in a new industry is vital. The good thing is that there are so many job possibilities in eSports now, which means there are roles for many people who want to be involved but may not be good enough to be a pro gamer. Being a pro gamer is as hard as becoming a top player in traditional sports -natural talent is vital and with that practise, practise, practise.
Spike Laurie, ESL
While there's a wealth of opportunities for competitive gamers, there are also a huge number of new jobs being created by the eSports market for people wanting to get into the industry. Hard work, perseverance and ingenuity go a long, long way - no matter which side of the fence you're interested in. That's what's exciting about the space.
For more advice on how to secure your ideal role in the games industry, listen to the latest episode of our podcast.