Games have finally moved beyond a "period of infantilization" says author David Kushner
The author behind Masters of Doom and just last month Jacked: The Outlaw Story of Grand Theft Auto speaks up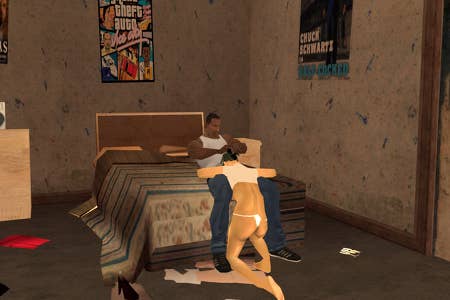 David Kushner, one of the top authors in the business chronicling the games industry and its evolving culture, spoke to GamesBeat recently about the newly released book, Jacked: The Outlaw Story of Grand Theft Auto, as part of a fascinating interview about Rockstar, the Housers, GTA, the evolution of the games medium and the larger impact of the "Hot Coffee" scandal.
One point in particular that Kushner made is that video games have grown tremendously, not just in their technical prowess but in their cultural and societal acceptance.
"I think that the games industry is better because now I think we are past that period of infantilization," he says. "I think that now. Now everybody likes to think they're a gamer, right? We're all playing Draw Something or Temple Run. I think the medium has grown up and through that glass ceiling to whatever is the next phase."
A turning point towards this acceptance may very well have been the Hot Coffee debacle. "I do really believe that some of that pain was necessary for the growth of the medium. You know what I mean? I think that we saw, with GTA IV, barely anyone talked about the sex and violence. And I think with GTA V it's going to be even less of a story," Kushner noted.
Ultmately, Kushner sees the Housers as "freedom fighters" pushing the games medium forward. "I think that, like I said, every medium needs its freedom fighters. You know? Because without the freedom fighters, the medium doesn't grow," he says. "And you can go back. That's how I look at this, that's how I've always looked at video games. I've always looked at video games as being the new rock and roll. That's what compelled me about it."
He continues, "I think if you look in literature…I don't know, what comes to mind right now? Authors like William S. Burroughs and publishers like Grove Press who were publishing Allen Ginsberg and all the Beats. They had people banning, wanting to ban, people saying they were degenerates, destroying the fabric of youth or whatever. But now, those are considered classic works. It's the same in music. In the book, I draw a lot of parallels to hip-hop, because for the Housers, they really liked Def Jam Records and wanted to bring that sense of urgency. They wanted to reflect the world that was outside, kind of refract the world that was outside their windows. To me, that's what I think of them. And when I think of this game, that's what I think."