GameHorizon bringing Investment and Marketing Summits to EGX
Expert advice from Initial Capital, London Venture Partners, Pollen.vc and SouthPaw Strategy among many others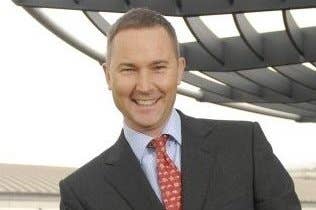 The GameHorizon Investment Summit will return at EGX in September, also adding a dedicated Marketing Summit to advise developers on finding an audience for their products.
After the great success of last year's Investment Summit - which hosted more than 60 meetings between developers and investors - GameHorizon will once again assemble some of the leading VCs, funds, platform-holders, publishers, trusts and angels to offer their expert advice.
Held at EGX in Earl's Court, the GameHorizon Investment Summit will take place on Thursday 25 September, kicking off with sessions from the likes of Initial Capital, London Venture Partners and Pollen.vc in the morning, and shifting focus towards one-on-one meetings in the afternoon.
IC Tomorrow, Standfast Interactive and Sony Computer Entertainment Europe XDev will also take part, and Creative England will offer more details on its UK games fund, which invested £25,000 in Mad Fellows Games following from the meeting they enjoyed at last year's Summit.
"We are always very impressed with the companies we meet at the GameHorizon Investment Summit," said Standfast Interactive CEO Morgan O'Rahilly. "We have funded a number of projects in the last two years as a direct result of our attendance at the event."
However, investment isn't the only issue facing developers today, and in recognition of that fact GameHorizon is adding a Marketing Summit on Friday 26 September. The day will feature six sessions exploring the problems and opportunities in marketing games, led by a keynote from SouthPaw Strategy founder Leonie Manshanden, formerly the studio director at Irrational Games.
Both the Investment and Marketing Summits are organised by Jamie Sefton, managing director of Game Republic.
For more information and to purchase tickets, visit the GameHorizon website. All tickets include entrance to EGX and a networking event after the Investment Summit.
Early Bird ticket offers are available for both events until the end of July. More speakers and investors will be confirmed soon.