Game Republic names judges for sixth annual Student Showcase
Sumo Digital, Revolution Software, Just Add Water and Four Door Lemon to judge north England talent showcase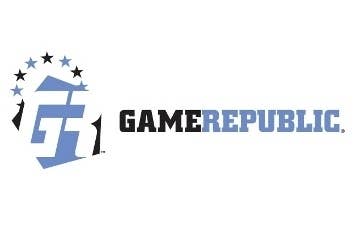 Sumo Digital, Revolution Software and Just Add Water will serve as judges at Game Republic's sixth annual Student Showcase.
Game Republic is a developer network comprising companies from Yorkshire and the north of England. This year's Student Showcase will be the biggest so far, bringing together graduate and post-graduate work from six universities and colleges from the region: the University of Bradford, Leeds Metropolitan University, the University of Huddersfield, Sheffield Hallam University, the University of York and Leeds College of Art.
Entries will be judged by representatives from Sumo Digital, Revolution Software, Just Add Water and Four Door Lemon, all of which are event sponsors. There will be three prizes in each of four categories - Game Design, Game Art, Game Technology and Best Team - though previous showcases have led to full-time work and placements from dozens of entrants.
"It's a great way for students to meet prospective companies and for studios to see what talent Yorkshire and the north has to offer," said Just Add Water CEO Stewart Gilray in a statement, "We've even hired two of the finalists straight out of university for our Oddworld projects."
"In recent years we've been able to take on graduates we discovered at the events as full-time employees, so it has proven to be a very important event for us," added Four Door Lemon's managing director, Simon Barratt.
Game Republic is celebrating its 10th birthday this year. In addition to the companies taking part in the Student Showcase, the network lists Rockstar Leeds, Double Eleven and Autodesk among its members.