Game Changers 2021: Part Ten
Our final wave includes advocates for better diversity in games, supportive developer communities in Germany, India and Japan and a dyslexic dev's game that teaches children to read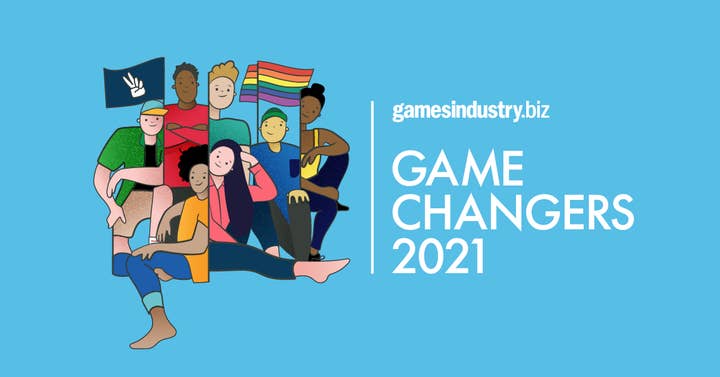 The GamesIndustry.biz Game Changers is an initiative that profiles individuals and organisations making progress in vital areas like diversity, accessibility, charity, mental health, progressive politics, lifting emerging markets, uniting communities, and more -- people whose stories can show us how this industry can be that better and more inclusive place.
Below is the final wave of 2021's Game Changers, with a full wrap-up coming tomorrow. Find previous articles and more about this project here.
Amira Virgil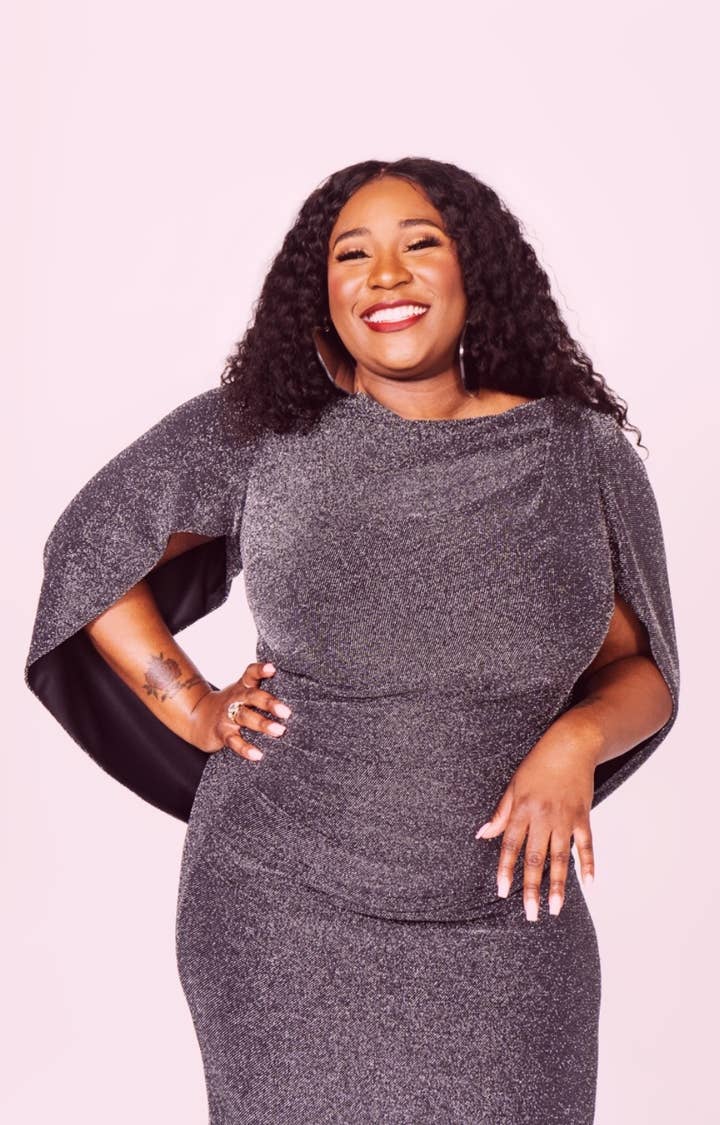 Amira 'Xmiramira' Virgil says that she began streaming on Twitch in 2015 casually.
"It looked fun and I was convinced that I could do it too, so I said 'why not?,' and jumped in," she says.
Over time she's gone on to create mods for EA's The Sims 4 to better represent Black and other people of color within the game. That work led her to create The Black Simmer, an online community that advocates for diversity in The Sims.
Virgil's years of expertise have resulted in her becoming an advisor to EA as the company works on becoming more inclusive with its character creation.
She has gone on to create content for people of color while also cultivating a community that is diverse and inclusive. Virgil has become an active voice for better representation and inclusion within the games industry.
Aside from being a content creator and community manager, she also founded another organization: The Noir Network. The community was created for Black femmes who specialize in content creation as it focuses on education and brand development.
"Check your biases. Open your mind. Don't only reach out to us for diversity points"

Amira Virgil
Virgil credits the community she's built for helping her achieve the goals she has and plans for in the future.
"With Noir, my community managers help and work with me to achieve certain goals and benchmarks," she explains.
"But on an individual front as a creator with the exception of management, I do it alone. The support of the community and folks who genuinely want to see me and my peers win also helps to keep me going."
With regards to how the industry can support her, she says it's also about holding up her peers as well.
"The best way for the industry to support me? Pay me for my work. Pay my peers for their work. Properly. For their impact and their influence," she says. "Check your biases. Open your mind. Don't only reach out to us for diversity points."
FemDevMeetups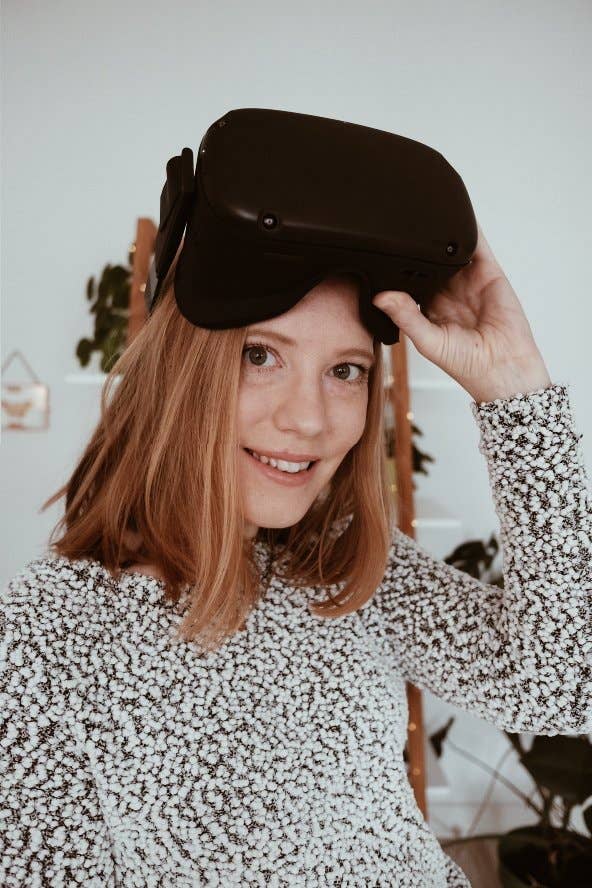 2021 marked the fifth anniversary of FemDevMeetups, a group that organises networking events for women, marginalised groups and allies that either work in the German games industry or hope to do so one day.
The initiative was started by Ubisoft Düsseldorf associate producer Linda Rendel, with the first meetup hosted in that city in early 2017. It's a project Rendel runs in her spare time, and one that has expanded dramatically over the past five years.
There are now FemDevMeetups held in Cologne and Frankfurt, and Rendel's group has even teamed up with similar events, such as the DEVersity Brunch in Munich, and Berlin's Femisphere team.
"Our events are focused on the German game industry and aim to foster knowledge sharing on all topics related to game development and increase visibility for marginalized groups," says Rendel.
"Since the pandemic, our events are taking place online in our discord community and this has given us the opportunity to invite more international guests as Kate Edwards, who gave the opening keynote for our 2021 game jam."
In addition to networking events, both online and (pre-COVID) in person, the FemDevMeetups team also run a range of other initiatives to help bring more women and marginalised groups into the industry. These include regular online portfolio reviews and workshops on topics such as careers advice and tips on putting together a winning resume. There's also an annual game jam to get attendees' creative juices flowing and form more friendships.
"Our aim is to foster knowledge sharing on all topics related to game development and increase visibility for marginalized groups"

Linda Rendel, FemDevMeetups
While FemDevMeetups began with Rendel, she is now one of a growing team that helps put these events together. Alongside her is Playground Games' Carmen Lights, freelance artist Casilda de Zulueta, Limbic Entertainment's Janrike Berger, Ubisoft Mainz's Joana Almeida, freelance artist Leonie Wolf, Ubisoft Düsseldorf's Sylvia Ulloque, and online journalism student India Fae Morris, among others.
"I'm very lucky to have found wonderful people who are as excited about organizing events and knowledge sharing as I am who help run the FemDevsMeetup," Rendel says. "Our organisation team has ten members now who run on-site and online events. The FemDevsMeetup community itself also has risen to the occasion, organising book clubs and art hangouts themselves."
Given that FemDevMeetups is a voluntary initiative, Rendel and her team are also looking for more support so they can continue doing their part to elevate women and marginalised groups, and make the industry a more welcoming place.
"We are a non-profit organization and want our events to be free and accessible," Rendel says. "Therefore, we are always happy about sponsors to help with the location rent, catering, or goodies we can distribute among our participants. One of the most valuable things to contribute, however, is your knowledge. We are always happy to be approached by people who want to offer talks, participant in panels or hold workshops on game development related topics."
Anne Ferrero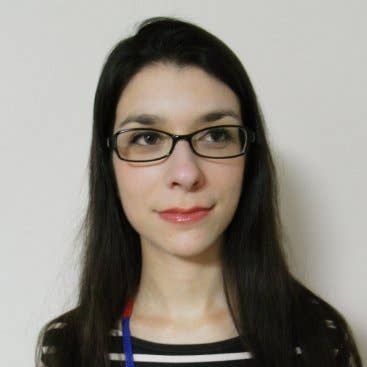 Anne Ferrero's official title is community manager for Asobu, an organisation that supports Japanese indies and highlights their work. But as the only full-time member of the project, it's easy to understand why she describes the role as "more like a Swiss Army knife position."
Ferrero is responsible for not only managing the community in the way her job title implies, but also making video content, organising events, maintaining relationships with publishers and platform holders, translating tweets, emails and video descriptions from Japanese to English, and more. It's her tireless work in this role that lands her in our 2021 Game Changers.
Prior to Asobu, Ferrero was best known as a documentary maker, but her work covering video games and development in Japan made her want to get more directly involved.
"I mostly worked on video-related Japanese culture/video game projects for more than ten years -- from French TV channel Nolife, the documentary 'Branching Paths' and the Japanese creators' interview video series 'toco toco', which transformed into the YouTube channel Archipel specialized in documentaries about creation in Japan," she says.
"The Japanese indie scene faces a lot of difficulties because of the language barrier - most Japanese people can't speak or understand English"

Anne Ferrero, Asobu
"For Branching Paths, I followed the Japanese indie game scene, creators, and events for almost three years between 2013 and 2016, so I was pretty aware of the issues the indie game creators were facing and the different actors in that scene, which was something very important to starting Asobu."
She co-founded Asobu in September 2019 alongside Enhance's Mark MacDonald and Makers Fund's Zen Chao.
"They both grew up and shared the same love for Japanese video games and wanted to create something to help the Japanese indie scene whose facing a lot of difficulties because of the language barrier -- most Japanese people can't speak or understand English. It's a scene being still young and looking for ways to make indie game development a sustainable or full-time career. Some game creators we're helping are also collaborating on making content or events."
As established in our interview with MacDonald last year, Japanese indies rarely receive the attention or support that their Western counterparts do -- hence Asobu. Ferrero and her team are making some headway here, but they are always open to more help.
"Since we're a non-profit structure, we've been able to exist thanks to our sponsors who are supporting our effort to help the indie game scene in Japan," she says. "We'll be very happy to talk with everyone who's interested to help us financially so we can keep helping devs, making content such as our big indie game showcase, monthly developers streams, organizing events and welcoming devs in our co-working space in Tokyo.
"We're also looking for people willing to do talks or mentor Japanese developers on how to release a game outside Japan, and other very appreciated tips and experiences."
Gamedev.in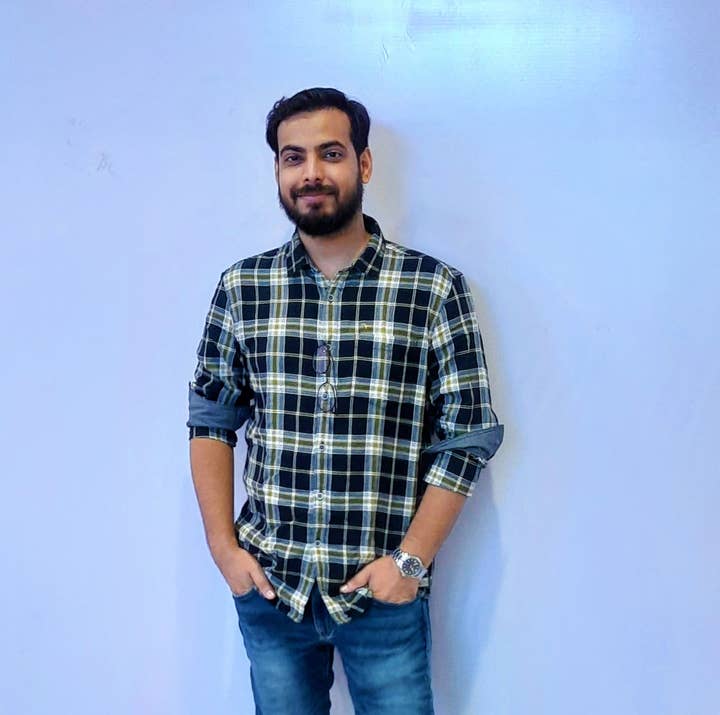 India is rapidly becoming a key market for the global games industry. Just this month, it was projected that the country's revenue will reach $1.5 billion in 2025.
Where there's a burgeoning games market, there's a variety of developers in need of more and more support. To that end, there is Gamedev.in, an online community for games makers in the region.
The bulk of the interaction between developers happens in the Gamedev.in Discord server, but there are a number of other initiatives, such as Campfire (a regular virtual networking event), and annual game jam BYOG (Build Your Own Game). There are even two growing directories of companies and games professionals based in India, found at people.gamedev.in and directory.gamedev.in.
Gamedev.in relies on volunteers such as Hashtash technical lead Vivek Jha, who currently drives the BYOG jam and started Campfire during the pandemic as a way to keep the community connected. These continue to grow, with Jha reporting that this year's BYOG -- which he claims is the oldest annual game jam in Asia -- was the largest to date, with over 500 participants creating around 150 games.
"The last two years have been exceedingly difficult and alienating. More accessible hubs will go a long way in bringing developers together"

Vivek Jha, Gamedev.in
"Working with the community was a natural part of my journey of becoming a game developer," Jha says on why he commits time to helping GameDev.in. "My beginnings as a game developer owe to the game developer community at large that helped me and guided me in my early days.
"Naturally, it became a two-way process for me, when I started sharing what I was learning with other peers -- paying it forward. This helped me work with my peers to further extend help and support to new and upcoming developers."
Jha is one of several volunteers behind Gamedev.in, including Aniruddha Hardikar, Arjun Nair, Chirag Chopra, Kinshuk Sunil, Rishikanth Somayaji, Tejas Shirodkar, and Yadu Rajiv.
Jha highlights Rajiv and Sunil as mentors, who have supported and guided much of his work over the years, and is keen to see more collaboration and connection between what he describes as the "small and very close knit community" of game developers in India.
"I strongly believe the best way forward for all of us is to make better games," he says. "This involves supporting each other with skills, knowledge-sharing and funding (and grants). We need more open spaces for developers to freely engage with and work out from. The last two years with the raging pandemic have been exceedingly difficult and alienating. More accessible hubs will go a long way in bringing developers together."
Hannes Hauwaert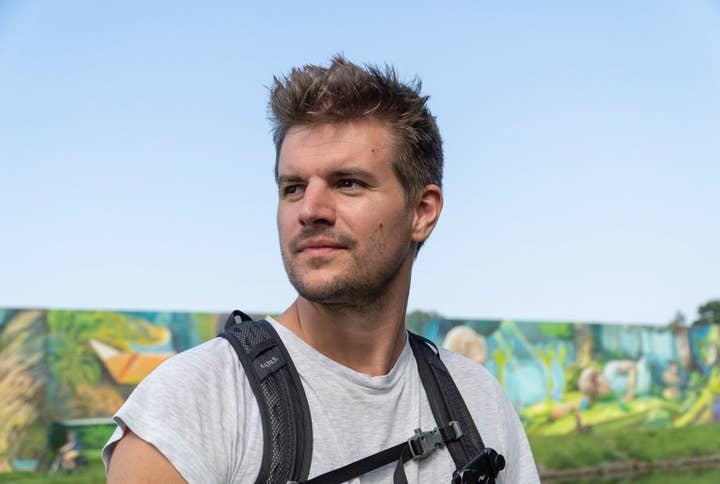 At six years old, Belgian developer Hannes Hauwaert was told he had a severe form of dyslexia. While this explained why he was struggling with learning how to read, it did not improve his approach; if anything, it deterred him from learning anything based around language. As such, improving his reading ability took him years longer than his classmates.
As an adult, he discovered through research that a similar lack of motivation can be a hindrance to other children's education. He began thinking about ways to encourage young people with dyslexia and other learning difficulties to push past the challenges they face, ways to make learning to read more enjoyable and less demotivating.
His solution was Karaton, an educational game for tablets that aims to improve players' reading and writing ability through a selection of mini-games.
"[We need] more workshops for teachers, educational professionals and parents on how educational games can provide value to their children"

Hannes Hauwaert
"I started in October 2015 just after I graduated from LUCA School of Arts," Hauwaert tells us. "This idea was one of my graduation projects since I am incredibly dyslectic myself. Our story started when I enlisted my very early stage idea to Telenet Kickstart, a Belgian start-up accelerator."
The premise is based around building a settlement on an abandoned tropical island. Each mini-game targets a different method of reading, such as letter-by-letter spelling (there's a game in which you collect fruit with the correct letters to spell a word) or understanding syllables (players must cut trees marked with words into syllables to earn wood for their settlement).
Hauwaert's game managed to impress a number of people, including a range of educational institutes that have worked with him and his team on the project -- all of whom he would like to thank.
"We are currently partnered up with HoGent KU Leuven University of Belgium, University of Amsterdam, University of Sheffield and University of Prague in Czech Republic," he says. "Other than these partners I am mentored by Hans Constandt founder of Ontoforce.
"We are currently looking into new partners to help us build a new AI component to take our product to the next level."
In addition to growing Karaton, Hauwaert hopes to see the industry do more to work with academia, using video games to assist those with learning difficulties -- and those without, of course.
"[We need] more workshops for teachers, educational professionals and parents on how educational games can provide value to their children," he says. "Show them how to integrate games in their current workflow and explain that edu titles are more then 'just a game' to keep the kids occupied."
Check back on tomorrow for our wrap up article on all this year's Game Changers.