G4 TV and Adam Sessler part ways
TV host intends to stay in front of the camera for the games industry [UPDATE: there may have been a contractual dispute]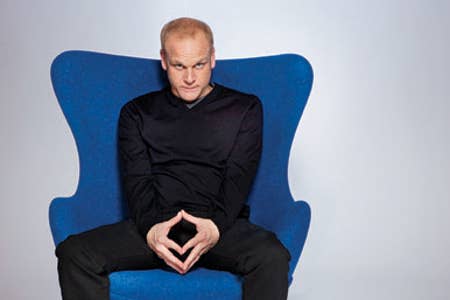 Adam Sessler, long-time co-host with Morgan Webb of video games TV show X-Play, has left the show and the television network, according to an email we received from James Molesky, an entertainment lawyer who's worked with and represented Sessler for more than a dozen years.
Molesky says that Sessler's last episode as host of X-Play will be airing on G4 today. He notes, "His current projects include starring as himself in the Summer 2012 movie 'noobz' and consulting with a film production company on theatrical feature adaptations of video games. Adam intends to stay in front of the camera and continue as a key voice within the games industry. He also sings and is available for weddings and bar mitzvahs."
Sessler's time as host of X-Play dates all the way back to 1998 when it first aired as ZDTV's "Gamespot TV." Sessler also served as editor-in-chief of games content at G4.
It's not absolutely clear if Sessler just wanted to venture out on his own, or if there was some mutual agreement between G4 and Sessler that perhaps it was time to move on. We've asked for clarification and will update when we hear back.
Update: while we've not gotten an official answer as of yet, Kotaku cites "sources" indicating that "Sessler is leaving due to a contractual dispute, and the departure was not on amicable terms."