Full programme revealed for Best Places To Work Awards UK
This Friday's event will include talks and panels on mental health, racial diversity, accommodating autism and more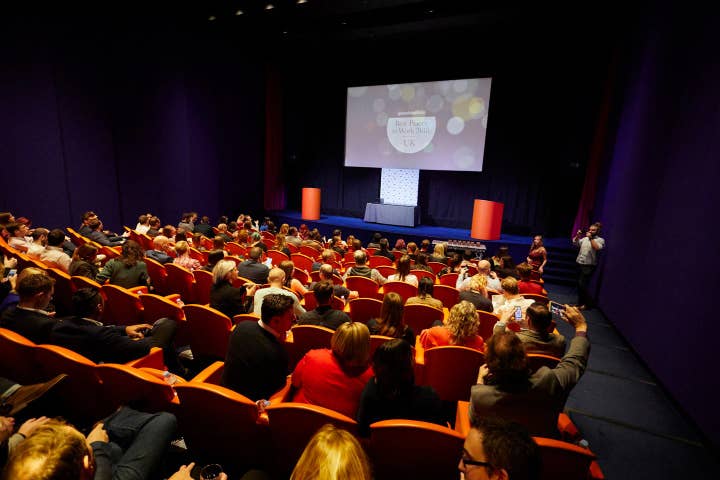 The GamesIndustry.biz Best Places To Work Awards UK return this Friday, and here's what attendees can look forward to.
As previously announced, we've expanded the event to include additional sessions exploring what it takes to cultivate a supportive workplace ahead of the awards ceremony.
We'll have two hours of panels and talks exploring various aspects of diversity, inclusivity, accessibility and more, followed by the revelation of this year's winners of both the main awards and the special prizes.
The Best Places To Works Awards UK 2019 take place on Friday, September 20 at London's Ham Yard Hotel.
You can purchase tickets here, and find a full schedule below. We'll be starting with an hour of microtalks on specific areas of diversity and inclusivity, followed by two broader panels.
11am Registration
12pm Welcome
12.05pm Introduction by UKIE CEO Dr Jo Twist
12.15pm Talk by Kish Hirani, chairperson, BAME in Games
12.25pm Talk by Jodie Azhar, co-founder, POC in Play
12.35pm Talk by Dominic Shaw, ambassador, Autistica
12.45pm Talk by Hector Minto, senior technology evangelist, Microsoft
12.55pm CSR Panel with GamesAid's Des Gayle, Creative Assembly's Emma Smith, UsTwo Games' Jane Campbell and Bulkhead's Joe Brammer
1.25pm Mental Health Panel with Game Workers Unite's Kevin Agwaze, Safe In Our World's Matt Murphy, D3T's Phil Owen, Jagex's Rich Eddy, and Identity Spark's Natalie Griffiths
2pm Pre-Awards Drinks
3pm Awards Ceremony
3.45pm After Drinks
5pm Close
Click here to find out who the finalists for the awards are -- including special prizes for diversity, CSR, health and wellbeing, education and best boss.
Meanwhile, G Into Gaming will hand out its special award for an inspirational woman in video games.
The awards are judged via an extensive survey sent to the employees of all participating companies. These are the Best Places as judged by the UK games industry workforce.
This year the event is presented by recruitment specialist Amiqus, with partners Playground Games, Creative Assembly, UKIE and Special Effect.
For more information on the Best Places To Work Awards, and for sponsorship information, contact: Charlotte.Nangle@gamesindustry.biz.