FIFA 23 sees 10.3 million players in launch week
EA cites game's release as "biggest launch period in EA Sports' FIFA franchise history"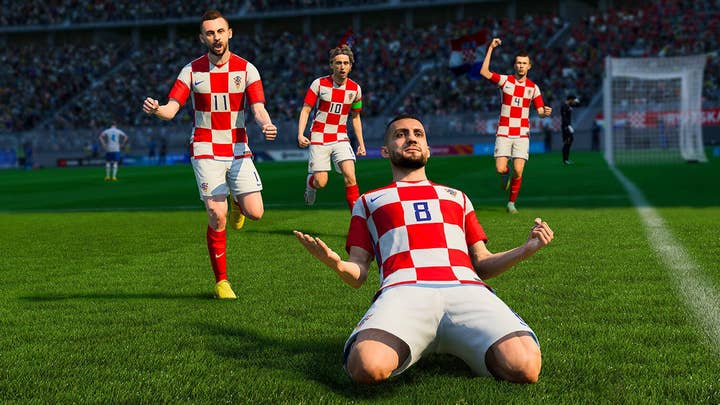 FIFA 23 has seen record-breaking figures during its first week according to EA, amassing over 10.3 million users.
In comparison, last year's FIFA 22 racked up over 9.1 million players in the first 10 days after its launch.
We reported last week that the PlayStation 5 has become the biggest platform for FIFA 23's launch sales in the UK, with 41% of all boxed copies coming through the console.
"The response from our fans has been nothing short of incredible, and we're thrilled that our community is playing with their favourite players and teams across FIFA 23 in record numbers," said SVP, GM of EA Sports FC Nick Wlodyka in a press release.
"With both the Men's and Women's World Cups, and exciting updates to our women's club football content in game still yet to come, we're just getting started on providing players with the most authentic and immersive experience yet."
FIFA 23 is also the last EA football title to don the FIFA title, following the split between the two companies after a partnership spanning nearly 30 years. Moving forward, the series will be called EA Sports FC.