Eurogamer founder Rupert Loman aims to shake up online communities with Just About
New platform will share 50% of all revenues with content creators, moderators and contributors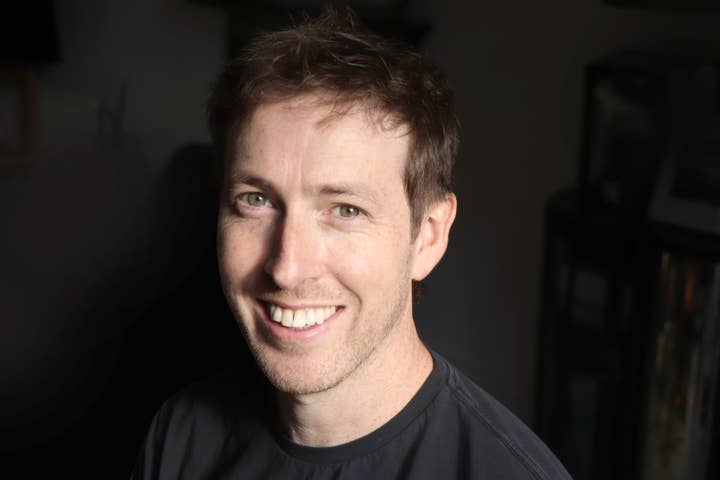 A new online community platform is in the works that aims to pay fans for creating good content and conversation around video games and other forms of entertainment.
The platform will be called Just About and is being led by Rupert Loman, founder of Eurogamer, GamesIndustry.biz and the sites' parent company Gamer Network (now owned by ReedPop). Loman left the company in 2020 and is no longer involved in its operations.
An early access version is due to launch towards the beginning of 2023, and is being initially funded by angel investors such as Media Molecule co-founder Chris Lee, SuperAwesome co-founder Dylan Collins, ModDB founder Scott Reismanis and Games Angels founder Nick Button-Brown.
"We feel that the contribution that players and content creators make to media businesses and social platforms is largely taken for granted and often exploited, and we feel that they're not really given the recognition they deserve for making these communities what they are," Loman tells GamesIndustry.biz.
"[Younger users] expect to be recognized for the value that they bring to platforms"
"From what I've done previously, content and communities have always been a key part of what we've done, with Eurogamer, with GamesIndustry.biz, with EGX and so on. But we feel like it's taking it one step further in terms of really rewarding community members, but also recognising their contributions and giving them a say in the platform as well."
He adds that initial research into the viability of this venture showed that younger users today "expect to be recognized and will increasingly be expected to be recognized for the value that they bring to platforms."
Following his departure from ReedPop, Loman has spent the past two years investing in a variety of games businesses and studios, but tells us he now has "that itch to start something new."
"There's a really interesting change going on in terms of the social platforms. And there are changes that users and communities are demanding."
Just About is still in development, but Loman likened it to community platforms such as Reddit and Discord where users gather in online spaces dedicated to specific subjects. As examples, Loman suggests there will be Just About Minecraft and Just About Roblox, but adds that it could be a gaming community (rather than about a specific title) or it could go beyond gaming.
Any topic that brings players together will create discussion, and that discussion will lead to content creation. Loman also says Just About will have a media-style front end that will be "a publishing element of the best contributions that the community have made."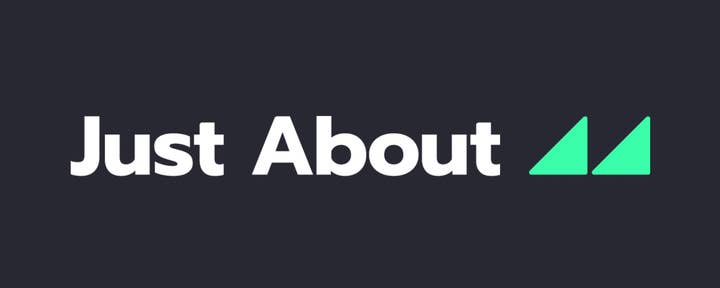 He's also quick to stress that Just About will be media agnostic. It won't be a video platform to rival YouTube or a livestreaming site to compete with Twitch; instead, the focus is on discussion and if the content users have created is on those platforms or others, such as TikTok, they can share it on Just About as part of – or to prompt – discussions.
The key point of difference is that users stand to be paid for their contributions. It's reminiscent of Special Reserve, a now defunct UK indie games retailer, that used to run the Game-A-Day competition: the company would select the best forum post, review and walkthrough added to its site each day and reward those users with a free video game. Just About sounds similar, but with monetary rewards instead.
Loman emphasises that Just About will be a "fair platform" built on "transparency and openness," especially with regards to the money coming in, how it's going out and who it's going to – something, he argues, is not true of other platforms reliant on user-generated content.
"On a platform level, we're trying to build a model that's sustainable and that works and is clear for users," he explains. "So we've built a model based on a 50/50 split of revenues.
"If we bring in a big commercial partnership, half that money goes into the Treasury for that community. If content that's created generates advertising revenue and other revenues, 50% of that also goes back to the creators and people that have contributed to that. So yeah, it's about being transparent in those numbers in terms of what that will mean for an individual user."
It's an admirable promise, but one that brings to mind recent changes at one of the biggest sites in this space. In September, Twitch announced it would be changing its revenue share for top tier partners from 70/30 to the standard 50/50 after the first $100,000 they earn each year. The site's chief monetisation officer Mike Minton defended this as part of Twitch's efforts to remain a "sustainable, viable long-term business." With Just About no doubt aiming for this too, will it be able to avoid its own changes to revenue share?
"If we bring in a big commercial partnership, half that money goes into the Treasury for that community"
"Well, that's certainly the goal," says Loman. "The whole point is rather than saying, 'Let's make it 90% or 80%' and then change it later on, we'd much rather be clear from the start. This is a partnership: the platform can only thrive with the community's contribution and we can enable the community to be successful and therefore that kind of hybrid or partnership model I think is the right one."
On most platforms, Loman observes, the vast majority of the most successful content is created by a small number of users. That may well become true of Just About, which means the most visible and popular users could possibly make this their livelihood. But Loman is keen to stress the potential impact for those less popular contributors.
"Getting something where you tare getting nothing before is also quite exciting," he says. "If you're just contributing to a forum and hanging out and so on, getting something should be a really interesting change as well.
"One key thing is that you don't need a personal following to start earning – the idea is that the best contributions are rewarded. So it's not about getting a million personal followers, it's about what you can create that's positive and is beneficial content for the community and for an audience. That is a big major change between the individualistic platforms versus what we're trying to do in terms of a more collaborative and community co-creation model."
The emphasis on positivity here is important. As YouTube and Twitch have discovered, enabling anyone to gather an audience can lead to toxic and controversial figures rising up to be among the biggest money makers on your platform, while online communities such as 4chan have been linked to radicalisation and abusive movements. It's something Loman is all too aware of, and trying to account for when laying the foundations for Just About.
"We believe that everyone should be invited to participate fully and freely, but obviously a minority can go out of their way to disrupt and cause harm," he says. "That's exactly what we're spending our time building the tools as well as the policies to handle. We want people to express their fandoms but do so in a positive and productive way.
"We want people to express their fandoms but do so in a positive and productive way"
"The earning element is quite interesting as well because obviously if you have a community that has a treasury and people are creating content and earning from that, if you did have bad actors or people looking to disrupt that then it could bring the community into disrepute. And we feel that the collective good from the people that are trying to do good within a channel [should be rewarded]. And obviously there'll be rewards for moderators as well as editors and curators and content creators and so on.
"I feel like the good will outweigh the bad, but clearly we're also realistic about the Internet."
Just About is still in development, with plans to enter early access in the New Year. The priority at the moment is ensuring there is a balanced and fair economy waiting for new users, starting with a limited number of topics.
"Once we've got that right and it works and it's proven to work, then we can go out to many more different fandoms and passions," Loman concludes.
"At first it's just about games, but also just about anything or just about everything. If we can get the platform right, there is a really big opportunity to do something much broader, which is really exciting. But obviously we know games first and foremost and that's our focus for now.
"Our goals are to create a launchpad for new talent, to help them be discovered and to monetise their work and to bring fans together."