Epic's Unreal Engine 3 gains RealD 3D tech
RealD has joined the Integrated Partners Program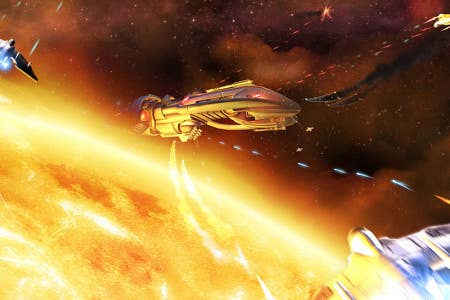 Epic's Unreal Engine 3, one of the most prolific engines available, will be adding stereoscopic 3D capabilities with their latest signed partner. RealD will be joining Epic under the Unreal Engine 3 Integrated Partners Program, delivering their 3D technology to any and all users in the licensing program as well as the Unreal Developers Kit.
RealD's main addition to Unreal Engine 3 is allowing for even better 3D rendering in stereo, improving camera separation and depth effects in real time. The system streamlines much of the process, removing manual and tedious adjustments faced while working in 3D. The tech also boasts the usage of the entire scene for 3D, not just foreground of any particular scene.
"Joining Epic's partner program puts our technology at the fingertips of any studio interested in creating a premium 3D experience for discerning PC and console gamers," said John Matthews, Product Manager of RealD. "This integration also benefits developers of non-gaming UE3 applications, such as training simulations, architectural visualizations, and our Hollywood studio partners looking to enhance their pre-production pipeline."
"Bringing RealD to the Unreal Engine makes it even easier to give players the most cutting-edge stereo 3D games possible," said Epic Games President Dr. Michael Capps. "We are thrilled to make their tools available to Unreal Engine developers everywhere."
The first game to work with the new system will be SOL: Exodus, which is expected to launch on the PC within the near future. The game is under development by Seamless Entertainment.
"We first demonstrated 'SOL: Exodus' in S3D at SXSW ScreenBurn, and people were blown away," said Dan Magaha, studio director of Seamless Entertainment. "We had lots of repeat visitors and are excited to make the RealD-enhanced version of 'SOL' available to everyone."