Epic Games Store line-up expands with Private Division, more Ubisoft titles and Quantic Dream exclusives
GDC 2019: Humble Bundle will also start selling Epic keys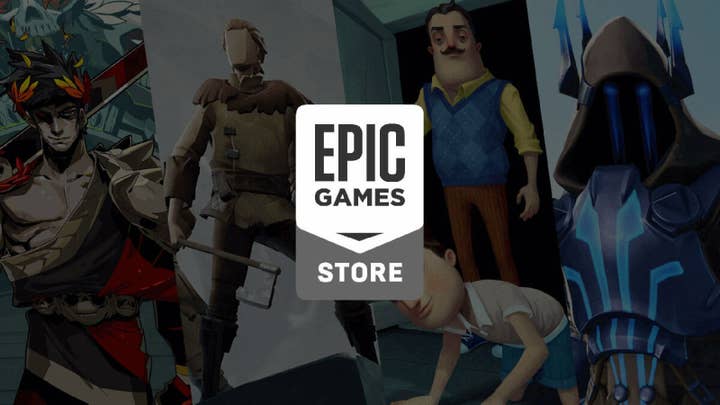 Epic Games made an array of announcements for its growing digital games marketplace during its State of Unreal keynote this morning.
In the same session in which the firm announced a $100 million MegaGrants program and launched a new suite of online tools, Epic detailed some of the titles that will be heading to the Epic Games Store in future.
A new partnership with Private Division, Take-Two's new publishing label, will see Obsidian Entertainment's The Outer Worlds exclusive to the Epic Games Store and Microsoft Windows 10 Store for a year after launch, while Ancestors: The Humankind Odyssey will be made available exclusively through the Epic Games Store for its first year. Private Division said both games are still coming to consoles, and will be made available on other PC storefronts after a year.
And following its exclusivity deal for Tom Clancy's The Division 2, Epic has extended its partnership with Ubisoft to bring more PC releases to its store, including both forthcoming and back catalogue titles. Ubisoft is expected to announce these details at a later date.
Epic is also bringing Quantic Dream's titles to PC for the first time, with Heavy Rain, Beyond: Two Souls and Detroit: Become Human set to be exclusive to its store.
Other exclusives confirmed during the State of Unreal keynote included Remedy's Control, Typhoon Studios' Journey to the Savage Planet, Phoenix Labs' Dauntless, Yager's The Cycle, Night School Studio's Afterparty, Frogware's The Sinking City, Proletariat's Spellbreak and more.
"It's really about the games, not the store you sell it on"

Steve Allison, Epic Games
It was also reiterated that Snapshot Games' Phoenix Point will be exclusive to the Epic Games Store, although -- as with several of the previous exclusivity deals -- this has proven to be divisive among PC games.
Epic Games indirectly addressed the controversy over its exclusivity deals by sharing details on the launch of Deep Silver's Metro Exodus -- the marketplace's first AAA exclusive. The post-apocalyptic shooter sold more than 2.5 times as many copies in its opening weeks on the Epic Games Store as the Metro: Last Light did when it launched on Steam.
However, head of store Steve Allison was quick to avoid giving Epic too much credit, telling attendees, "Metro: Last Light was a really successful game. This proves that it's really about the games, not the store you sell it on.
"We're super stoked to see this result and one thing we can say for certain is Epic Games Store is sure to make many hundreds of millions of dollars for our development partners this year."
Allison also shared figures for how well the free games offered every two weeks have been performing. The first title, Subnautica, was downloaded more than 4.5 million times in its first two weeks, and the current free title -- Monomi Park's Slime Rancher -- is on course to beat this.
Epic Games revealed the store's user base has grown to more than 85 million PC players.
Finally, the company announced it is partnering with Humble Bundle to enable developers to sell Epic Games Store titles through the Humble Store, including exclusives.
At first, the partnership will centre around Humble selling keys that are redeemable on the Epic Games Store, with plans to later allow users to link their Epic and Humble accounts to make direct purchases.
Epic Games will receive no revenue share from sales made through the Humble Store.