Epic, Apple make their closing statements as three-week antitrust trial comes to an end
But judge warns there's still "quite a bit of work to do" before ruling is made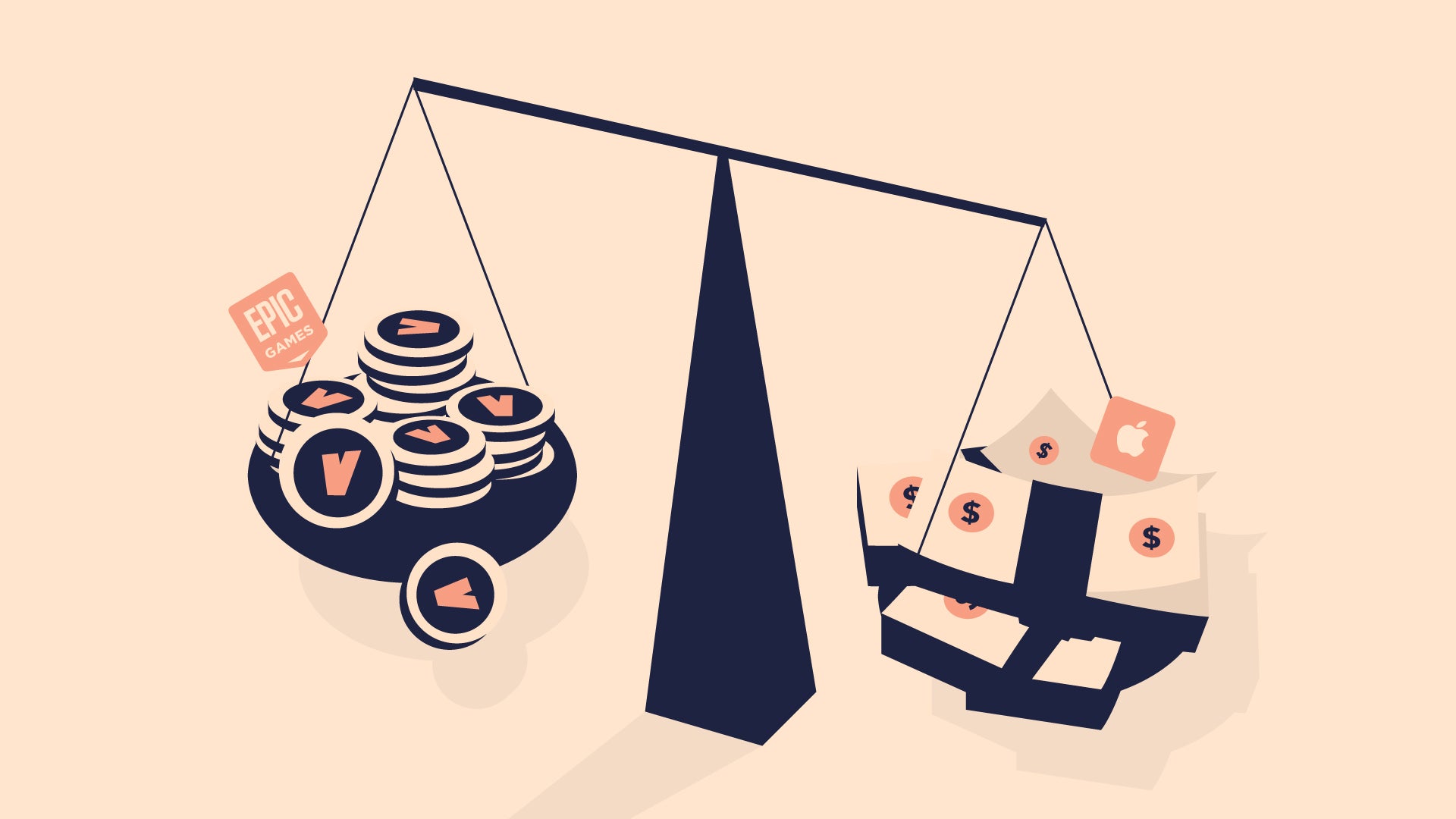 The Epic vs Apple antitrust trial is over -- for now.
Having heard the final testimonies last Friday, including comments from Apple CEO Tim Cook, the court today wrapped up proceedings with some final back-and-forth regarding definitions of relevant markets and proposed remedies.
At the end of the four-hour session, both parties were allowed to make closing remarks, starting with Epic's counsel Gary Bornstein of law firm Cravath, Swaine & Moore recognising the impact the case could have on the mobile games industry.
"Epic acknowledges that this is an important case, that there's an important set of conduct, and that a remedy... of the sort that Epic has requested would be important and significant," he began. "But that is because the issue affects such a large number of consumers, such a large number of developers, and has persisted for such a long period of time.
"Remedying that conduct is of necessity a more robust endeavour and exercise than your typical injunctive relief, because the conduct and the harm is more robust than the court would typically face."
Responding to this, Apple's counsel Richard Doren -- of law firm Gibson, Dunn & Crutcher -- emphasised that the iPhone firm's goal has been to "make the court of aware of what Epic is asking".
He added that the changes Epic wants -- from changing the commission fee and direct payment structure to opening the iOS ecosystem for third-party app stores -- is "scary for Apple's iOS customers, for Apple's developer community, for Apple, and for this court."
"Epic is talking out of both sides of its mouth on this [case], when the impact, the results and the way this will play out, the impracticalities, are plain and are simple," said Doren.
He focused on concerns around security, noting that: "The only thing Epic is willing for Apple to do to any app that are not submitted to the App Store is to do some sort -- they don't describe what -- of malware review. That does nothing for the social engineering issues... And that is the iceberg under the water, not the tip of it, which in Apple's case, because of its excellence, is malware."
Finally, he added: "The law protects technological incompatibility as pro-competitive. That is how consumers are given a choice... Apple's business model was developed long before it had anything that anyone planned as market power, it served its customers and developers well, and Epic is now attempting to [change this] without any... guidances as to what the impact of that attack would be."
Bornstein was allowed final remarks, in which he said: "Ultimately, what I continue to hear as a theme from Apple is 'We're doing a really good job, your honour. Please let us continue to do a really good job.' There's this undertone of 'We're the good guy. We're the benevolent overlord of this ecosystem. Let us continue to do it without competition because it's worked out okay so far.' That is not a defence under the antitrust laws. Competition is what's supposed to guide excellence, not our just trusting that Apple will be excellent on its own."
When challenged on this by Judge Yvonne Gonzales Rogers, Bornstein responded: "You have them pretending to be a benevolent overlord and saying 'We don't think anybody should compete, we're trying to do a good job.' But the point is you have to compare, you have to decide whether what they're doing is what it would be in the face of competition."
Gonzales Rogers made her own comments, thanking both counsels for their work on this case, and addressing interest in how she has interjected with hard questions for witnesses on both sides.
"I think I have a reputation for being a little tough but it's all with the best intent to get to the right answer for folks," she said.
In terms of when a ruling might be made, Gonzales Rogers emphasised that there is "a lot of material" to go through.
She also addressed reports based on her recent comments that a final decision might not happen until August 13 -- adding that this is the anniversary of the Fortnite hotfix that began this entire dispute.
"Not everybody got the joke," she admitted, adding: "I'm not promising to have this by August 13th, but I want to get to this while the memory of the testimonies [and] the arguments are fresh, but we do have thousands and thousands of cases to review. We have 4,500 pages of testimony, so there's quite a bit of work still to do."
She added that going through everything "will take a while" and her decision will be released in writing at a later date.
As our panel of legal experts observed, whichever party is least satisfied with the judge's ruling is bound to appeal the decision.
Epic has also filed similar lawsuits and complaints against Apple in the EU and Australia, and Google in the UK and Australia, although these trials have yet to be dated.
So, for now, all is likely to go quiet on the matter of Epic vs Apple, but this dispute is far from over.
You can follow all of our Epic vs Apple coverage here, or read the highlights in our ongoing roundup.