EA lays off 350 amid major organizational changes
Company reorganizing marketing, publishing, operations teams, decreases presence in Japan and Russia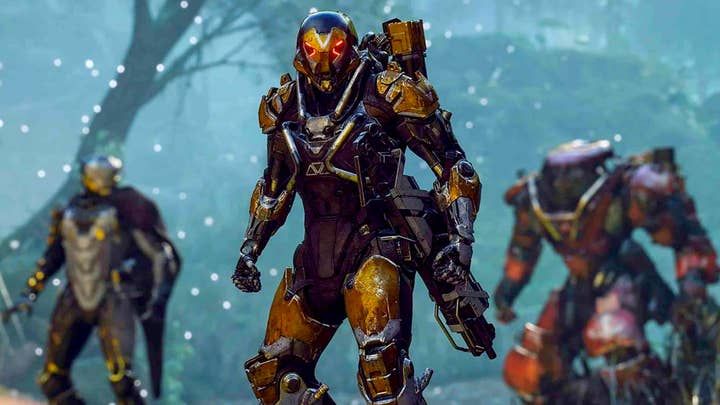 Today, EA announced it has laid off around 350 of its 9,000 total employees amid a series of dramatic organizational changes across multiple teams.
In a public statement, CEO Andrew Wilson said the company was making changes to its marketing, publishing, and operations teams, as well as decreasing its presence in Japan and Russia. Though he did not provide specific reasons for the adjustments, Wilson cited global change as the impetus for the decision.
"As we look across a changing world around us, it's clear that we must change with it," Wilson said. "We're making deliberate moves to better deliver on our commitments, refine our organization and meet the needs of our players.
"...These are important but very hard decisions, and we do not take them lightly. We are friends and colleagues at EA, we appreciate and value everyone's contributions, and we are doing everything we can to ensure we are looking after our people to help them through this period to find their next opportunity. This is our top priority."
Just over a month ago, EA confirmed it had laid off up to 50 staff members at its Australia studio FireMonkeys, which Game Workers Unite Australia called a "devastating blow" to the relatively small Australian gaming industry. And in 2017, the company closed its Visceral Games studio. Visceral employed around 80 at the time of the closure according to Kotaku, though EA said it endeavored to move as many employees as possible to other roles within the company.
These layoffs occur in the wake of a number of major studio closures and layoffs, which resulted in over 1,000 jobs lost between October 2017 and 2018, plus a number of other high-profile layoffs since. The largest and most notable came early last month, with Activision Blizzard laying off approximately 800 employees following a "record year" of profit.
EA, meanwhile, comes off a "difficult quarter" that saw Battlefield V fail to meet expectations, causing the company to miss its guidance for the end of December. During the company's Q3 earnings call, CFO and COO Blake Jorgensen noted that EA was "making adjustments to improve execution and we're refocusing R&D."
However, both Jorgensen and Wilson expressed optimism at the time for Q4, which has included the launches of both Apex Legends and Anthem, the latter of which EA predicted would sell six million units in six weeks. Anthem topped the NPD charts for its launch month of February, and SuperData reported last week that Apex Legends' $92 million launch month sales reflected the best launch month ever of any free-to-play game.