EA facing tattoo lawsuit
NFL Street angers tattoo artist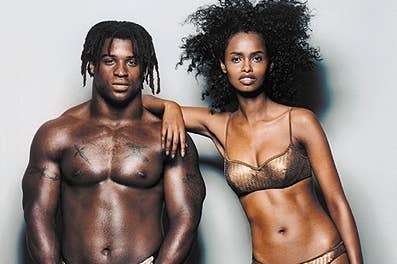 EA is facing a legal battle over the cover of its 2004 title NFL Street, with the tattoo artist behind cover star Ricky Williams' tattoo claiming reproducing an image of his design has broken copyright.
"The artwork from which the tattoo on Mr. Williams' right and left arms was created is original ... and is copyrightable subject matter," alleged the complaint.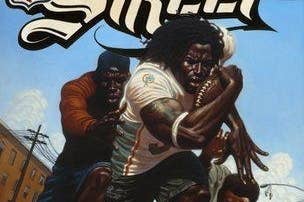 "Electronic Arts … has copied, reproduced, distributed, adapted and/or publicly displayed [Allen's] copyrighted work without the consent, permission or authority of [Allen] thereby directly infringing [Allen's] copyright."
Stephen Allen, the tattoo artist, became aware of the box art in 2010, six years after the game was released. As well as suing EA for a share of the revenues earned by the game, he is also suing the tattoo's owner Williams, a former Miami Dolphins running back .
In 2011 a similar case arose over boxer Mike Tyson's infamous facial tattoo, after the design was featured in the film Hangover 2. In that case tattoo artist S. Victor Whitmill settled with Warner Bros out of court.