EA dropping Project CARS
Firm to "stop further development and investment" in the series, staff affected to be moved to other EA roles wherever possible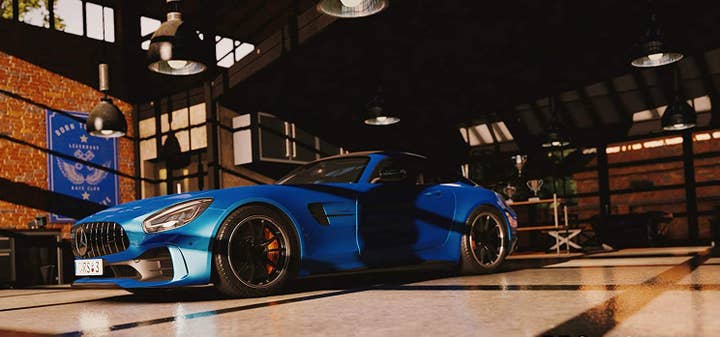 EA is dropping Project CARS, GamesIndustry.biz can reveal.
The Slightly Mad Studios-developed series was launched in 2015, with EA confirming today that it has made the decision to "stop further development and investment" in the franchise.
The announcement was made internally and it's unclear at this stage to which extent staff could be affected. EA said that employees working on Project CARS will be moved into "suitable" roles "wherever [they] can."
As of 2019 when Codemasters acquired it, Slightly Mad Studios employed 150 staff.
GamesIndustry.biz understands Electronic Arts came to this decision after evaluating the status of Project CARS following its acquisition of Codemasters, concluding that it was unlikely to become a successful game or fit in with the rest of the publisher's racing portfolio.
In a statement to GamesIndustry.biz, an EA spokesperson said: "Today we announced internally an update to our racing portfolio. Following an evaluation of the next Project CARS title and its longer-term growth potential, we have made the decision to stop further development and investment for the franchise.
"Decisions like these are very hard, but allow us to prioritise our focus in areas where we believe we have the strongest opportunity to create experiences that fans will love. We are focusing on our strengths in our racing portfolio, particularly licensed IP and open-world experiences, and expanding our franchises to be more socially-led with long-term live services that will engage global communities. Games are at the heart of sports and racing entertainment, and with shifting fan expectations, we recognise the need to evolve our games beyond pure play, providing experiences for fans to also watch, create and connect with their friends.
"We are working with everyone impacted by this decision to place them into suitable roles across our EA Sports and racing portfolio, as well as other parts of EA, wherever we can. Our priority now is on providing as much support as possible to our people through this transition."
Earlier this year, Slightly Mad Studios announced that Project CARS and Project CARS 2 were soon to be delisted due to expiring car and track licences.
The first Project CARS title launched in 2015, with a sequel released in 2017. Project CARS 3 arrived in 2020 but, unlike its predecessors, was poorly received. All three titles were published by Bandai Namco as it was prior to Codemasters being acquired by EA.
The franchise also had a mobile title, Project CARS Go, which released in 2021.
Sign up for the GI Daily here to get the biggest news straight to your inbox