Dr Mario World is the lowest grossing Nintendo mobile launch so far
But Sensor Tower says puzzle game is on par with latest Candy Crush release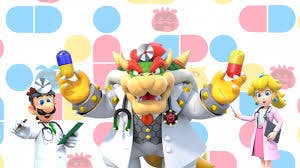 Nintendo's entry into the mobile market doesn't appear to be gaining momentum, as Dr Mario World has only generated $100,000 in its first three days.
That's according to data from Sensor Tower, which also reports the game has racked up two million installs so far.
The company recognised that Dr Mario is not as high profile a franchise as Super Mario, Fire Emblem and Animal Crossing -- all of which have received mobile releases -- and was not marketed as heavily as previous titles. Nonetheless, it makes for disappointing figures.
As you can see from the graph below, it's the lowest revenue figure for the first 72 hours of a Nintendo mobile title, and the second lowest number of installs -- beating only new IP Dragalia Lost, which was limited to five markets at launch.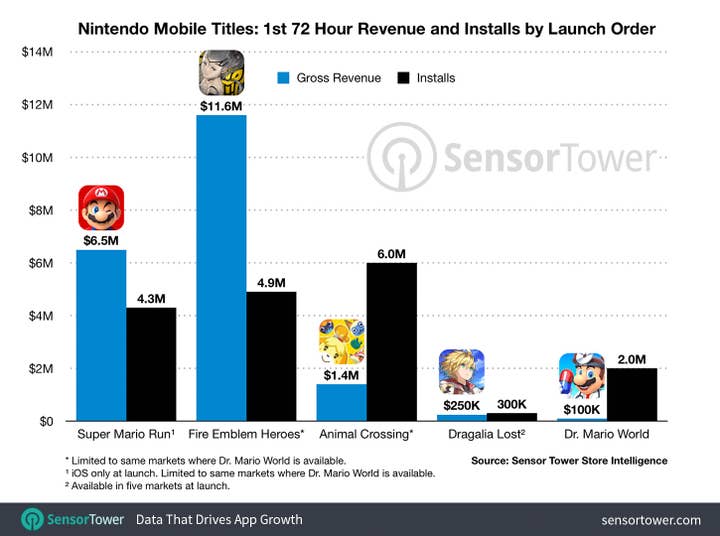 So far, Nintendo has yet to improve upon the $11.6 million Fire Emblem Heroes generated in the equivalent number of market and timeframe, or $6.5 million achieved by Super Mario Run (which was only available on iOS at launch).
Of course, it's important to note Dr Mario World has a different monetisation model to those titles. Fire Emblem uses gacha-style collectibles to monetise (although this has since been removed in Belgium amid concerns over loot boxes), while Super Mario Run attempted a 'free-to-start' model whereby players began with a limited number of levels and paid $9.99 for the full game.
Dr Mario World, meanwhile, uses a model more similar to other match three puzzlers such as Candy Crush, and in that regard, it's performing reasonably well in its genre.
Sensor Tower notes that King's last Candy Crush release -- Candy Crush Friends Saga -- generated $137,000 in the same timeframe and the same markets, and that's using monetisation techniques honed over four titles and more than six years.
Nintendo is expected to release another mobile title, Mario Kart Tour, by the end of the year, although there has been no official word on how it will monetise.