Disney Tsum Tsum has reached $300 million in revenue
And it's largely thanks to the reach of Line's mobile messaging service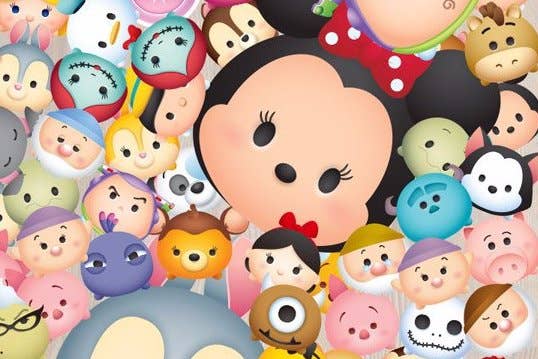 Disney Tsum Tsum has proved to be the mobile hit that the company has been searching for, earning more than $300 million in revenue to date.
The game was officially released in July last year, and much of that money has been generated in Asian strongholds like South Korea and, particularly, Japan. The game itself isn't particularly innovative, but it is the product of a licensing deal with Line's mobile messaging service.
In an interview with Venturebeat, Disney Mobile Games' Chris Heatherly pointed to the reach of the Line network - 500 million users as of November 2014 - as one of the key factors driving Tsum Tsum's success.
"It's done $300 million in revenue, and it couldn't have done that without Line's social network," he said. "That's a great partnership for us because we're able to reach into their social network with our IP."
To put that in perspective, Disney's entire Interactive division earned $1.3 billion across the whole of the last fiscal year. Another big earner for Disney Mobile has been Frozen Free Fall; again, not a particularly original concept, but with the backing of a strong brand it has earned more than $80 million for the company to date.
Disney has a slate of 15 to 20 games for 2015, about a third of which will be licensed.