Diablo Immortal China release bolsters Activision Blizzard Q3
Revenue was down 14% for the quarter, but monthly active users saw a slight increase over Q2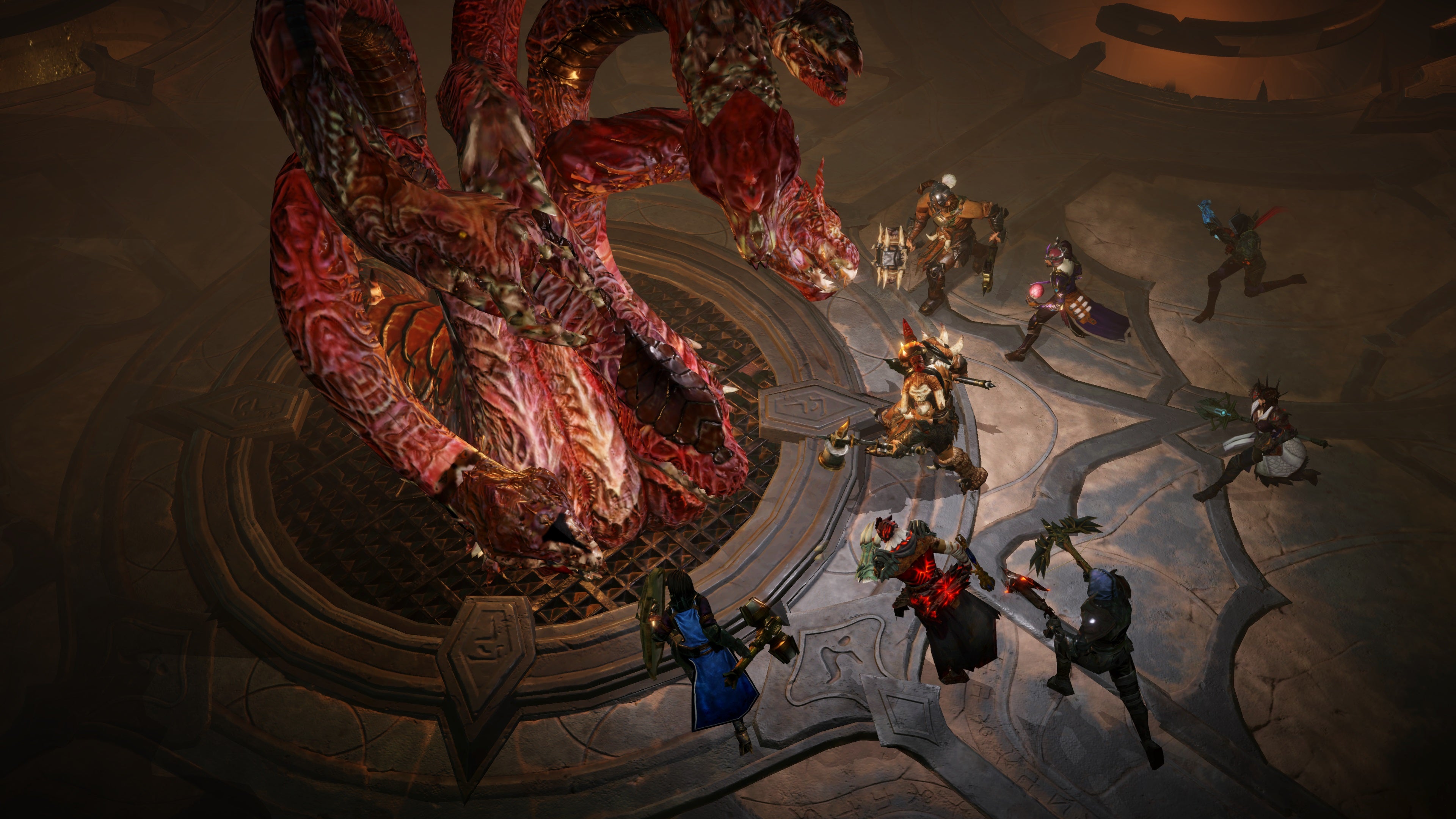 Sign up for the GI Daily here to get the biggest news straight to your inbox
Activision Blizzard released its earnings report for the three months ended September 30 today, and the launch of mobile title Diablo Immortal in China appears to have gone some way to cushion Activision Blizzard's downward turn, though revenue, bookings and net income are all down year-on-year.
Activision Blizzard Q3 numbers
Revenue: $1.78 billion (down 14% year-on-year)
Bookings: $1.83 billion (down 3%)
Net income: $435 million (down 32%)
Monthly active users: 368 million (down 6% year-over-year and up 2% quarter-over-quarter)
Activision
Activision is once again showing signs of decline, with the company reporting $480 million in revenue, a 25% decrease from last year's $641 million.
The firm says that this is due to 2021's Call of Duty Vanguard not performing as well as Activision might have liked, though net bookings did increase between Q2 and Q3 of this year, showing that there has been some momentum for the shooter franchise.
For the quarter, this division brought in 97 million monthly active users, a 3% increase sequentially, but an 18% drop year-on-year. While this is bouncing back from Q2's low, the number of people playing Activision games is still well below where the company was even a year ago.
These results don't take into account the recent record-breaking launch of Call of Duty: Modern Warfare 2, though between that release, the upcoming Warzone 2 and Call of Duty: Warzone Mobile, Activision feels it is laying the groundwork for the "start of a new era" with lofty ambitions of taking "the franchise to new heights."
Blizzard
For the most recent quarter, Blizzard brought in $543 million in revenue, an increase of 10% on the $493 million that the division made last year. There's are a variety of reasons for this bump; the company released Diablo 2: Resurrected, though the chief culprit for this increase in revenue is mobile title Diablo Immortal releasing in China in July of this year.
The company reports that Diablo Immortal was at the top of the download charts in the country, as well as appearing in the Top Ten grossing ranks in China since its release.
(Activision Blizzard's mobile revenue on the whole was up by 14% year-on-year for the quarter, hitting $932 million in net revenue.)
For the quarter, Blizzard attracted 31 million monthly active users, a 19% increase on the previous year's 26 million. It's also a 15% increase on the previous quarter.
The company reports a "strong increase" in World of Warcraft's reach and engagement, thanks to the recently released Wrath of the Lich King expansion for the Classic iteration of Blizzard's MMO. This trend is something the company hopes will continue with the upcoming Dragonflight expansion for the modern version of World of Warcraft, as well as through the Arclight Rumble mobile game, which is currently in soft launch.
Just like Activision's numbers didn't reflect a major release from the current quarter, these results don't include Overwatch 2, which has brought in over 35 million people since its October 4th release.
King
Finally, the King business segment saw an 8% increase in net bookings year-on-year thanks to the continued strength of the Candy Crush IP. The division brought in $692 million, an increase of 6% year-on-year, with the company boasting that the number of people paying in its games increased by double digits year-on-year. The amount of time users are spending within the Candy Crush IP once again grew, now for the fifth successive quarter.
In terms of players, King hangs steady at 240 million monthly active users for Q3 – same as Q2 – but this does represent a 2% decline year-on-year.
In light of the pending Microsoft acquisition, Activision Blizzard did not have an investor conference call or release guidance.