Augs Lives Matter slogan an "unfortunate coincidence"
Deus Ex brand marketer defends use while Bioware's Manveer Heir criticizes the developer's controversial language choice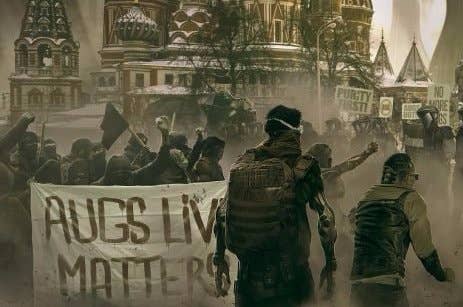 Deus Ex: Mankind Divided isn't due for release until August 23, but the game has already found itself embroiled in a couple controversial incidents. Back in June, in its trailer for the game, Eidos Montreal and publisher Square Enix used the racially-charged term "mechanical Apartheid" and art director Jonathan Jacques-Belletete brushed off criticism at the time, telling Polygon, that the whole incident was "ridiculous." This week, Deus Ex has sparked further controversy thanks to the publisher releasing concept art that features a protester holding up a sign that reads "Augs Lives Matter."
Sounds an awful lot like Black Lives Matter, doesn't it? If Eidos Montreal is looking to recreate real-world racial tensions in its game, that's fine, but there are probably ways of doing it that are more sensitive. Already, some in the development community have taken issue with the Deus Ex developer for leveraging a movement like Black Lives Matter in its marketing materials. Bioware Montreal developer Manveer Heir, who's spoken openly against social injustices and stereotypes in games at GDC and elsewhere, took Eidos and Square Enix to task on Twitter today.
"I think Eidos Montreal should be ashamed of themselves for appropriating a real black struggle and movement for financial gain," he said, adding that even if the Augs Lives Matter movement is handled well in the game, "in advertising it is devoid of context and highly problematic."
"You work in marketing. If this was an coincidence someone should have been smart enough to say 'Let's not use that image,'" Heir said in reply to brand marketer Andre Vu, who had claimed that the story and slogan was written well before the Black Lives Matter movement started.
Heir continued, "The fact that you went forward with posting the image & not realizing the optics/meaning of that image to people is incompetent... I'm trying to hold you & the rest of this industry accountable when we appropriate real life struggles to market games."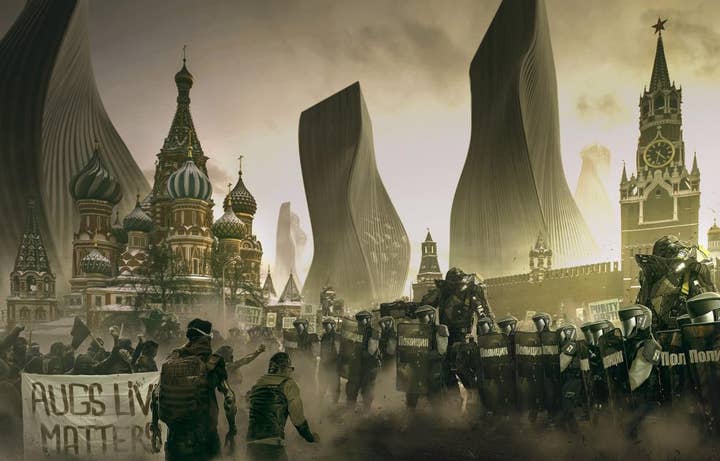 For his part, Vu said that Eidos Montreal was not using real-life events to market Mankind Divided and that people who criticize his team are just "jumping on the hate wagon."
In a separate comment, heir told Polygon, "My qualm is not with a game tackling matters of segregation, civil rights issues, and apartheid; in fact I applaud games that try to tackle difficult political issues. My problem is with using marketing to push a narrative, which doesn't provide the full context of the game, as a way to sell the game, when that narrative comes across as anti-blackness, even if it's not intended to be.
"I hope Eidos Montreal can begin to understand why this is a mistake and start a dialogue with black people in this industry to better understand some of the issues that this fiasco has brought to light."
We also reached out to Square Enix for further comment, but have not gotten a reply as of this writing.