Creative Assembly Game Jam planned for Rezzed
Judged by Ed Stern, Keith Stuart and Obsidian's Chris Avellone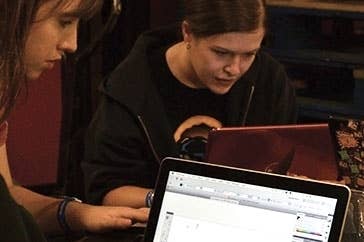 The PC and indie games show Rezzed will host the first ever Creative Assembly Game Jam later this month.
Teams of four are invited to compose a game in a day to win prizes from the Total War: Rome II creators, and the entries will be judged by Splash Damage's Ed Stern, The Guardian's Keith Stuart and Obsidian Entertainment's Chris Avellone.
The teams will present their work a five-minute presentation to the judges and a live audience in a special developer session on Sunday at 4pm, which will also be streamed live on Eurogamer.net via YouTube.
Prospective entrants should contact gamejam@rezzed.com by the June 14 deadline with their names, and team name.
Rezzed: The PC and Indie Games Show takes place June 22 and 23 at the NEC, Birmingham. 10,000 gamers are expected to attend and tickets are still on sale at the official site.
Gamer Network also hosts the Eurogamer Expo in London in September, and is home to a portfolio of sites that includes Eurogamer, GamesIndustry International and the upcoming USgamer.