Core games smash Ubisoft sales expectations
Assassin's Creed III sells 12m, Far Cry 3 4.5m; full-year profits could top €100 million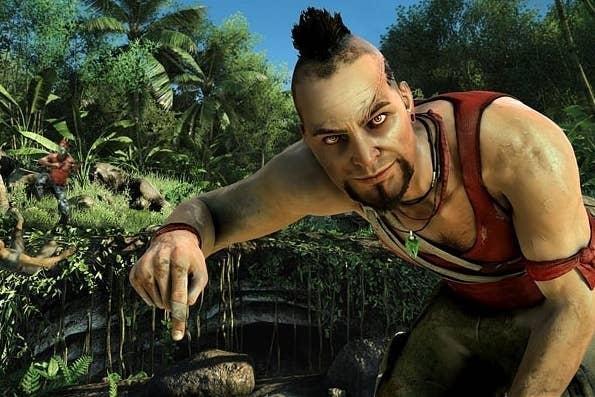 Ubisoft's sales success in the third quarter has broken company expectations, with Far Cry 3 and Assassin's Creed III boosting sales 23 per cent to €802 million ($1bn / £684m).
That's above the €700-€800 million the company had expected for the quarter, in which Assassin's Creed III sold 12 million physical and digital units - almost 70 per cent more than Assassin's Creed Revelations. Far Cry 3 has sold over 4.5 million units physically and digitally.
The company also saw "very sharp growth" in the online business, with sales up 143 per cent to €55.2 million ($73.9m / £47.1m), with titles like Rayman Jungle Run, Trials Evolution and console and PC DLC.
While back catalogue titles were virtually static, the casual business saw an expected decline. Just Dance 4 sales were down 16 per cent compared to Just Dance 3, with 8 million units sold.
"Fiscal 2012-13 is a real turning point for Ubisoft," said CEO Yves Guillemot. "Our performance fully validates our long-term choices and the large-scale investments we have been undertaking for several years now, with a sharp ramp-up in games for core gamers and notably our strong comeback into the major segment of shooter games.
The company now claims to have a market share in the US and Europe of over 11 per cent.
"We are now reaping the initial benefits of the two deep-seated transformation processes we have undertaken, namely the Lead and Associate structure for our creative studios, and internal development of our online expertise with versatile teams," he added.
"In 2013-14, thanks to an even stronger offer for core gamers and continued robust momentum for free-to-play games and digital distribution, Ubisoft should continue to capitalize on these underlying trends and win new market share in both the retail and online channels. Consequently, in the next fiscal year we expect to see further growth in both sales and current operating income."
The company has revised sales targets for the full-year up, to around €1.2 billion and profits forecasts of between €90 million and €100 million ($133m / £85.3m) - compared to the €37 million it made in the last fiscal year.