Cooking Mama IP holder taking legal action against Cookstar publisher Planet Entertainment
Update: Planet Entertainment responds, saying it was "fully within its rights" to publish Cookstar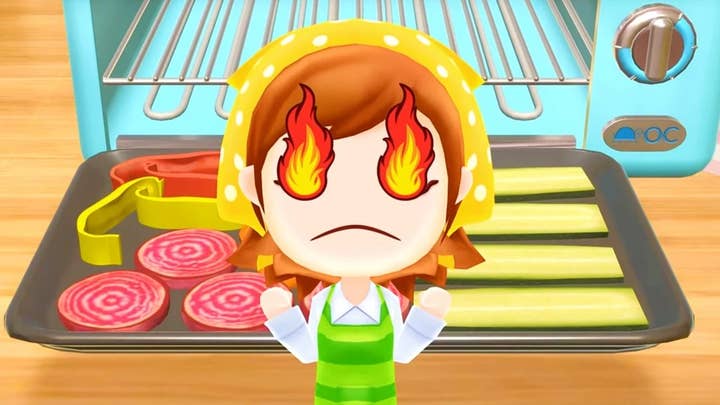 Original Story, April 15, 2020: Japanese games firm Office Create has clarified the confusion of the release of Cooking Mama: Cookstar, and is taking legal action against its publisher Planet Entertainment.
The Switch game was recently released in the US, Europe and Australia, although listings were quickly pulled from stores -- including the Nintendo eShop -- and physical retailers listed it as out of stock.
Initially, there were rumours that this was connected with blockchain functionality and accusations that it used the Switch's hardware to mine cryptocurrency, but the developer 1st Playable stated this was not the case.
Now a statement from Office Create reveals the release was unauthorised, as it terminated Planet Entertainment's licence to use the Cooking Mama IP on March 30.
It is "evaluating all legal action" against Planet to protect its IP and customers.
"Unfortunately, the quality of the game builds failed to meet the standards that our customers expect and deserve," the company wrote. "Office Create rejected a wide range of deficiencies affecting the overall feel, quality and content of the game.
"Yet, despite being contractually obligated to correct the identified deficiencies and resubmit the corrected game for Office Create's approval, Planet proceeded to release Cooking Mama: Cookstar without addressing all of the rejections and without Office Create's approval."
Office Create terminated the licence due to "Planet's intentional material breach of the licence contract" and notes the publisher continues to promote and sell Cookstar "in willful violation of Office Create's rights.
GamesIndustry.biz has reached out to Planet Entertainment for clarification and comment.
Office Create also claims that "Planet and/or its European distributor" have been promoting a PS4 edition of Cookstar in the region -- despite the fact Office Create has not licensed this, or been involved in developing any PS4 Cooking Mama game.
GamesIndustry.biz has reached out to Koch Media, believed to be the European distributor, for more information.
Update: Planet Entertainment has issued a statement responding to Office Create's threat of legal action.
"Office Create, the rights holder to Cooking Mama, approved a detailed game design in 2019," the statement reads. "1st Playable, the game developer, and Planet followed the exact approved design. That design is the exact game on Nintendo Switch, which also includes many additional Office Create suggestions which add gameplay value.
"Unfortunately, creative differences arose as Cooking Mama Cookstar was near completion that were outside the scope of our agreement and the game design approved by Office Create.
"By contract, Planet is fully within its rights to publish Cooking Mama Cookstar. There is no active litigation or ruling that prevents Planet from publishing the game."
Update, April 16, 2020: Koch Media, the European distributor for Cooking Mama: Cookstar, has issued the following statement to GamesIndustry.biz:
"This is a matter between Office Create and Planet Entertainment and as discussions between them are ongoing, it would be inappropriate for us to comment at this time."
Additional reporting by Rebekah Valentine