Cloud Imperium opens new office in Santa Monica
The developer of Star Citizen has a new place to call home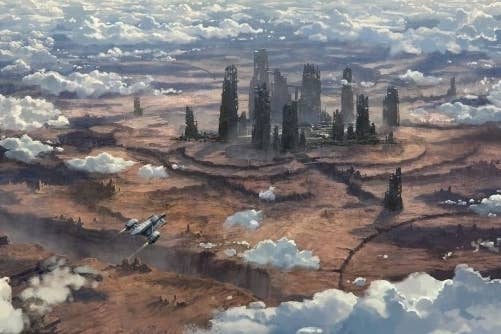 Cloud Imperium Games has opened a brand-new office in Santa Monica, California for the ongoing development of Star Citizen. The studio has raised more than $8.6 million since its crowdfunding drive began in October of 2012. This new office will work on the game in tandem with developers in Montreal, Austin, and Los Angeles. Cloud Imperium will be hiring up to 20 people.
"I'm a big believer in utilizing small, very focused development groups," said Cloud Imperium founder Chris Roberts. "Each studio is working on key features of the game. In Santa Monica we're working on some of the high-end creative elements, the structuring of our game engine and publishing. Other studios are working on technology, game design and production, customer support and web development."
"We couldn't be more pleased with hanging our shingle up in Santa Monica. It's an incredibly creative community here already with a lot of game development and art resources all around us. We're reaching out to fill positions for the new office already."
More information about Cloud Imperium's open positions can be found here.