CD Projekt Red reportedly enforcing mandatory crunch on Cyberpunk 2077
Update: Studio head Adam Badowski assures "everyone is well compensated for every extra hour they put in"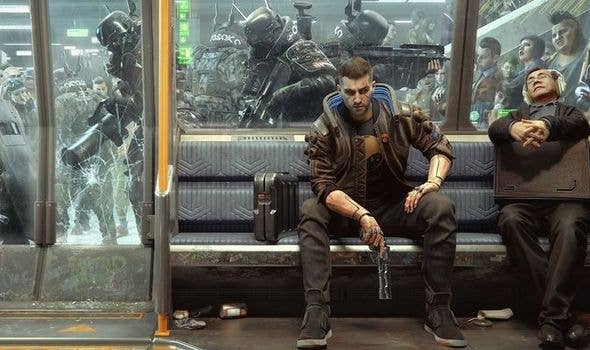 The team behind the hotly anticipated Cyberpunk 2077 has reportedly ordered to work overtime in order to get the game ready for its November launch.
Bloomberg reports that CD Projekt Red employees have been told that working six days per week will be mandatory.
The order came via an email from studio head Adam Badowski, shared with the site via an anonymous source, which said that as of Monday "the entire [development] studio is in overdrive."
However, Bloomberg's source says some staff have already been working additional nights and weekends for more than a year.
Adhering to Polish labour laws, overtime will be paid -- but it directly contradicts promises made by studio management a year ago.
Co-founder Marcin Iwiński said in May 2019 said the studio would have a "non-obligatory crunch policy," meaning staff may be asked to work nights and weekends but were not required to do so.
At the time, Badowski emphasised that over the course of a four to five-year production like Cyberpunk 2077, there will only be brief periods of crunch -- in the run-up to an E3 presentation, for example -- but "most of the time the production is super normal."
Both Iwiński and Badowski hoped that the policy would help address criticism received in 2017 when the studio faced a slew of negative Glassdoor reviews about excessive crunch, mismanagement and poor pay during development of The Witcher 3.
Joint-CEO Adam Kiciński confirmed earlier this year that staff have already been required to crunch on Cyberpunk 2077 "to some degree."
The current situation stems from CD Projekt Red's desire to eliminate the remaining glitches and bugs in Cyberpunk 2077 as its November 19 launch date approaches. The game has already been sent to be certified by PlayStation and Xbox.
Badowski acknowledged the mandatory six-day weeks breaks the promises made last year.
"I take it upon myself to receive the full backlash for the decision," he wrote in his email. "I know this is in direct opposition to what we've said about crunch."
"It's also in direct opposition to what I personally grew to believe a while back -- that crunch should never be the answer. But we've extended all other possible means of navigating the situation."
Cyberpunk 2077 was originally due for release in April, but was later delayed to September and then again to November, giving the studio an extra seven months of development time.
GamesIndustry.biz has reached out to CD Projekt Red for comment.
Update: Badowski has posted a statement on Twitter, emphasising that employees will be paid for overtime.
"These last six weeks are our final sprint on a project we've all spent much of our lives on," he wrote. "Something we care for deeply. The majority of the team understands that push, especially in light of the fact we've just sent the game to cert and every day brings us visibly closer to shipping a game we want to be proud of.
"This is one of the hardest decisions I've had to make, but everyone is well compensated for every extra hour they put in. And, like in recent years, 10% of the annual profit our company generates in 2020 will be split directly among the team."