Capcom grabs IP rights to new title Remember Me
Developer Dontnod comes out of stealth mode to reveal game overhauled since Sony connection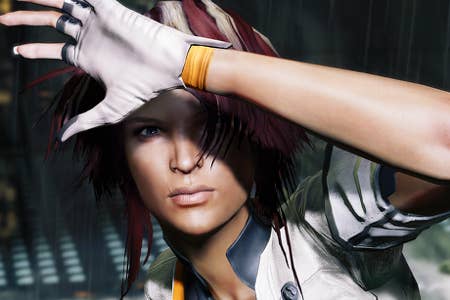 Resident Evil publisher Capcom has grabbed the IP rights to Remember Me, a console project developed over four years by French studio Dontnod.
Previously linked to Sony and known as Adrift, the now-multiformat title is due for release in May next year. Dontnod began as a five-man team in 2008, but with significant private investment has now grown to over 100 staff, according to co-founder Oskar Guilbert.
"We didn't show the game last year, but we showed concept artwork. This project is not exactly the same, it is an evolution. The concept of what we had with Sony was different," reveals Guilbert.
"New IP on the current generation is a good thing because the installed base is huge"

Oskar Guilbert
"Sony wanted to focus on a different type of game and we don't really fit with that. But we're in a very good relationship with them. They stopped a number of games last year at Sony and we took back the IP rights and were able to continue to develop it thanks to the support of the investors. We were then able to sign the game to a publisher who's portfolio is a better fit for the game," he added.
Part of that deal meant handing over the intellectual property to Capcom, a publisher that is still pushing original projects as well as sequels such as Lost Planet and Devil May Cry.
Guilbert used to work for Criterion, and formed the team with ex-Ubisoft producer Jean-Maxine Moris, sci-fi novelist Alain Damasio and Spawn and Marvel Comics artist Aleksi Briclot.
Despite new console reveals expected within the next 12 months, Guilbert said that the team feels the time is right to introduce a new game world to the current generation of games consoles rather than wait for successors to the PS3 and Xbox 360.
"New IP on the current generation is a good thing because the installed base is huge. And with not so many new IP titles we have much more space on the market, especially as we're not waiting to launch in a new platform. It's a challenge but we feel it can work.
And with over four years in development it's a relief for the team to be able to finally talk about Remember Me, with Guilbert, the studio and Capcom ready to roll out the marketing and promotion.
"It's the right time for us. We've announced the release date and now we've got nine months of communication to work on."